Alamo Rent-a-Car: Our Trusted Rental Car Partner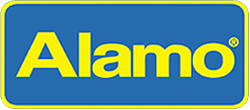 Alamo Rent-a-Car is one of the largest rental agencies in the United States and is owned by Enterprise Holdings. The company is based in Clayton, Missouri and has branches across the United States, Canada, Mexico, Central America, South America, Europe, Australia and parts of Africa. Enterprise Holdings also owns Enterprise Rent-A-Car and National Car Rental. Alamo's commitment to the leisure travel market has created lasting partnerships with airline companies, travel agents and tour operators around the world.
Auto Europe has been helping travelers rent cars in destinations around the world for almost 60 years. We have come to establish strong bonds with our suppliers and are committed to only working with companies that provide our clients with the highest level of customer service and offer the safest and most reliable vehicles. Alamo is a well respected competitor in the rental industry and we are confident that you will receive exceptional service during your trip.
Why We Trust Alamo Rental Cars
One of the driving forces behind the success of every Enterprise Holdings brand, including Alamo, is their superior customer service and ability to continuously exceed customer expectations. The creation and implementation of the Enterprise Service Quality index (ESQi) is how company leaders ensure that all customers are completely satisfied every time they rent with an Enterprise Holding's business. Every month, the company measures customer satisfaction with each local branch through telephone surveys of thousands of customers. Each branch earns a ranking based on the percentage of customers who say they were completely satisfied with their last rental experience.
Alamo Car Classes: The Alamo Car Rental Fleet
You can find the best prices on all rental cars available with Alamo through Auto Europe, and to help you choose the perfect vehicle we've created this Alamo car classes guide highlighting all the options available in their fleet. Scroll down to see the various makes and models included in each class, then use the booking engine on the top of the page to track down the guaranteed lowest rates on car rentals at thousands of Alamo locations around the world.
---
Frequently Asked Questions About Renting a Car from Alamo
Can I use a debit card to pay for my Alamo booking?
The easiest way to reserve your car is to use a credit card, American Express, MasterCard, or Visa. If you have questions about paying with a debit card or other form of payment we do have options, give us a call at 888-223-5555 to find the best one for your booking.
Can I cancel my Alamo booking?
Unless otherwise noted in your rental agreement, all Alamo rentals booked through Auto Europe can be canceled up to 48 hours before pick-up time free of charge.
Can I return my Alamo rental to a different location?
Auto Europe can book one-way car rentals for travelers looking to pick up in one place and return to another. Enter your destinations and dates in the booking engine above to compare all your options with Alamo and our other suppliers. Most one-way car rentals will charge an additional "drop fee" for returning the car to a different location.
Alamo is recognized as a technology innovator, creating the industry's first and only online check-in system in 2005. The company offers low cost rental rates and a hassle free customer service experience that provides clients with the ability to choose their own vehicles, based upon advance reservation and requested car class.
---
Alamo Car Rental: Environmental & Community Involvement
Maintaining a fuel efficient fleet and constantly prospecting new clean technologies are only part of the company's continued investment in the environment. Since 2006, $35-million has been donated to the Donald Danforth Plant Science Center and its Enterprise Rent-A-Car Institute for Renewable Fuels. Most of the work that is done in these facilities focuses on using algae to produce third-generation bio fuels that could someday be used to power vehicles. Enterprise Holdings participates in a Carbon Offset Program and have opted to match customer's donations that help fund the offset over 90,000 metric tons of carbon annually.
Alamo Car Rental Coupons and Special Deals with Auto Europe
If you've been spending time looking for Alamo car rental coupons and discount codes to get yourself the lowest price, your search is over! Thanks to our unique relationship with suppliers around the globe, Auto Europe can guarantee the best rates without the need for coupons or promo codes. Simply use our secure search engine above to find low prices and special deals in thousands of locations around the world.
If you have questions, review our car rental FAQs and book online or call us any time, 24/7 and toll free at 1-888-223-5555 for more information regarding booking a rental car with Auto Europe.