Renting an Economy Car with Auto Europe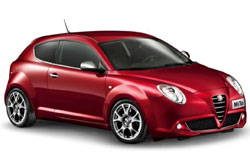 Economy class vehicles are small, low-cost rental cars perfect for quick trips and short-term travel. Economy cars are highly fuel-efficient, and great for couples, students, or small families looking to travel through Europe on a budget. One of the most popular economy rental models in Europe is the Ford Fiesta, capable of transporting a couple of small suitcases and 2-3 additional passengers very comfortably. Depending on regional availability, you may also have the option to choose between gasoline and diesel models, both of which usually get between 30 - 35 miles per gallon. Other economy class cars typically accommodate around two small to medium sized suitcases, and a few carry-on bags, while maintaining a spacious enough interior to accommodate up to four adults, including the driver. When you're ready to enjoy superior fuel-economy, and easy maneuvering in your car rental, reserve an economy rental car with Auto Europe, and embark on an epic road trip through Europe.
About Renting an Economy Class Car in Europe
Whether you're travel plans include scenic day trips along the Amalfi Coast, or a quick jaunt through Spain's bustling capital of Madrid, Auto Europe offers a wide variety of the best economy rental cars available throughout Europe and elsewhere in the world. Economy class vehicles are perfect for up to two travelers looking for an efficient vehicle to cover longer distances on the cheap, or small families looking for convenient transport around their favorite European destination.

Learn more about economy cars below, and determine if these small, fuel-efficient vehicles are right for your trip.
What is an Economy Car?
Economy cars can be summed up with three words: Small, safe, and affordable. Economy class vehicles are a popular choice of travelers looking to tour Europe, for their low price point, reliability, and superior fuel-economy.
The Pros and Cons of Economy Car Rentals in Europe
There are numerous advantages to renting an economy car in Europe, with fuel-economy high atop the list. Economy rental cars receive excellent gas mileage, allowing you to save some Euros at the petrol station, reserving that money instead for fun European sight-seeing activities. For this reason, economy car rentals are a great option if your itinerary requires traveling long distances between countries.

Another benefit of an economy rental car is its size. Vehicles in Europe are generally smaller and more compact than their Canadian counterparts, and as such it's a fairly rare occurrence to see larger cars and SUVs. Most European streets are narrow and parking is cramped, making economy car rentals a smart option for easily navigating and parking.

On the other hand, small economy vehicles provide less interior space and luggage capacity when compared to larger makes and models. If you need to travel with lots of luggage, an economy rental car may not be the best choice (consider a compact or mid-size car - a nice compromise). Additionally some drivers desire more in-car amenities or sportier driving feel than an economy car offers - features most often found in full size or luxury vehicles.
Excellent Fuel Efficiency with Economy Cars
When it comes to picking the best economy rental car in Europe, gas mileage is usually the deciding factor. With that in mind, Auto Europe offers a variety of incredible options. Of the vast fleet of economy rentals available in Europe some of the best fuel-economy cars include the VW Polo, Fiat 500, and Renault Clio, all of which get around 35 MPG.

Travelers in need of a car with a bit more room - whether for family travel, or longer road trips - but still wish to rent within the economy class, should consider the Seat Ibiza wagon, as it comes with 4-doors and a larger trunk - providing a bit more space than other economy fleet vehicles without sacrificing anything in the gas-mileage department.
Reserve Your Economy Rental Car With Auto Europe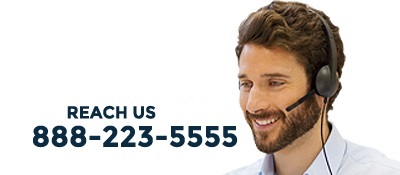 Auto Europe works with only the best rental car suppliers. With Auto Europe, you'll surely take comfort in a hassle-free economy car rental experience. Whether you need some assistance with your car rental reservation, have questions, or are looking for a specific economy vehicle, don't hesitate to contact us at 1-888-223-5555. Our expert reservation agents are here to help you make the most of your upcoming trip to Europe!