Italy is a place for food, romance and road trips. Start your trip in the beautiful, romantic city of Rome, as you discover its ancient ruins and divine cuisine, before taking to the divine rural roads of Italy.
One of the benefits of a
Rome car rental
is the unbelievable freedom it gives you. You can stop wherever you want, or just keep driving. You can take your time, or complete your ideal road trip in just a few days. It's up to you! All we know is that Italy is one of the
best places to take a road trip
, especially if you head south to the wonderful Amalfi Coast and take an
Italy Tour from Rome
.
With this Amalfi Coast Itinerary you can explore Italy's southern coastal region known for its delicious seafood, beautiful beaches and breathtaking landscapes:
---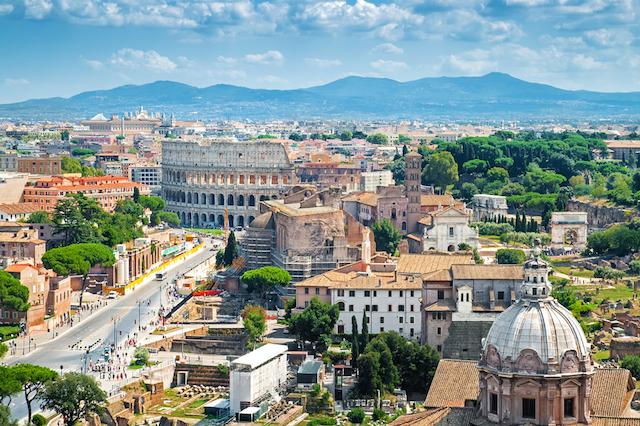 Rome
The enormous Italian city of Rome has over 3,000 years of history, with some of the world's most famous ancient ruins a part of the stunning sprawl. The country's capital also has some of the most exciting nightlife, food, and modern and ancient art to be enjoyed. Despite its size, the city can also be a relaxing place for tourists with street meals and chilled cafes dominating the neighborhoods. Make sure you visit the city's ancient landmarks, the Colosseum and the Pantheon, which represent the old Roman Empire and all of its former glory.
---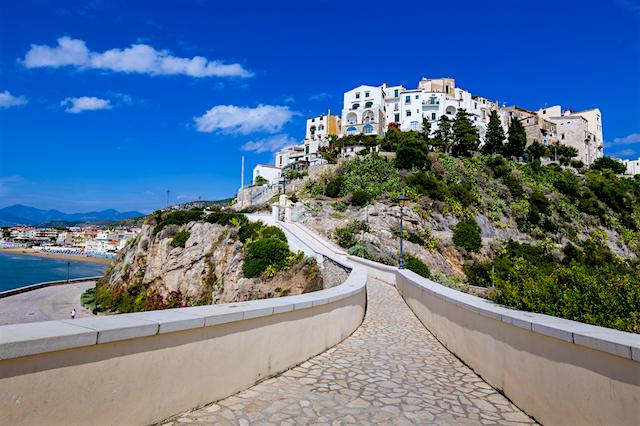 Sperlonga
The pretty coastal town of Sperlonga is a great place to break up your journey between Rome and Naples and enjoy some fresh, sea air. The old town can be explored on foot, by taking the old stairways through the maze of white-washed houses on the headland. There are some stunning beaches here, which are clean and swim-friendly. It's also possible to find free beaches here, or "spiaggia libera," where you can bring your own food, towels and beach games for free. If you have time, look out for some old Roman ruins, most of them are thought to be ancient artworks of the Tiberius' Grotto.
---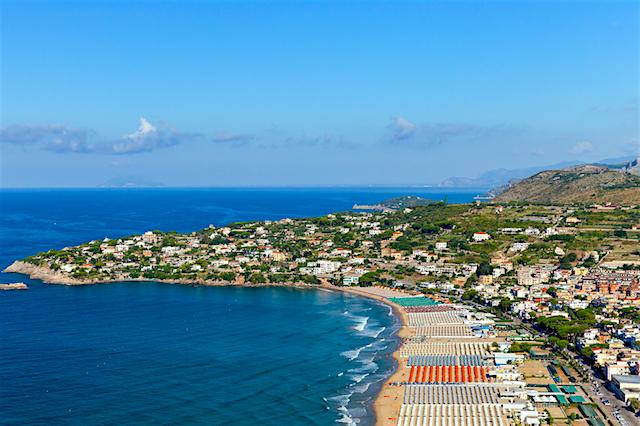 Montagna Spaccata and Gaeta
For another unique and spectacular site, head to the Montagna Spaccata just outside Naples in the city of Gaeta. Meaning "Broken Mountain" or "Split Mountain," the mountain is a mystical site that is within a monastery complex. You can view the mountain from the chapel or from the city of Gaeta, of which it overlooks. Be sure to explore the city of Gaeta after your trip to the mountain, with its bustling beaches, fun local festivals and delicious unique food, such as the tiella (a savory pie). Despite being a city, Gaeta is a less known destination for foreign tourists, and feels like a small town and has a neighborly, friendly feel to it. You will feel the Italian hospitality instantly.
---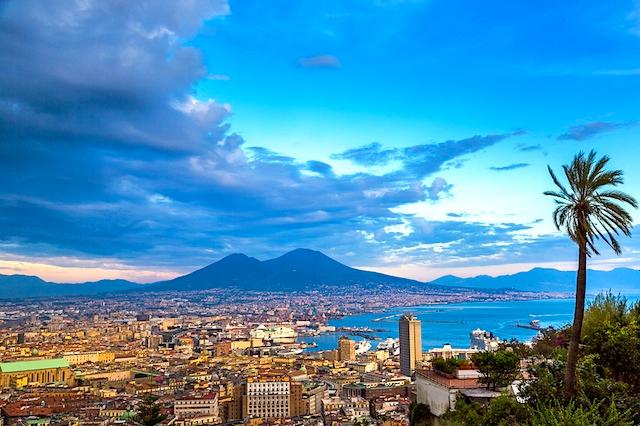 Naples
Explore the historic center of Naples, which is a World Heritage Site, and just one part of one of Italy's oldest and most famous cities. Known the world over for its food and art, you can find the world's best pizza, coffee and pasta on the streets of Naples, and thanks to its location close to the sea, you can also try some delicious local seafood here. Take some time and spend some money in the oldest street market in the city, La Pignasecca, a sensory experience where you can buy just about anything.
---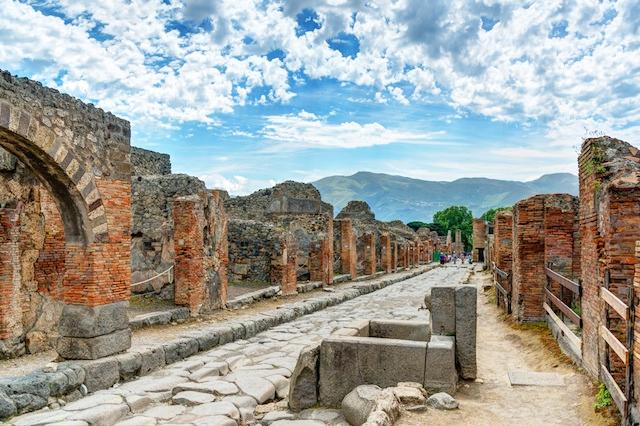 Pompeii
It's vital that after you have driven from Rome to Naples you stop at Pompeii. All that's left are the ruins of the ancient city of Pompeii, a town that was entirely wiped out by a violent volcanic eruption from Vesuvius, a nearby active volcano. It is one of the world's most unique archaeological sites. The vision of the old city is both a sad and devastating one, and teaches us great lessons about the power of nature. The once thriving and modern city is now five archaeological sites that are partially buried beneath ash and mostly visited by tourists.
---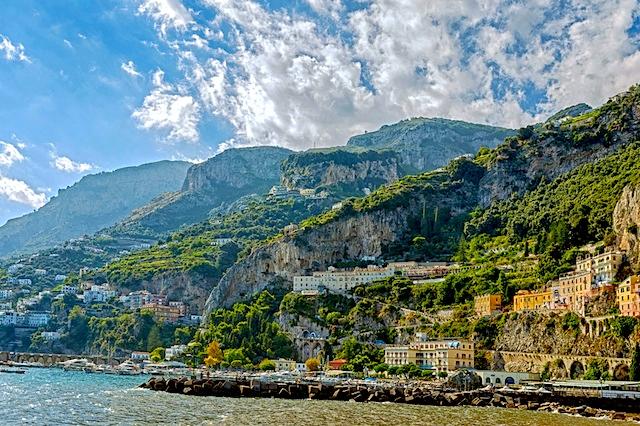 Salerno
The busy port of Salerno is also worth a stop for a day or two, and is a great location to explore smaller nearby villages on the Amalfi Coast. The city itself also has a lot to offer, including some old medieval churches, great bars, and interesting historic neighborhoods. Its seafront promenade is said to be one of the most beautiful in Europe. The city is also where the Allies invaded Italy in WW2 in 1943, and where the Battle of Salerno took place, and you may still notice some reconstruction that dates back to wartime taking place in the city.
---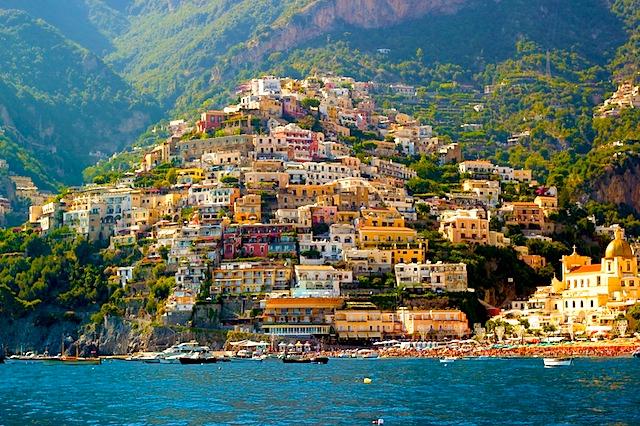 Amalfi
The grandiose villas and rugged coastal highways of the Amalfi Coast all start with the beautiful village of Amalfi. The town was once a thriving city, but today it is a pretty small village that you can walk across in no time at all. The city shrank after it was devastated by an earthquake in 1343, an incident that saw most of it and its inhabitants slide into the sea. However, despite its small numbers, a population of just 5,000, the village fills up with a considerably greater number of tourists and guests every year. From here you can visit the beautiful villages of Atrani and Positano and start your holiday on the Amalfi Coast.
---
Plan a Road Trip Vacation with an Amalfi Coast Itinerary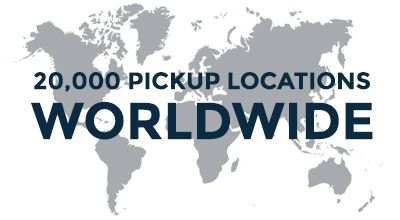 Italy is absolutely full to the brim with exploratory vacation potential, but with so much to see and do, deciding where to visit can become slightly overwhelming. Embark on these Italy Tours from Rome, and maximize your sightseeing time as you explore many diverse destinations throughout the country. Whether you need a
car rental in Italy
, or
European hotel accommodations
, Auto Europe can provide you with the best rates on all your travel needs.