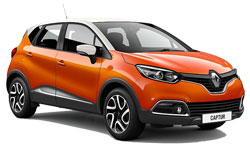 Compact Car Rentals in Europe & Worldwide
A compact rental car in Europe is a great option for families or small groups looking for a reliable, safe, and economical car. Some of the most common compact vehicles in Europe are the VW Golf, Fiat 500L, Ford Focus, and Mercedes A Class. Compact class vehicles offer seating for up to 4 passengers, around 25-30 MPG, and between 12-14 cubic feet of luggage capacity, usually accommodating about three small to medium sized suitcases.
About Renting a Compact Car
Many travelers find a compact rental car to be the best option for traveling Europe. It's one of the easiest car types to navigate the often narrow streets of European cities, and provides ample storage space, allowing you to tour Europe in style and comfort. Compact rental cars are a nice upgrade from the economy class, capable of comfortable accommodating up to 4 passengers, providing each with more legroom and interior space.

Learn more about the compact vehicle fleet, and choose from a wide variety of makes and models, including some the most popular cars on the European Market. When you're ready to book a compact rental car in Europe, or elsewhere, just fill in the "search" form on any page of this site, and you'll quickly be ready to go!
Compact Car Rental Benefits
Since the inception of compact cars to the global market, the trend toward maximizing usable interior space has continued. Many drivers value the ease of navigation and maneuverability of small cars, but don't want to sacrifice luggage capacity and interior space, which is where the compact class delivers.
With the size of a compact car rental located somewhere between large and small, this class of vehicles generally provides much more interior space for passengers, as well as trunk space. Small compact cars are an ideal option for extra storage space and ease of travel, as European vehicles are often smaller and roads are generally narrower.
Compact automobiles also have great safety standards and fuel efficiency. Fuel economy is comparable to that of the economy class, but the larger size and additional safety features keep drivers and passengers safer and more at ease during travel.
Compact Car Features
Compact rental cars offered by Auto Europe comprise a wide range of options, in terms of both interior and exterior features and styles. You can reserve hatchbacks, small estate vehicles, sedans, and even compact SUVs in this class! There are also many options and upgrades available within the compact class, including both manual and automatic transmission styles. A complete list of features and options, including luggage capacity, can be found when you search in the booking engine at the top of every page.
Choose From the Best and Safest Compact Cars
Auto Europe offers a highly impressive selection of compact cars and SUVs for rent. A few of the most popular compact car models offered by Auto Europe include the Mercedes A Class, which is a 4-door luxury hatchback, with an automatic transmission, generally receiving around 42 MPG.

Another popular compact rental car is the 4-door Ford Focus. The Ford Focus is offered in both manual and automatic transmissions and receives great gas mileage, coming in around 28 city and 30 highway. Further establishing the Focus as a great compact rental car, is its roomy 14 cubic feet of trunk space.

If it's just you and your significant other, why not try a sporty 2-door Citroen DS3? The Citroen DS3 comes with an open, convertible rooftop, perfect for a romantic drive along the French Riviera. Renault also provides some solid compact rental options, including the Renault Captur, with top-notch fuel economy, plenty of luggage space, and interior amenities that highlight comfort and ergonomics.
Rent the Best Compact Cars with Auto Europe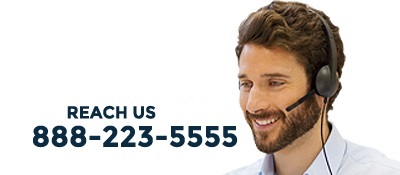 When you choose Auto Europe to rent a car in Europe, you have a range of options in the compact car class. And we offer you the best rates in Europe, guaranteed. We also make sure you only deal with top-notch, knowledgeable reservation agents who always put our clients first. At Auto Europe, you'll come out on top and drive away in the right European compact car rental for your next travel adventure. Search for your car online, or call us toll-free, 24/7 at 1-888-223-5555 to speak with a specialist.