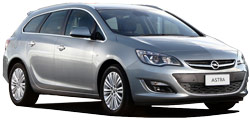 Midsize Car Rental in Europe
A midsize rental car in Europe is the perfect size for families or small groups looking for extra luggage space or larger groups packing lightly. Some of the most common midsize vehicles in Europe are the Volkswagen Passat and the Ford Mondeo, which are similar in size to the Ford Contour in Canada. Midsize models seat up to 5 passengers, with approximately 15 to 17 cubic feet of luggage capacity. These trunks usually accommodate around three to four bags or suitcases, and a couple of extra carry-ons.
About Renting a Mid Size Car
If you're planning a trip to Europe and need an affordable mid size rental car that can help you enjoy your dream vacation look no further than Auto Europe - the industry frontrunner in the European rental car market. Auto Europe works with some of the most prominent vehicle manufacturers and rental suppliers to help you make the most of your leisure or business travel throughout Europe.
Pros and Cons With Mid Size Car Rentals
Cars in the midsize class are perfect for small groups or families who need more storage for luggage and belongings, and a bit more interior space and legroom. The best mid size cars also have top-notch safety standards, making family travel that much safer and easier. The sturdy construction alone can make most drivers and passengers of mid size SUVs or sedans feel safer during their travel abroad through foreign cities.
While there is more passenger room and luggage capacity, it may not be quite what you're used to in Canada. Smaller cars tend are more popular in the European market, and this can often compromise interior space. Keeping that in mind, and depending on where your itinerary takes you, a mid size rental car may be difficult to maneuver around some of the more narrow streets, smaller parking spaces, and other more compact vehicles commonly found in many European cities.
Best Mid Size Rental Cars: Space & Value
Auto Europe offers a wide selection of midsize rental cars and SUVs, with some of the most popular mid size rental cars available through Europe. Whether you prefer a mid size sedan, mid size SUV, convertibe, or wagon, Auto Europe has the perfect rental car for you. A few prime examples include the BMW 1 Series: a stylish, sporty sedan that features an automatic transmission, and easily seats up to five people. Or you can go with the Audi A3 Cabriole, for a bit of convertible fun on your journey along the Amalfi Coast.
Auto Europe's mid size rental car fleet has a number of wagons available as well, including the popular Volkswagen Passat Wagon. This family-friendly midsize wagon is available in both automatic and manual transmissions, and provides excellent gas mileage. If a midsize SUV is more your style, be sure to check out the VW Touareg or Audi Q7 for the perfect blend of both utility and luxury.
Reserve Your Mid Size Car Today With Auto Europe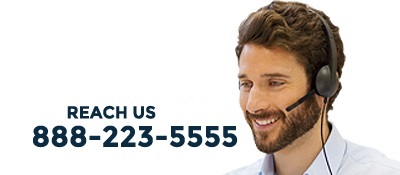 For the lowest prices and widest selection available, book your next mid size car rental through Auto Europe and our unmatched list of quality local suppliers. Should you need assistance, just contact us direct at 1-888-223-5555. Our attentive staff is ready to guide you through the reservation process, and to help you book the mid size car of your dreams.