One Way Car Rental: Domestic & International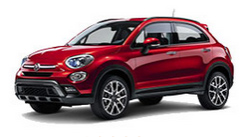 A one way car rental refers to picking up a rental car in one location and dropping it off in another. In many cases there is a charge associated with this convenience, known as a one way fee, depending on the specifics of your reservation.
Everything from the local company you choose to the type of car you rent can affect the cost of this fee, but one ways are generally broken up into two categories: domestic and international. Domestic one ways take place within the same country while international one ways involve picking up a vehicle in one country and dropping it off in another. Due to Auto Europe's special partnerships with our suppliers, domestic one way fees are often free of charge. While renting a car in one country and returning it to a different country (sometimes known as a multi-country car rental or car rental between countries) will always incur an international one way fee, we can help you find the cheapest one way car rentals available to make your trip affordable.
Auto Europe One Way Car Rental Review
Reviewed by: Geoffrey - 5/5 Stars

One Way Car Rental in New York, USA
"Only service that actually got a competitive price for my one-way rental - saved $300 on $1100."
Auto Europe One Way Car Rental Review
Reviewed by: Edward - 5/5 Stars

One Way Car Rental in Salzburg, Austria
"Car was reliable and appropriately priced. AutoEurope agent worked with me to find cheapest one way drop off charge."
How to Save on a One Way Car Rental with Auto Europe
Reserving one way car rentals with Auto Europe is quick, easy, and can net you great savings on your next holiday. Simply use our secure 3-step booking engine to find offers from all the best rental car companies, all in one place.
Step 1: Select your desired pickup country, city and location.
To distinguish that it is a one way trip, select the "Drop off at a Different Location?" box to choose your return location. Fill in the remaining information and you'll be on your way to finding a great deal!

Step 2: Select a vehicle and choose your insurance options.
Whether you need a small economy car or a one way van rental, you'll find a wide array of vehicles when booking with Auto Europe! Since one way fees vary depending on rental details, the specific amount of this fee will be displayed in the next step.
Step 3: Review your rental details and book.
The amount of your one way fee will be displayed at the top of the page in step 3. Since these fees are determined and incurred directly by the supplier, they are to be paid at the rental desk upon pick up of your vehicle, along with any other local car rental fees and taxes.
If the amount of your one way fee is not displayed in step 3, it will need to be calculated on an individual basis. Simply enter the rest of your payment details and one of our experienced agents will get back to you within 24 hours to advise you of the one way fee amount. Your card will not be charged until you accept the determined fee.
Finalizing A Car Rental One Way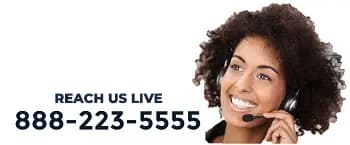 After you have made your car rental one way booking, it is very important that you thoroughly review your voucher, as it contains crucial information about your rental car. We ask that you print out the voucher before you leave for your trip and bring it with you to present to the local agents at the rental counter. For more information about one way car rental travel, reference our car rental FAQs or feel free to call one of our knowledgeable phone agents any time, 24/7 and toll-free at 1-888-223-5555.


One Way Car Rental Deals by Country (*Restrictions may apply depending on locations, suppliers, and dates)

Auto Europe

is offering a

special deal on one way car rentals in

Italy

:

No Domestic One Way Fees

Unlimited Mileage

VAT Included

(Excludes live rates and travel between islands)

Auto Europe

is offering a

special deal on one way car rentals in

Germany

with Avis:

No Domestic One Way Fees

Unlimited Mileage

VAT Included

(Excludes live rates)

Auto Europe

is offering a

special deal on one way car rentals in

France

:

No Domestic One Way Fees

Unlimited Mileage

VAT Included

(Excludes live rates and high altitude locations)