Best Rates on Van Rentals in Europe & Worldwide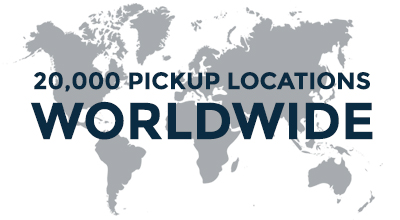 If you're looking for an outstanding deal on a van rental, trust Auto Europe for the best selection and prices on vehicles in this popular category. Not only can a van rental provide much-needed storage space for your luggage during your trip, but the extra seating and leg-room can make for a more comfortable ride, allowing your party to remain in great spirits for the duration of your van rental experience.
With affordable van rentals offered in Europe, the USA, Canada, and other popular destinations around the world, Auto Europe allows you to save big on what can be an expensive rental. Compare rates between multiple suppliers and find the right van at the right price - we specialize in helping travelers find the best available deal.
Why Rent a Van with Auto Europe?
There are several common reasons travelers choose Auto Europe when it's time to rent a van, and beyond our reputation for excellent pricing and customer service, the convenience and comfort of renting a people-carrier or van is often a deciding factor.

For larger parties or extended trips, renting a van will allow your group to travel together and visit without feeling cramped. While renting a van in Europe can seem pricey, remember: it's often much less expensive to rent a single van than it is to rent two cars (and who wants to be separated from family and friends when you're on vacation?).



Whether you're planning a ski trip in the French Alps or are booking a vehicle for a film shoot, school trip or music tour, when you book your van rental with Auto Europe you can rest easy knowing you've received the best available deal.
What Types of Van Rentals Do You Offer?
There are several different types of vans we offer for rent, and the location where you plan to pick up your vehicle will determine exactly what type of van is available to you. Below we've highlighted a few of our most popular types of van with a short description of each to help you choose the perfect large vehicle for your trip.

Whether you're taking a family vacation, are traveling with a group of college friends or are celebrating a special occasion, the right vehicle can make the difference between a group of happy campers and a cramped and cranky crew.
Passenger Van Rental
These economical vans are what many passengers prefer for family vacations and smaller parties. They offer plenty of storage space, flexible seating options and all the creature comforts you'd expect. Here are a few of our most popular passenger van rental options:
Chrysler Town & Country Minivan Rental

A comfortable minivan, this 7 passenger van rental option is sure to satisfy travelers seeking an economical, comfortable vehicle for their road trip or family vacation.

Dodge Caravan Rental

Another comfortable, economical minivan, the Dodge Caravan can comfortably accommodate 7 passengers with plenty of room for luggage and gear.

VW Caravelle Rental

Popular in many destinations in Europe (particularly in Germany), the VW Caravelle passenger van offers terrific fuel economy, smooth handling and a surprisingly luxurious interior. A great option.

Volkswagen Multivan Rental

This popular choice is a utilitarian beast which will comfortably accommodate numerous passengers while offering drivers the precise handling that Volkswagen is known for.
Learn more about passenger van or minivan rentals
Luxury Van Rental
Sometimes what you want for a special trip is a special vehicle, and for those who want the elegance and quality associated with Mercedes (but with extra leg room) the Mercedes V-Class rental vans are the perfect medley of form and function:
Mercedes Viano Rental

The Mercedes-Benz Viano is the ultimate luxury passenger van, and travelers in Europe have been enjoying the premium seating and thoughtful design of this iconic vehicle for generations. It's your turn!

Mercedes-Benz Vito Rental

The little-brother of the Viano, Mercedes Benz offers the Vito - a luxury van rental option which delivers the luxury feel and porposeful design that the Mercedes brand is known for the world over.
Mercedes Sprinter Van Rental
The perfect vehicle for large parties and long-distance or long-term touring, when you rent a Sprinter Van you'll enjoy the high vantage point and premium amenities which has made this vehicle the go-to choice for hotel transfers at luxury hotels around the globe:
The Mercedes Sprinter Van

This popular vehicle offers additional storage space, head room, and unparalleled comfort. Perfect for groups who love to stretch their legs out during a ride down the Autobahn highway system or who look forward to care-free cruising along Italy's Amalfi Coast.
Cargo & 15-Passenger Van Rentals
If you're planning for a move, a school trip, or you need space for a lot of passengers and equipment, Auto Europe has van rental options to suit your needs. Here are a few:
Ford Econoline Cargo Van Rental

Ideal for heavy cargo or trips which require a lot of equipment (outdoor enthusiasts - this one's for you!), the Ford Econoline is a van rental option which is utilitarian, and offers good fuel efficiency for its size.

Ford E350 12-Passenger Van Rental

You may recognize this vehicle from summer camp field-trips - the E350 is a popular choice for travelers who need seating for a dozen people or require quite a bit of storage space for luggage. Available in most US destinations if booked in advance.
What's in a Name? We Have Many European Van Rental Options You May Not Recognize
In Europe there are many high-quality car brands which Canadian travelers may not recognize, but we recommend considering these options ... they may just become your new favorite vehicle and they're often much easier to drive and park in Europe ... designed with snub noses so they are easy to handle!

Here are a few popular van rental options in Europe that you may love even if you've never heard of them before:
Fiat Ducato Rental Van

Your experience with the Fiat brand may be limited to the heavily advertised Fiat 500, but this Italian brand produces many high quality vehicles. The Ducato features the classic Fiat snub nose (you'll love this when it comes time to park), and travelers adore the extra head room in this van's well-appointed interior.

Opel Vivaro Van Rental

The Opel Vivaro may not look like many vans you've seen before, but our guess is you'll love driving it. The box-y design and short nose produces maximum interior capacity and allows for hassle-free parking. Many European van rental models offer this short front-end, increasing visibility and decreasing vehicle length.
Find Your Ideal Van Rental Option with Auto Europe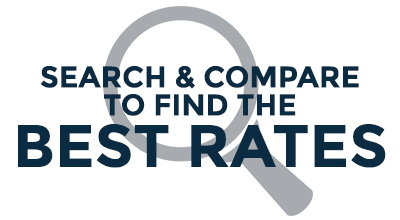 Now that you're familiar with the great selection of vans we offer it's time for you to find the perfect vehicle for you. Use the booking engine at the top of this page and select the appropriate van category to narrow your results. Once you've found a size and style with the features you need BOOK YOUR VAN EARLY ... most of our suppliers carry a very limited number of these vehicles and sell out every year.

Don't wait and risk missing out on the van you want - Auto Europe offers free cancellations up to 48 hours prior to pick-up so there's nothing to lose by locking in your low rate today.