Minibus and Passenger Van Rental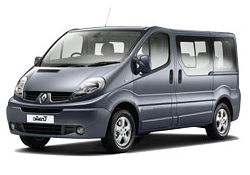 When it comes to transporting 8, 10, 12, or even 15 passengers comfortably, a minibus or passenger van rental is the way to go. Rather than coordinating multiple cars or dealing with the hassle of keeping track of everyone on public transportation, rent a passenger van and you'll be able to travel together in comfort and convenience! In addition to passengers, a larger van rental can offer additional space for luggage. No more packing suitcases into tight spaces or trying to balance comfort with luggage capacity! You can have plenty of room for skis, shopping bags, golf clubs, or whatever else you may be bringing along with you on your trip. Any extra seats that aren't being used can always be folded down, so these vehicles can be useful even if you don't have the maximum capacity of fellow travelers.

Popular Passenger Van Rental Models
Smaller families might be better suited for a 7-passenger minivan rental, but when you've got a larger group you'll need something roomier. An 8 or 9 Passenger van rental will offer plenty of space for fellow travelers and luggage alike with an extended cab and extra row of seats. These vehicles, also know as "people-carriers", are a popular choice among large parties. In addition to 8 and 9 passenger vans, Auto Europe can also provide travelers with 10, 12, and 15-passenger vans for even larger parties. Also known as a "minibus", a 12-passenger van rental will come in handy for special events or transporting a large group of people when multiple drivers aren't an option. These 9, 12, and 15-passenger vehicles, a class that includes the popular Mercedes Sprinter van and the Opel Vivaro are specially designed for maximum capacity so you can accommodate 10+ people.

| | | | |
| --- | --- | --- | --- |
| Fiat Ducato | Mercedes Vito | Renault Traffic | VW Caravelle |
| | | | |
| --- | --- | --- | --- |
| Toyota Commuter | Chevy Express | Ford Transit | Fiat Talento |
*Important note about 12+ passenger van rentals: Many countries in Europe require a special license to drive any vehicle that accomodates 12 or more passengers. If you can't find any 12+ passenger options in your desired pick-up location, it is likely because non-resident visitors are not legally allowed to drive them.
Rent a Passenger Van with Auto Europe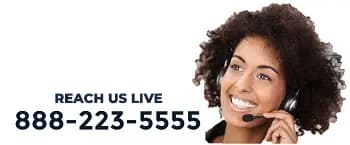 When you rent a passenger van with Auto Europe, a wide selection with worldwide availability isn't all you'll be getting. We pride ourselves on providing the best service in the industry as well as the guaranteed best rates. Simply browse your options with our secure booking engine and get a free quote today; you'll be surprised by how much you can save with Auto Europe!

---
Other Van Rental Options
| | | |
| --- | --- | --- |
| | | |
| Cargo Van Rental - Are you in need of a cargo van rental for an upcoming vacation or business trip? No matter what you'll be hauling; people, luggage, supplies or a combination of all three, there's a cargo van rental out there for you, and we'll help you book it! | Sprinter Van Rental - Book a Sprinter van rental, and experience a luxury van like no other, boasting a spacious cabin with room for 12 adults and their luggage, making it a popular choice for discerning travelers intent on traveling long distances with maximum comfort. | Minivan Rental - Families and small groups will love the versatility and affordability provided by a 7-passenger van rental. These are the vehicles you know and love as the ideal compromise between a sedan and a full-size 9, 12, or 15-passenger van. |