Mexico Car Rental Driving Information
Driving Overview
General Information
From the sun-soaked beaches of Baja, to the bustling city-streets of Mexico city, a car rental in Mexico gives you the freedom to explore this wonderful country with ease. Before you head out, we suggest you take a moment to read the important driving information below, to get a better understanding of what it's like to drive a car rental in Mexico.
Requirements
To rent a vehicle in Mexico through Auto Europe you must be at least 18 years old, and have had your driver's license for at least 1 year. Drivers looking to rent a car under the age of 25 should be aware that most suppliers will require them to pay a "young driver surcharge." Based on the suppliers we work with in Mexico, the young driver surcharge can range from $7.00 USD per day up to $35 USD per day. Children under the age 10 year must sit in the back seat of the vehicle secured in a car seat appropriate to their size or a seat belt. Any child who is under 9 months old can travel in the front seat only if the vehicles air bag has been deactivated and they are secured in a rear facing child seat.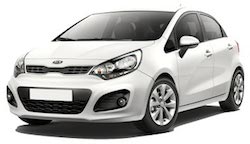 Speed Limits
The standard legal speed limits in Mexico are:
Parking Lots/Residential - 10km/h
Urban Roads/Avenues - 60km/h to 80km/h
Major Highways/Freeways - 90km/h to 100km/h
Rules of the Road
In Mexico vehicles a required to travel on the right side of the road and must indicate passing by using their turn signals. One unique factor to driving in Mexico is that on some roads (many times on the freeways as well) you must exit to the right, on what is called a "lateral side road," and then wait to turn left across incoming traffic after it subsides. It is common in Mexico for drivers to indicate a variety of messages using flashing headlights, and blinkers, and being aware of the possible meanings is important.
If the car in front of you or behind you puts on a turn signal it could mean:
They are turning
They are giving you the go-ahead to pass
They are informing you they plan to pass
They are going to turn into the right lateral road to turn left
Gas
Finding a gas station in Mexico is very easy and most are open 24 hours. Mexico only has two petrol fuel grades, regular and plus, as well as diesel at some stations. Regular unleaded gas costs about $1.13 CAD to $1.20 CAD per liter with diesel costing about $1.18 CAD per liter. Prices are approximate and can change without notice.
Tolls
When traveling through Mexico you will encounter various toll motorways, called "Cuota," most of which are privately owned, and though obviously more expensive than a free road, provide much more efficient routes that allow you to skip the slow-downs associated with driving through villages and towns. Tolls commonly range from $2.50 USD to upward of $15.00 USD depending where you are, so be aware of road signs to avoid paying lofty tolls unnecessarily.
Parking
Despite the overwhelming feeling that parking is unregulated in Mexico, it actually is, and parking wherever you want can lead to awkward police interactions, fines, and the possible tow-away. Be aware of parking signage, with No Parking signs represented by an uppercase "E" crossed out.
Insurance Information
General Information
Insurance is extremely important when renting a vehicle and requirements often change from country to country. When renting a vehicle in Mexico with Auto Europe your rental rate will automatically include all necessary insurances. Below you will find in detail what insurance is required to be on your vehicle rental and what other options are available to your through Auto Europe and the local suppliers in France. If you pick up your rental in Mexico the insurance guidelines of Mexico will be in effect for the entire duration of the rental, even in the event you return it to a different country. Specific insurance information can be found in the terms and conditions area of your car rental voucher.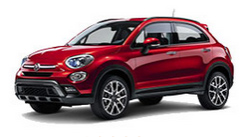 Required Coverage
In Mexico it is required for all vehicle rentals to have third party liability insurance and fire insurance coverage. All of Auto Europe's basic rental rates in Mexico are inclusive of these two forms of insurance. Fire insurance with most suppliers will cover an unlimited amount in the event the vehicle is damage because of a fire. Third party liability also generally provides an unlimited amount of coverage to people and property outside of the rental vehicle that may be damage or injured because of the rental vehicle.
Optional Coverage
In Mexico there are a few forms of optional insurance coverage, which includes collision damage waiver (CDW), theft protection, personal accident insurance, and Super CDW. Personal accident insurance is offered locally and will provide death and disability coverage to the driver and passengers of the rental vehicle. CDW and theft are optional and will be included at an advance purchase discount if the inclusive rate it selected. The amount of the deductibles for CDW and theft can range from $200 USD up to $3,000 USD and is dependent on the vehicle category and rental supplier. Many suppliers offer a supplementary insurance which is called super CDW which will help reduce the amount of the deductible that you are responsible for. If you elect to decline CDW and theft to take advantage of car rental insurance coverage provided by your credit card please check with the card issuer to learn the specifics of your coverage. Optional insurances are provided through certain supplies only and prices can change without notice at any time.
Rental Restrictions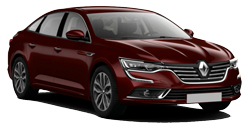 General Information
Some specific vehicle categories including luxury vehicles, vans and automatics may have travel restrictions due to insurance regulations. Most other vehicle categories rented in Mexico have the ability to travel throughout the country without any restrictions.
Restricted Countries
Vehicles rented in Mexico cannot travel outside the country. Special circumstances can be accommodated for, though all must be approved well in-advance, and will most likely incur a significant fee, if allowed at all.