Hertz Portugal for your Car Rental Needs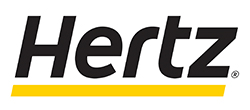 Book your Hertz Portugal rental car with us and you will get the lowest price for your rental, U.S. based customer service from an award-winning team, Hertz hassle-free communication, easy booking, and a whole lot more. We are Auto Europe, and we have been helping travelers book the best car rentals for 60+ years now. We have a special relationship with Hertz, and that entitles us to special discounts unavailable elsewhere. We pass those savings on to you, guaranteeing the lowest rate for your vehicle, and make it easy to pick your vehicle up at your preferred Hertz rental desk anywhere in Portugal. Our price match guarantee is your assurance to the lowest prices for all car rentals we book. Whether you're traveling for business or pleasure, we're standing by to get you inside of a great vehicle.
Get to know Hertz Portugal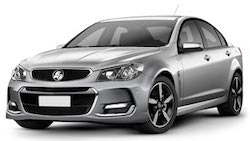 Hertz Portugal has been providing car rentals in Portugal for almost a century. They're the number one car rental agency in the country, trusted by more travelers than any other. Choosing Hertz for your car rental ensures that you get your choice of quality vehicles and a whole lot more. Making your Hertz rental arrangement through our services ensures that you get to use the car company that you trust while also getting even better deals. Hertz Portugal offers pick-up and drop-off locations throughout Faro, Lisbon, Pico, Agnail and many other popular traveler destinations.
Hertz offers cars suitable for every occasion, from mini to Hertz full-size cars. You will find both daily and weekly rental rates available. If you rent weekly, discounts may be available. Typical car rental choices include Audi A4, the Fiat 500, the Mitsubishi Outlander and many others. Hertz also offers a 'green' collection of cars for rental, as well as luxury cars if that is what you want.
Hertz Portugal offers complimentary child safety seats if needed, stellar individual service and so much more. You know and love Hertz; now it is time to get more from the company that you've come to love over the years and Auto Europe can help you get more.
---
Frequently Asked Questions about Renting a Car in Portugal
Can I rent a car with unlimited mileage in Portugal?
Unrestricted mileage rentals are available in Portugal and are provided through several of our reliable suppliers. Having said that, mileage restrictions may be put on high-end rentals like luxury and SUV rentals. Dependant upon your supplier, these limitations will vary.
Do I need an international driver's permit (IDP) to drive in Portugal?
On your upcoming vacation to Portugal, an international driver's permit (IDP) is needed to drive within the region. Although some car rental companies may permit you to drive your rental off of the lot with no IDP, we highly recommend you travel with one as it is required by law. For more information on using an IDP in Portugal and helpful information including how to acquire an IDP and where to get your permit, visit our International Driver's Permit FAQ page.
Why book a car rental in Portugal with Auto Europe?
Auto Europe has over six decades of expertise within the auto rental industry and delivers exceptional rates. Our relationships with these suppliers permits us to provide our customers with outstanding rates inside the industry and feature over 20,000 pick-up sites throughout the world. With additional 24/7 live customer service, Auto Europe provides all travellers with numerous good reasons to book with us.
---
Hertz Portugal & Auto Europe
We are the car rental booking agency that you can count on to book your rental with Hertz Portugal at the best price and with the best service backing your reservation. Our U.S. based company offers 24-hour customer service and will speak directly with Hertz to handle all of your arrangements. It is much easier to use our service than dealing directly with Hertz Portugal since we are based in the US. We are proud to be a booking agency that has made so many people happy over the years and we hope to add your name to that list of satisfied customers.
When you want to book a car rental in Portugal with Hertz, make sure that you contact us to plan for your car. We will make you happy while making your vacation a breeze!