Hertz UK: A Great Choice for Car Rental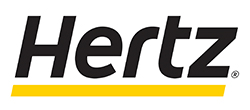 If your mind is made up and you know that Hertz UK is the company that you want to book your car rental reservation with, why not book your rental with Hertz through Auto Europe? We can make your rental reservation simple, easy and affordable. We guarantee that we will provide you the best rate for your rental, even compared to the actual Hertz website itself. We have a close relationship with Hertz, and book many cars through their company each year. Because of our frequent bookings, we are given a discount that cannot be found anywhere else and we pass the savings on to you. We offer great prices, amazing customer service, and U.S. based workers who can take your call morning, noon or night, making it easier to get your questions answered.
Popular Hertz Locations in the UK
---
Frequently Asked Questions about Renting a Car in the UK
Can I rent a car with unlimited mileage in the United Kingdom?
Yes, the majority of car suppliers in the United Kingdom provide unlimited mileage rental options. Traditional car rentals are normally offered including this option, having said that, there may be restrictions on vehicle classes including luxury rentals and SUVs. Imposed limitations can vary, dependent upon your respective rental car supplier.
Is zero deductible car rental insurance available in the United Kingdom?
In the UK, zero deductible insurance is offered and Auto Europe offers our clients with outstanding rates on this insurance coverage. Rather than buying basic insurance directly from your particular supplier at the pick-up counter, consider our rates on zero excess insurance. Enjoy the advantage of booking with Auto Europe and lock-in a terrific rate on zero deductible car rental insurance prior to when you travel.
Can I pick-up my car rental in London and return in Liverpool?
Yes, Auto Europe offers terrific rates on one-ways in the UK. Use our booking engine to check on multiple pick-up and drop-off sites to find a great rate for your travel plans. Book now to ensure your great rate or get a quote for free.
---
A Look at Hertz UK
Hertz UK is a leading car rental agency throughout the U.K. They have been offering car rentals in the country for nearly a century and have become a name that many people trust to provide them with quality rentals and great all-around service. Hertz offers many incentives that you won't find with the other guys, including weekly rental discounts, luxury car rentals and a free child car seat if you need it. Hertz UK has cars suitable to all travelers, no matter what region you're traveling to or what plans you have down on the agenda.
You can rent a great SUV if you are traveling with family and want to enjoy a comfortable ride. If you want to turn heads in your vehicle, Hertz offers car selections such as the Mercedes C Coupe and Volvo XC90. You can rent a Range Rover if you demand extra room. There is a car for everyone available for rental. If you are looking for a rental car with Hertz England or if you are touring Scotland, you can get the perfect car for your adventures, and we will make sure that happens.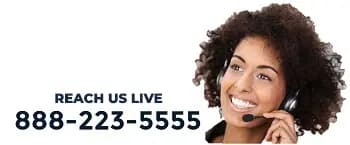 Hertz has locations for pick-up and drop-off throughout the U.K., making life easy when you have come to enjoy yourself. Airport pick-up and drop-off, as well as train station pick-up and drop-off are very popular.
We can help you book your Hertz UK car rental and arrange for pick-up at your chosen location. Plus you cannot forget all of the other wonderful benefits that we have to offer. It makes perfect sense to book with the best, and Auto Europe is certainly a name that impresses.