Hertz Spain Offers Low Cost Car Rentals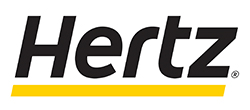 Hertz Spain has been leading the way in car rental companies for many years now. The company provides a long list of cars available for rental, great prices, easy pick-up and drop-off locations throughout the country, and all of the extras that you want and need for a perfect Spain getaway. If you love Hertz just as much as we do, why not make your reservation even more special by renting through us? We'll serve as your personal mediator for the transaction, helping you get the best rates for your rental, assisting you with our award-winning customer service and booking your car. Since we are based in the U.S. it is much easier to get in touch with us while you are away and we guarantee that we have the best rental rates for your car rental needs. Thanks to our close relationship with Hertz Spain and the number of vehicles we book through the company each year, we receive a nice discount that helps us give you the lowest possible rates around. Trust us when we say you will like what you see!
Who is Hertz Spain?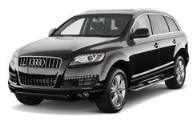 Hertz Spain is the number one car rental agency (by volume) in the country. They arrange more car reservations than any other company. People trust the Hertz name and know they can always count on getting an affordable, high-quality rental that perfectly serves their needs. Hertz offers a free car seat if you're traveling with children, as well as convenient booking locations scattered throughout the country. You will also enjoy a long list of available rentals to choose from, as well as the various discounts that you can enjoy. Booking with Auto Europe makes it all worthwhile since we get you the absolute best price for your rental.
There is so much to see and do in Spain, no matter what region you are traveling to or what kind of activities you want to enjoy. When you have your own car available, taking advantage of all of the things that you want to enjoy is that much easier.
Popular Hertz Locations in Spain
---
Frequently Asked Questions about Renting a Car in Spain
Can I rent a car without a credit card in Spain?
Travelers trying to rent a car without a credit card are in luck as Auto Europe provides our clients with other payment choices. To cater to travelers without a credit card, a selection of our suppliers in Spain permit our clients to rent a car with a debit card. Feel free to contact us 24-7 at 888 223 5555 with all questions or concerns.
Can I obtain car rental insurance through my credit card company?
Major credit card suppliers, such as Visa, MasterCard, Discover and AMEX, offer car rental insurance coverage plans as third party auto rental insurance plans in Spain. Travelers should know that their coverage may vary dependent upon their particular credit card. Have one fewer thing to concern yourself with and evaluate insurance coverage plans for your upcoming holiday.
How much does it cost to rent a car in Spain?
Throughout the car rental industry, rates are frequently transforming because of a number of market conditions. Even though this can make getting an outstanding rate on auto rentals complicated, Auto Europe still is in a position to provide affordable rates within the industry. To secure an excellent rate on your car rental, we encourage you to book early and with the assurance of being covered by our price match guarantee - we will match the rate of your auto rental, in the event that your rate decreases prior to the time of pick-up.
---
Hertz Spain & Auto Europe
We promise to give you all of the things that you expect in your car rental reservation, including the peace of mind knowing that you are working with a rental agency that you know and trust. Auto Europe is ready to serve your needs and make your Spain car rental reservation easy. We have been doing this for over 60 years, and we think that you will learn why we've been able to stick around for so long with just one use of our service. We do things differently!