Hertz Austria Rental Cars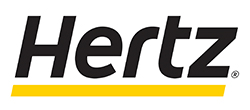 Booking a rental car with Hertz Austria is much easier when you book through Auto Europe. We make it easy to book a car, and that is just the start of all of the benefits offered when booking with us. We guarantee you the lowest rates for your rental, outstanding service, and so much more. Whether you're headed to Linz or Salzburg or Viennaa or a city in between, Hertz offers convenient pick-up and drop-off locations to make your life a breeze. We can arrange rental of a vehicle at any of the Hertz locations throughout the country.
Choosing Auto Europe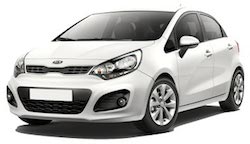 Auto Europe works closely with Hertz Austria. Our close relationship allows us to get discounted rates as well as perks that the general public does not have. When you book a Hertz rental car with us, you will get the best rate guaranteed, as well as award-winning customer service that is available 24 hours per day. We will handle all of the communication between you and Hertz, so if you ever need help we can ensure a timely response. Plus, we are available day in and day out so someone is always there to take your call; reaching out to a U.S. agent is much easier than calling Austria!
Hertz Austria has many rental car locations scattered throughout the country. Hertz is one of the most trusted Austria rental car agencies, and thousands of people turn to the company for their car rental needs year after year. Hertz offers a long list of vehicles available for rental and amazing low prices that can be discounted even further when you book with Auto Europe!
---
Frequently Asked Questions about Renting a Car in Austria
Can I rent a car in Austria if I am under 25?
In Austria, if you are in between the ages of 21-25 you will be able to rent a car hassle free. Individuals that belong to this age category should be ready for extra rental costs, like the common "young driver surcharge." Age related costs will vary depending on your pick-up location and your specific car rental supplier.
Can I obtain car rental insurance through my credit card company?
Third party insurance can be used for car rentals in Austria and insurance plans are usually supplied by credit card suppliers such as Visa, MasterCard, Discover and Visa. Travellers should be aware their coverage may differ depending on their particular credit card. Contact your credit card company to learn more about your protection in Austria to get the most suitable insurance plan for your holiday.
Can I pick-up my car rental in Vienna and return in Salzburg?
Regardless if you are thinking about a one-way car rental in a single city or throughout a country, Auto Europe offers great rates on one-way auto rentals in Austria. Utilize our booking engine to check out multiple pick-up and drop-off destinations to find a fantastic rate for your travel plans. Make sure you get a free quote for your one-way rental or get nearer to your trip and book now!
---
Types of Rental Cars with Hertz Austria and Auto Europe
Hertz Austria has rental cars suited for the needs of all travelers. Whether you are searching for a small economy car, need a roomy family car or want an SUV or luxury car, your needs are met with Hertz. Popular cars rented in Austria include the Toyota Verso, the Mini Cooper, the Fiat line of cars and many others. The perfect car for your needs is certainly available, from mini to full size cars from Hertz. There are so many vehicles that you can choose from!
Auto Europe makes it easy to book a rental car in Austria. Do not pay more for your rental or settle for a company that doesn't offer what you want and need. We are just a call or click away, and we will get you booked with Hertz without hassle. What are you waiting for?