Rent a Car with Hertz in Dublin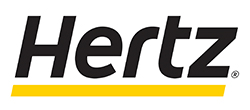 Since 1918 Hertz Dublin has been offering travelers car rental services. The company has managed to thrive in the world by providing customers a truly remarkable experience with low prices and a whole lot more. Hertz Dublin makes it easy to get a car so that your time in Dublin is all that you hoped for it to be and more.
Hertz is an international brand which offers vehicles to suit each and every traveler, whether you are a family looking for something affordable and economical or a business traveler who wants to make an impression with a luxury car. You can choose your rental by the day, by the week or by the month, with discounts offered for rentals of 7-days or more. With a Hertz rental car in Dublin, your time in this Irish capital will be plentiful.
We'll help book a rental with Hertz in Ireland for you. We are no stranger to the world of car rental booking. In fact, we've worked alongside Hertz for many years now. We certainly understand why you've chosen them to handle your car rental needs. When you book with us, however, you will get all the benefits of booking with Hertz along with the best price guaranteed. Our prices are lower than any other agency out there, and we make sure that you get a deal when you book through us.
Our award-winning company has but one goal in mind, and that is keeping our customers satisfied during their Dublin stay. You will love the confidence in picking up your Hertz Dublin rental car from a local Hertz agency while getting the best price. In addition to offering you the best price, we can also make your car rental experience one to remember with 24-hour service, fast responses to all of your needs, and English-speaking, U.S. based agents available to handle your calls. We handle all communications with Hertz, so if you have a matter that needs to be addressed quickly, our agents will take care of it for you.
Exploring Dublin with Auto Europe
No matter what brings you to Dublin there are tons of different activities that you will enjoy visiting during your stay. Thanks to a low cost car rental in Dublin, getting to these attractions is easy, and you will have the extra cash to do so. Be sure that you check out the following while in Dublin. No trip is complete without a stop at these top attractions: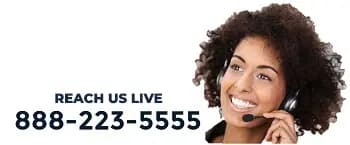 Glasnevin Cemetery Museum
St. Stephen's Green
The Little Museum of Dublin
National Archaeology Museum of Ireland
Irish Whiskey Museum
Guinness Storehouse
These are just some of the many things that Dublin offers to the visitor. Be sure to fill your agenda with as many of Dublin's attractions as possible.
---
Book With Hertz at the Top Airports in Dublin
In Dublin, Auto Europe works with Hertz at major transportation hubs across the city - including Dublin Airport. At this conveniently located rental car office, our clients can pick-up their vehicle with ease and travel around this popular tourist destination at their own pace.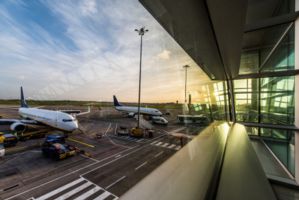 Hertz at Dublin Airport
Location At Dublin Airport:


Arrivals Hall, Terminals 1 and 2

,


Dublin

,

Ireland
Local Telephone Number:


+353 1 8445466
Hours of Operation:


Mon - Sun: 5:00 AM - 1:00 AM
Book a Rental Car at Dublin Airport
---
More Hertz Car Rental Pick-Up Locations in Downtown Dublin
If you plan on picking-up your car rental after arriving in the city or are simply not traveling to Dublin's major transportation centers, Auto Europe works with Hertz at a number of downtown offices. We recognize that, in some cases, picking-up a rental car from an airport or rail station can be expensive and inconvenient for your travel itinerary. So, there downtown offices provide a great alternative and opportunity to immediately immerse yourself in everything Dublin has to offer. Use our booking engine to find a great rate on the rental car best-suited for your travel plans and save when you book with Auto Europe in Dublin.
Hertz Dublin City Office
Location at Hertz Dublin City Office:


294A N Circular Road

,


Phibsborough, Dublin

,

Ireland

D07 V6W2
Local Telephone Number:


+353 1 817 8476
Hours of Operation:
Mon - Fri: 8:30 AM - 5:30 PM
Sat: 8:30 AM - 4:00 PM
Sun: CLOSED
Hertz Dublin Downtown Office
Location at Hertz Dublin Downtown Office:


Baggot Street Bridge, 2 Haddington Road

,


Dublin 4

,

Ireland

D04 YY05
Local Telephone Number:


+353 1 668 7566
Hours of Operation:
Mon - Fri: 8:30 AM - 5:30 PM
Sat: 9:00 AM - 1:00 PM
Sun: CLOSED
Hertz Dublin Downtown Office
Location at Hertz Dublin Downtown Office:


151 S Circular Road

,


Merchants Quay, Dublin 8

,

Ireland

D08 RY7W
Local Telephone Number:


+353 1 709 3060
Hours of Operation:
Mon - Fri: 8:30 AM - 5:30 PM
Sat: 9:00 AM - 4:30 PM
Sun: 9:00 AM - 3:30 PM