Hertz Munich Car Rental Reviews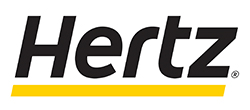 Hertz Munich is one of the biggest rental car companies in the world. The company first began providing rental cars back in 1918, and the rest is history. Today the company is one of the largest, most trusted rental car companies with thousands of locations across the world. Several of those locations are found in Munich. Auto Europe has been partnering with Hertz to provide car rentals in Munich for 60 years. If you are headed to Germany and need a rental car you can book with Hertz, or you can book your Hertz rental with us and get more than what you anticipated.
The Auto Europe Difference
We are a 60-year old rental car agency that has happily served millions of customers during our time. We pride ourselves on low prices and phenomenal services. Now that we have teamed up with Hertz you can get the perfect vehicle for your time in Munich, combined with our award-winning service and superior prices. Not only are our prices lower than the competition, we guarantee them to be the lowest. We understand that our customers want a value and we always bring that to them. There is a large fleet selection, multiple Munich pick-up and drop-off locations.
Hertz Munich & Auto Europe: Trusted Partners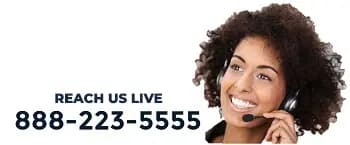 When you work with Hertz through Auto Europe you will have 24-hour access to one of our English speaking agents who can help you through any problem or concern that you might have. It is always comforting to know that there is someone there in your time of need. We make that happen. We handle all communication through Hertz so you get the prompt service that you need. Pick up that telephone and dial our number. We'd love to serve your Munich car rental needs like no one else can.
---
Book with Hertz at the Top Airports in Munich
At Munich Airport, Auto Europe works with Hertz to offer our clients with a convenient pick-up location from one of the city's most popular transportation centers. Located a short distance outside of the city center, picking-up from the airport allows our clients to travel into the city at their own pace and avoid the inconvenient hassle of public transportation. Whether you are planning on a relaxing vacation in the city or an extended road-trip across Germany, book with Auto Europe for a great rate on the ideal car rental for your travel.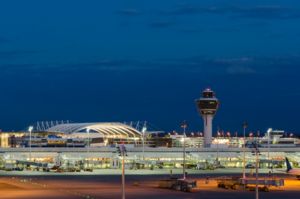 Hertz at Munich Airport
Location At Munich International Airport:


Franz-Josef-Strauss Airport

,


Munich

,

Germany

85356
Local Telephone Number:


+49 89 9788614
Hours of Operation:
Mon - Fri: 6:00 AM - 12:00 AM
Sat - Sun: 7:00 AM - 12:00 AM
Book a Rental Car at Munich International Airport
---
Book with Hertz at the Top Rail Stations in Munich
If you arrive in Munich by train, you will be able to pick-up your rental car from convenient car rental offices located in close proximity to the station. Located in the heart of the city, picking-up from this bustling station allows travelers to immediately take to the streets of this iconic German city. Compare rates from our Hertz locations in Munich to find the best rate on the ideal rental car.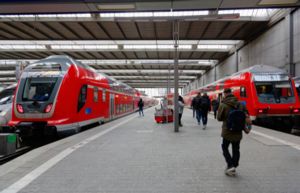 Hertz at Munich Rail Station
Location At Munich Rail Station:


Bahnhofplatz 2 , Level 1 beside DB lounge

,


Munich

,

Germany

80335
Local Telephone Number:


+49 (0) 89 5502256
Hours of Operation:
Mon - Fri: 7:00 AM - 9:00 PM
Sat - Sun: 9:00 AM - 5:00 PM
Book a Rental Car at Munich Rail Station
---
More Hertz Car Rental Pick-Up Locations in Downtown Munich
Travelers looking to pick up a rental car after they arrive in city are in luck as Auto Europe works with Hertz at a selection of car rental offices in downtown Munich. We recognize that, in some situations, picking-up from an airport or rail station can be expensive and each of our clients has a unique travel itinerary. So, our unique partnership with Hertz allows us to offer these additional locations to best accommodate our clients. Compare rates from multiple pick-up locations to find a great rate on a rental car in downtown Munich.
Hertz Munich City Office
Location at Hertz Munich City Office:


Landsberger Strasse 368 - 374

,


Munich

,

Germany

80687
Local Telephone Number:


+49 895 463 675 19
Hours of Operation:
Mon - Fri: 7:30 AM - 7:00 PM
Sat: 8:00 AM - 12:00 PM
Sun: 9:00 AM - 11:00 AM
Hertz Munich Downtown Office
Location at Hertz Munich Downtown Office:


Elisenstrasse 3

,


Munich

,

Germany

80335
Local Telephone Number:


+49 893 689 240
Hours of Operation:
Mon - Fri: 7:30 AM - 5:30 PM
Sat: 8:00 AM - 12:00 PM
Sun: CLOSED
Hertz Munich Downtown Office
Location at Hertz Munich Downtown Office:


Orleansstrasse 81 - 83

,


Munich

,

Germany

81667
Local Telephone Number:


+49 89 558919596
Hours of Operation:
Mon - Fri: 7:30 AM - 5:00 PM
Sat: 8:00 AM - 12:00 PM
Sun: CLOSED
Hertz Munich City Office
Location at Hertz Munich City Office:


Schatzbogen 86

,


Munich

,

Germany

81829
Local Telephone Number:


+49 89 63837546
Hours of Operation:
Mon - Fri: 7:00 AM - 6:00 PM
Sat: 8:00 AM - 12:00 PM
Sun: 9:00 AM - 11:00 AM
Hertz Munich Downtown Office
Location at Hertz Munich Downtown Office:


Ingolstaedter Strasse 170B

,


Munich

,

Germany

80939
Local Telephone Number:


+49 893 183 6619
Hours of Operation:
Mon - Fri: 7:00 AM - 7:00 PM
Sat: 7:30 AM - 12:00 PM
Sun: 8:00 AM - 11:00 AM