Car Rental at Bern Railway Station - ZDJ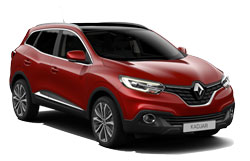 When you arrive in Bern, do not sit around and wait on public transportation when a rental car at Bern Railway Station can get you around with ease. Public transportation is available, but it can be very time consuming and fails to provide you with the freedom needed when you are on holiday. Bern Railway Station is located in Bern, Switzerland. It is the lone rail station in the city, although there is also an airport, the Bern Airport, serving the transportation needs of visitors. Bern Railway Station was opened in 1860, although there have been several rebuildings of the facility since that time. The railway station has several amenities for travelers, including restaurant, shop, toilet facilities and more. Other convenient pick-up locations in the city include the nearby Bern Airport. Bern is also located only 60 miles from the city of Zurich.

Picking up a Car Rental at Bern Railway Station
Auto Europe ensures that a car rental at Bern Railway Station is affordable for all budgets. In addition, they ensure that all travelers have the vehicle they desire, with a large selection of available cars for rental. All cars come with GPS included at no extra cost. Bern has so much to see and do, it is only with a car that it is possible to enjoy it all.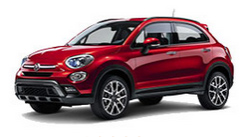 While you are in Bern, make sure that the following activities are scheduled on the agenda:
Federal Palace: The Federal Palace serves as Switzerland's government parliament. There is a 64-meter high green dome on the palace, and government business still takes place here today.
Bern's Bear Park: If you are an individual that enjoys the great outdoors and wildlife, the Bern Bear Park is the perfect place for you to visit. The bear Park was founded in 1191. Today you can find 6,000 acres of wildlife land, with four brown bears calling the area home. Go enjoy them playing and having fun.
Einstein Museum: The Einstein Museum is another fun adventure not to miss. This museum has a massive collection of more than 50,000 objects that date back to the Stone Age. There is also great artifacts from Einstein here.
Bern Communications Museum: Another can't miss museum is the Bern Communications Museum. This museum has three different exhibitions on display, all of which display many different forms of communication and displays.
Hotels Near Bern Railway Station
Auto Europe will assist you in getting to your chosen hotel with their airport transfer service and a rental car at Bern Railway Station. There are many hotels in the area to pick from, including the luxury Victoria Jungfrau Hotel, a five-star splendid hotel; Hotel Du Lac, a four star hotel; Rugenpark Bed & Breakfast; Hotel Royal St. George and Bellevue Palace Bern, another luxury hotel.

Bern Railway Station contact Information
It is easy to reach staff at the station. Simply dial +41 (0)31 327 27 27. Auto Europe is accessible 24 hours per day, 7 days per week by calling 1-888-223-5555. No matter when you call, you can book your rental car at Bern Railway Station. Bern is located 120 miles from Ain, Switzerland.