Geneva International Airport Car Rental - GVA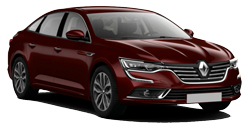 The Geneva International Airport services domestic and international flights for the city of Geneva, the surrounding Swiss region, and bordering French cities. The airport is one of the largest in the country and remains a hub for EasyJet Switzerland. Millions of travelers pass through the terminal annually, making it one of the busiest airports in the region. Start your journey in Geneva by renting a car to tour Switzerland and France for the ultimate vacation. Auto Europe can help you arrange a rental car for pick up at the airport for your convenience. In addition to rental vehicles, if you are in need of an escort, transfer and chauffeur services are readily available for your immediate satisfaction.

Whether you are arriving or departing, airport personnel are committed to ensuring that all passengers can easily navigate the facility. Designated information desks can be found on the arrivals, departures, and check-in levels to provide immediate assistance to passengers seeking information regarding services and business available within the airport terminal.
Geneva International Airport Information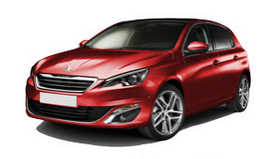 The Geneva International Airport consists of two passengers terminals. While both terminals are operational, Terminal 1 is complete with a wide assortment of business and services for passengers in transit. Arriving and departing passengers in Terminal 1 can find banks, ATMs, and currency exchange kiosk before and after security, and a post office is located on the arrivals level. The entire facility is handicapped accessible for passengers with limited mobility and designated restrooms are located on each level. A medical center offering first aid is available on the check-in level. Complimentary Wi-Fi is available for passengers carrying Wi-Fi enabled laptops or devices, and passengers can utilize office services at the Business Corner. A wide selection of restaurants, cafes, bars, gift shops, and duty-free outlets can be found before and after security. The Geneva Airport is tailored to offer basic amenities for arriving or departing passengers to ensure a comfortable travel experience.
Hotels Near Geneva International Airport
As an international destination, the Geneva International Airport features a wide range of onsite and nearby hotels for passengers seeking relaxing accommodations after a long flight. The Starling Geneva Hotel and Conference Center adjacent the airport facility can be reach on foot. In addition, the Movenpick Hotel, Holiday Inn Express, Crowne Plaza, and many more are within a short distance from the airport and heading into downtown Geneva. Auto Europe now books discount accommodations at numerous hotels of your choice. For more information on hotels, call our toll-free number at 1-888-223-5555.
Contact Information for GVA
General Information: +41 900 300 300
Airport Location: The Geneva International Airport is located 5 minutes north of downtown Geneva via Route 1 and several main roads.
Facility Map for GVA