Car Rental at Locarno Railway Station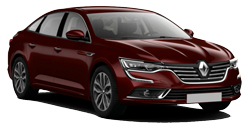 The last thing that you want is to sit around waiting on public transportation after a long flight but without a rental car at Locarno Railway Station this may very well be what you experience! Public transportation is slow, time consuming, and it fails to provide you the versatility and convenience you'll get when you're cruising in the comfort and privacy of your own rental car. Calling Auto Europe to book a car rental at Locarno Railway Station will ease your troubles and ensure that your holiday is spectacular. Locarno Railway Station is located in Canton of Ticano, Switzerland, and serves the Locarno area. The station is divided into two sections, each offering their own separate railways. Locarno opened in 1874 but the station was rebuilt in 1990. Whether you're looking for a traditional car rental or something a bit more luxurious, rely on Auto Europe to help you find a great rate.

Picking Up a Rental Car at Locarno Railway Station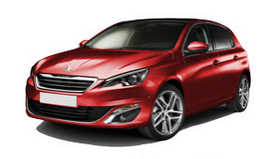 Auto Europe provides low prices for your rental car at Locarno Railway Station, even when you are in search of a sports car rental in Switzerland. With your vehicle, exploring all of the great attractions the city of Locarno has to offer is simple. As the city with the warmest climate in Switzerland and more than 2,300 sunshine hours per year, getting out and about while in Locarno is something that you will certainly want to do while in town. Luckily there are numerous outdoor attractions that enable you to do this. The Falconeria Locarno nature reserve and Verzasca dam are two of those outdoor attractions that should be a part of your agenda.
The Lido Locarno is also an outdoor activity that is worth your while. This water park has so much to see and do and is perfect for people of all ages. Among the offerings at this park you are sure to enjoy the hot springs, swimming pools, playgrounds and the water slides. The Ghisla Art Collection is a great museum with plenty of worthwhile art collections on display. Casino di Locarno is a fun and exciting casino where you can gamble a little and win a lot. These are just some of the many fun attractions offered to visitors of Locarno!

Accommodations Near Locarno Railway Station
Need to get to your hotel in Locarno? Call Auto Europe for a rental car at Locarno Railway Station or to take advantage of our affordable chauffeur services. There is a wide selection of hotels in the area for all budgets. The charming Hotel Rio Garni is a short two minute walk from the rail station and has friendly staff and a host of amenities. Al Pozz is another great hotel that is also within a couple minutes walk. This hotel has great views of Lake Maggiore and offers a breakfast, friendly staff and more.

Locarno Railway Station Contact Information
If you have train questions, you can reach the railway station at +386 (0)1 291 33 32. To book your rental car at Locarno Railway Station, call Auto Europe at 1-888-223-5555. Agents are available 24 hours per day, 7 days per week. Locarno is located 52 miles from Milan, Italy and 83.7 miles from Zurich, Switzerland.