Switzerland is the home of the skiing holiday. A prime location in the beautiful Swiss Alps, Switzerland has a variety of resorts to choose from; with advanced downhill adventures to quiet and remote resorts, finding the perfect place to ski in Switzerland can be difficult. It's a good idea to know what you want from your skiing adventure, whether you prefer an isolated slope or a fun and vibrant resort. There is something for every winter holiday goer in Switzerland, from Zermatt to Zurich!
Save money on your:
Rental Car in Switzerland | Hotels in Switzerland
---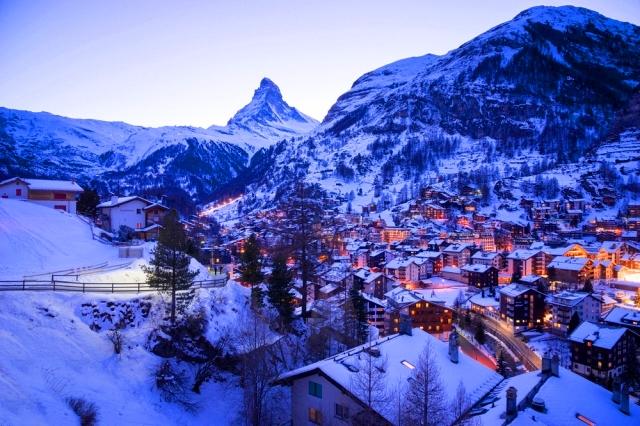 Skiing in Zermatt
Zermatt is in the most southwesterly ski resort in Switzerland. At the foot of the Matterhorn (Switzerland's highest and most photographed mountain) skiing in Zermatt is like skiing in a winter wonderland. The region has strict building codes and so, as well as having very little traffic, there is also very few modern buildings which has kept the region traditional and classic.

Known as the party town of the Alps, Zermatt is famous for its festivities extending into the early hours and its superb slopes and complicated network of chair lifts makes it a great choice for all levels of skiers. Save on your rental in Zermatt when you book with Auto Europe this winter.
---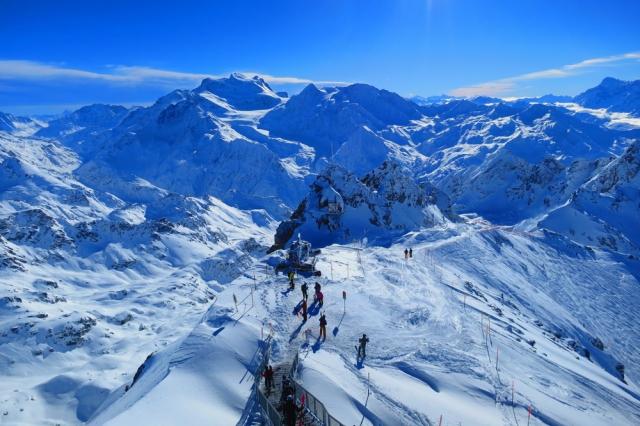 A Ski Holiday in Verbier
One of the prime ski resorts in the French speaking part of Switzerland is Verbier. It is a popular town that has both English-speaking pubs and French-speaking cafes, and all of the venues in Verbier make for a welcoming and fun ski holiday. Famous for hosting world-class athletes from all over the world due to the difficulty of its slopes, Verbier also connects to other resorts such as Veysonnaz and La Tzoumaz and is great for advanced skiers.
---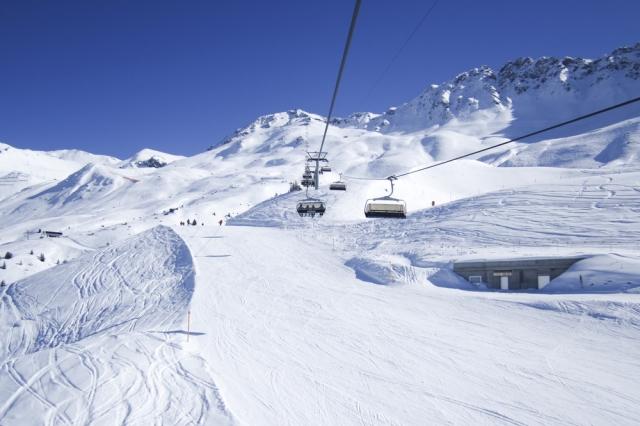 Hit the Slopes in Arosa
If you are looking for a more isolated location head to Arosa in eastern Switzerland, a relatively new resort in Switzerland. The ideal location for escapists and nature lovers, Arosa is remote but is filled with contemporary buildings and tends to attract a young crowd. Great for intermediate skiers and boasting some of the world's most dramatic slopes, Arosa is great for both experienced athletes and relatively good skiers, but beginners should be a little wary.
---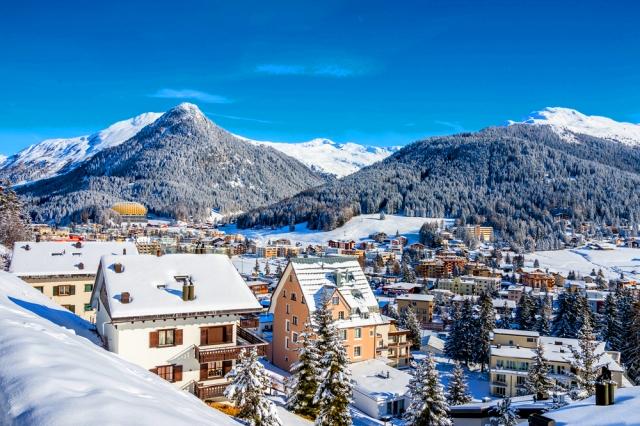 Skiing Resorts in Davos
The large resort of Davos is filled with great bars, hotels, and restaurants and has slopes for beginner, intermediate, and advanced skiers alike. It has accommodations and restaurants that appeal to both very wealthy vacation goers and other budget-minded holidaymakers. Great if you are looking for a fun party atmosphere with plenty to do.
---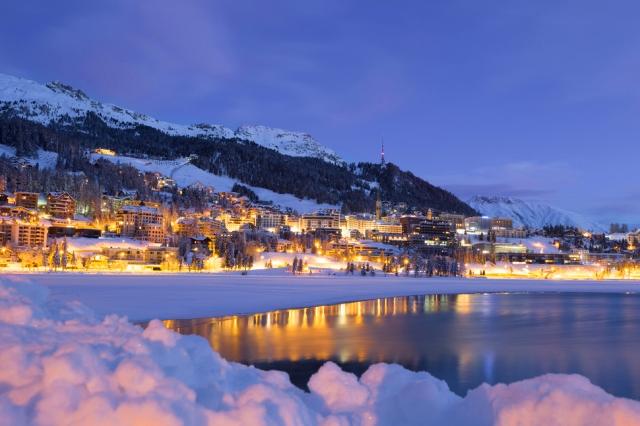 St. Moritz Ski Resorts
One of Switzerland's premier ski resorts, St. Moritz is probably more Austrian than it is French. Ancient buildings preserved from the town's medieval origins still remain, and a lot of the hotels have remnants of the architecture from this time. The slopes range from the very difficult, with slopes that are 11,155-feet above sea level, to adventurous off-piste routes, to starter slopes. The resort boasts dependable snowfall and offers up other sites, such as small nearby villages, to explore. Rent a car in St. Moritz and be the first to hit the slopes each morning.
---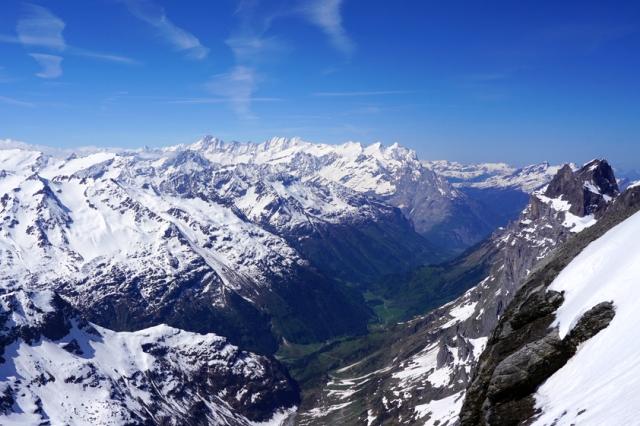 Ski the Mountains of Engelberg, Zurich
Literally meaning 'Angel Mountain,' Engelberg is home to a 12th century Benedictine monastery and many believe in the divinity of its slopes and go back to the resort year after year. Despite its popularity among the people that know about it, many are still unaware of the resort's off-piste credentials and excellent location, being just an hour-and-a-half from Zurich. Expect picturesque mountain scenery, impressive peaks, and gorgeous lakes; Engelberg is especially great if you are visiting Switzerland's capital city and want to try skiing in Zurich.
---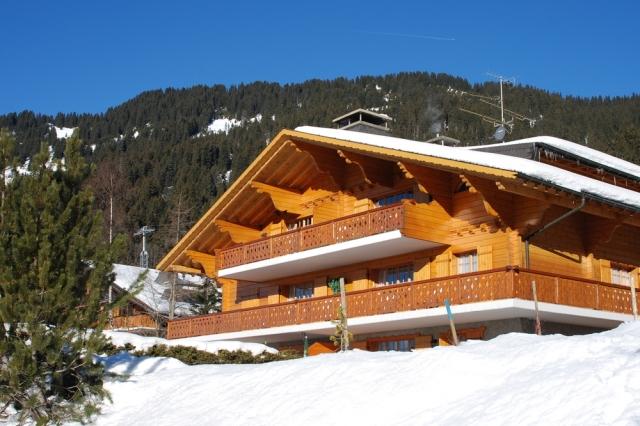 Get Away this Winter to Villars
Great for beginners, Villars has a number of gentle slopes for newbies to ski, a cog railway, and low-key atmosphere. If you want to sign up to a ski school there are a number of options in Villars, including British-run school New Generation, which has a great reputation for effective and fun lessons. Enjoy views across the Rhone valley and explore the quaint local town, with its high-street shops and cafes, and get to know the town's local residents.
---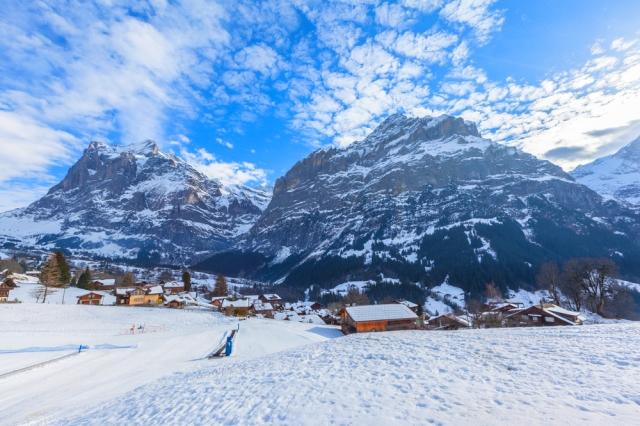 Murren Ski Mountains
The small car-free village of Murren is a great place to get away from it all. Stay in a snow-topped chalet or one of Murren's Victorian hotels with views of the peaks, all of which can be reached by mountain railway. The resort has exceptional slopes that range from intermediate to advanced. It also shares some slopes with Grindelwald, which have some great views from the top.
---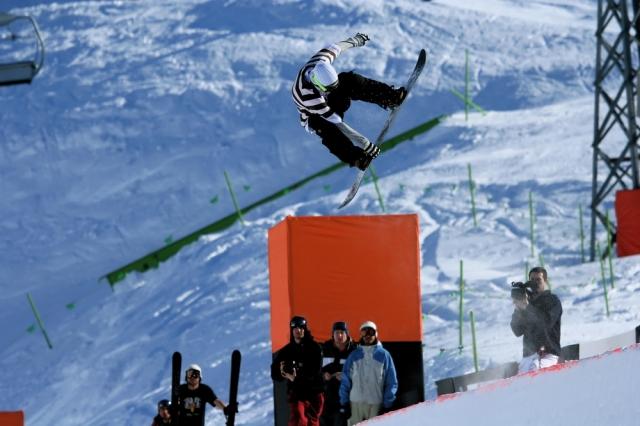 Train like an Olympian in Laax
Targeted at young people and snowboarders, Laax has four snowboarding parks, with rails and boxes, 15 kickers, and two halfpipes, one of which is the biggest in the Alps and is used for Olympic snowboarding training. It also has Europe's first indoor Freestyle Academy! Snow conditions can be variable due to the sunny orientation of the resort, so try to avoid the late season. Laax has a number of great places to stay, including lift base accommodation and locations in the backcountry of Falera and Laax Dorf.
---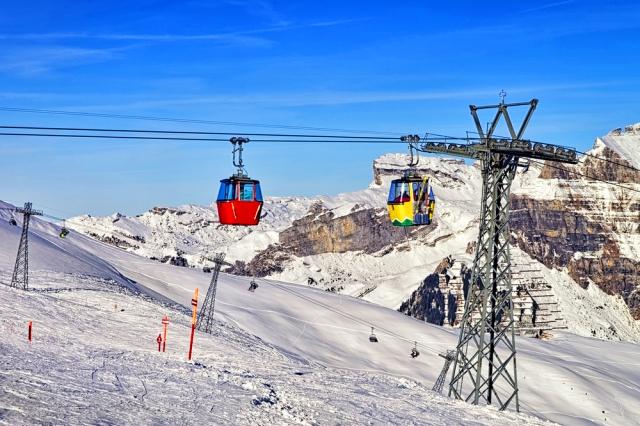 Great Deals on Skiing in Val d'Annivers
If it's value you are after, Val d'Annivers is second to none. Most hotels and ski slopes in Val d'Annivers cost a quarter of other resorts in Switzerland, and it is possible to spend a prolonged amount of time in this region. Two ski areas, Grimentz-Zinal and Luc-Chandolin have a number of excellent slopes and pistes and are two charmingly traditional villages with old-fashioned town centers that are well worth exploring.
---
Discover where to Ski Switzerland with the help of Auto Europe
Determining the best ski vacation destination in Switzerland can be a difficult undertaking, but thanks to Auto Europe incredible deals on SUV/4x4 rentals as well as top-notch hotel accommodations. Once you get there you will have no trouble at all, navigating the mountain passes as you cruise from one resort to the next in search of the perfect powder.
Save money on your:
Rental Car in Switzerland | Hotels in Switzerland