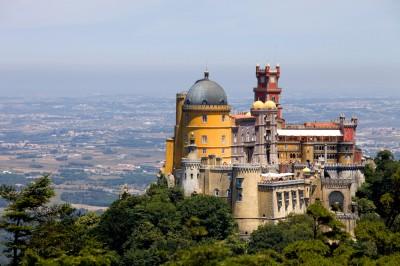 Witnessing Portugal's palaces and castles is like watching Romeo sing to Juliet; his soft spoken words to Juliet are your first steps towards this country's most extraordinary attractions. Throughout Portugal, the fascinating trail of endless sightseeing treasures is bound to arouse a higher appreciation for this country's diary of history. Without a doubt, jaunting to Portugal is an experience of a lifetime that's worth saving up for; after all, why come to the world's most beautiful sites for the days of the old with insufficient funds.
In order to gain the understanding as to why Portugal is a wonder that's considered a birth right for all people to see, you have to rent a car as soon as you touch down in Portugal. Luckily, one of the easiest and simplest tasks that has to be done is dealing with a car rental in Portugal. There are many car rental companies available, so coming across the perfect car won't be too hard or worrisome at all. A car rental in Portugal isn't required, considering that public transportation is available, but it's the most reliable way to explore the various mazes in every city and town.

The fact that most of Portugal's castles, palaces and sightseeing wonders are mainly in the towns and cities just goes to show that renting a car is indeed the best available option. Staying true to the sole purpose of jaunting to Portugal; all it takes is a slow pace drive through the streets of the cities to stare at the exterior of the many palaces and castles. Although this will surely be more than impressive enough, checking out the interior of these historic wonders is bound to surpass any previous thoughts of being satisfied. Another spectacular thing about visiting Portugal is that the interminable list of treasures are easy to enter. The fees to enter the castles and palaces are exceptionally fair totally free.
Without a doubt, a vacation spent in Portugal is most certainly going to be a memorable experience.