Car Rental Leeds, England
Leeds has earned a reputation as a nightlife hotspot. In fact, it was voted the best city for clubbing in all of the United Kingdom. Live music, dancing, posh clubs, bohemian pubs and discotheques fill the streets of downtown. Leeds is also known for its shops. With a rental car from Auto Europe you can visit the Victoria Quarter where you will find upscale shops by Louis Vuitton and Vivienne Westwood, or visit the Kirkgate Market, the largest indoor market in all of Europe.

Explore Leeds by Rental Car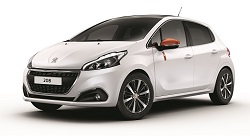 Nestled away in the county of Yorkshire is the small city of Leeds. Leeds is a focal city in northern England is one of the more underrated cities in all of the United Kingdom. Leeds lies in between London and Edinburgh, Scotland, and is easily accessed by car along the M1 motorway.

Millennium Square is a great place to start your Leeds vacation. Millennium Square is a central square and gathering place for concerts, markets, and simple sightseeing. St. Anne's Cathedral, Parish Church, Oxford Place Chapel, and the Town Hall are just some of many great pieces of architecture that are all in short driving distance from one another.

When you need a retreat from the city center of Leeds, Golden Acre Park offers a quaint day in the park where you can picnic, nap, and bicycle around. When in Leeds, you'll want to see the ruins of Cistercian monastery at the Kirkstall Abbey. The Kirkstall Abbey is located about 20 minutes (4-5 miles) from downtown Leeds.

A short 30 minute drive east of Leeds along the M1 motorway will take you towards Lotherton Hall. Lotherton Hall is a grand country home and estate you can visit, but also enjoy the surrounding outdoors. The northernmost part of Yorkshire offers breathtaking views of the most beautiful countryside in all of the United Kingdom. The Yorkshire Dales National Park is a great place if you want to experience the countryside of Yorkshire, and it's just an hour drive north of Leeds along the B6451 route. You can also drive along the A61 route for a drive completely full of gorgeous scenery. After all, the best way to see the historic county of northern England is by taking a trip into the countryside.

Leeds offers up a lot more than nightlife! Book your rental car today and see the sites. A drive to The Abbey House Museum gives visitors a glimpse at what life was like in Leeds during 1880. Walk down the recreated streets and see houses, shops and schools as they were. Love music? The Who recorded their famous Live at Leeds album at the University of Leeds. Many consider it to be the greatest live rock recording of all time. Drive by and check out the blue plaque commemorating the classic album outside the school. One of many blue plaques you will find throughout the city. With a rental car you will be able to travel outside of Leeds. Try a day trip to Todmorden, an absolutely gorgeous Victorian town. While you are there, stop at the market where you will find fresh foods, thrift items, and handmade goods. With so much to buy, you will be glad you brought your rental car along!

Rent a Car in Leeds with Auto Europe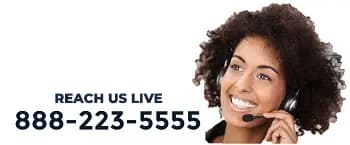 Call our toll free number today 888-233-5555, and book your rental car in Leeds with one of Auto Europe's helpful representatives. Our agents are standing by 24 hours a day, 7 days a week to take your call, or you can book online!
Popular Car Rental Locations in England