MasterCard Rental Car Insurance Coverage Explained
Does MasterCard Cover Car Rental Insurance?
Your MasterCard car rental insurance coverage will depend upon what type of credit card you have, what type of vehicle you are renting, and where you plan to rent it. MasterCard insurance, known as MasterRental, is offered in most European countries, but credit cards only provide coverage for a limited number of days and do not cover larger or more expensive vehicles. MasterCard is a trusted credit card that offers rental car insurance, but you'll have to be careful to make sure that you qualify for coverage so that you can travel without worry!
IMPORTANT: Terms vary by issuing bank and there are some restrictions that may apply depending on the specifics of your rental that could violate the policy under your MasterCard car rental insurance coverage. See the tips below to get a better idea of whether or not you'll qualify for coverage and always call your card provider directly for the most accurate information.
What type of rental car insurance does MasterCard provide?
All Auto Europe rates include liability coverage as standard and, so long as you qualify, your MasterRental insurance from MasterCard will cover damage/loss caused by collision or theft of the vehicle you are renting (CDW). In addition, MasterCard can reimburse you for extra fees like towing and loss of use, provided a fleet utilization log and proper documentation is presented.
Is MasterRental insurance coverage primary or secondary?
MasterRental insurance is secondary on the majority of cards with the exclusion of Diner's Club cards, meaning if you get in an accident with your rented vehicle it will affect your personally-owned vehicle's insurance (your primary insurance) premium. Diner's Club cards provide primary insurance for qualifying cars rented in Europe.
What do I need to do to use MasterRental insurance on my next rental?
In order to use your MasterCard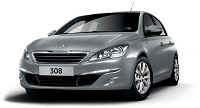 MasterRental insurance, you'll need to decline any other collision and theft coverage offered for your rental, pay your rate in full with your valid MasterCard, and rent the car under the same name printed on the credit card used. MasterRental does cover additional drivers, but only so long as they are properly authorized with the car rental company you book with.
Always bring official documentation from MasterCard with you when you pick up your rental to prove that you are properly covered and can decline the rental company's own insurances.
If I get into an accident, when and how do I submit my claim?
You must notify MasterCard that you will need to submit a claim within 30 days of the accident. All required documentation must be submitted within 100 days following the incident (180 days for Diner's Club cards).
If you opt to use your credit card insurance and decline CDW coverage offered by the rental company itself, you will be responsible for compiling and submitting the required documentation for submitting a claim to MasterCard in the event of an accident or theft, which will include:
Official MasterRental claim form
Receipt proving use of MasterCard to pay for rental
MasterCard statement showing the rental charges
Signed rental agreement
Copy of your driver's license
Notarized statement from your primary insurance
Official police report
Itemized repair bill from garage performing repairs
Copy of fleet utilization log from rental supplier
Any additional documentation requested by MasterCard
If you do not adhere to the stipulations in your MasterCard terms and conditions, you will void your contract with them and may no longer be eligible to receive coverage.
Will I have to pay any extra fees when I use MasterRental insurance?
The MasterCard rental car insurance will cover your collision damage waiver (CDW), towing fees, and any loss of use fees incurred so long as the rental company supplies a fleet log as proof of loss of use. MasterRental is provided to holders of applicable MasterCard credit cards for no additional fees so long as your rental does not violate the terms and conditions of your specific card's policy.
In the event of an accident you will be responsible to cover any deductibles or charges from the rental company up-front, to be later reimbursed by your credit card pending your adherence to their stipulations for coverage.
You may be able to save on your rental rate by declining CDW and using MasterRental insurance instead, but contract terms can vary greatly with insurances provided through credit cards and you will need to make sure you qualify according to your rental specifics. For the ultimate in hassle-free peace of mind, zero deductible car rental insurance is the only sure-fire way to ensure you have nothing to worry about when you drive your rental vehicle off the lot.
All general policy data was collected from respective processor's website as of February 2017. Please call your provider directly for the most accurate and up-to-date information. MasterCard® and Diner's Club International® are registered trademarks and are not sponsors of or affiliated with autoeurope.ca.