Car Rental the Netherlands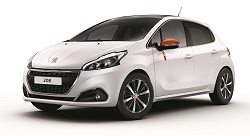 A rental car in the Netherlands is the best way to explore this beautiful country. Driving allows you to tour small towns off the beaten path during the day and dive into legendary Amsterdam later that night. If you are planning on traveling to Holland don't miss out on the charming scenery and local culture. A rental car invites spontaneity - allowing you to stop at your choice of museums, castles and exhibitions scattered throughout the country.
From the large port city of Rotterdam, NL, to the picturesque countryside, a car rental in the Netherlands is your license to explore and discover. Break free from the hustle and crowds of mass transportation and be your own tour guide - lingering at your favorite sites and destinations. Get lost in one of the numerous charming villages which bespeckle Northern Europe - investigating curious shops and lingering over traditional country cuisine for a quiet, romantic meal. With a Netherlands rental car you're free to chart your own course and set your own pace during the perfect European vacation.
Book with the Top Rental Car Companies in Netherlands
Compare prices from the top suppliers in Netherlands including Avis, Hertz, Thrifty, and more. No matter the company you use, your in the best hands with Auto Europe. Auto Europe has 24/7 customer service and lower prices than any of our competitors. Click below and learn about some of our best suppliers.
Where to Pick-Up a Rental Car in the Netherlands
Auto Europe offers competitive rental car rates at every major transportation terminal in Netherlands and many downtown office locations. Here are our most popular locations in the Netherlands where international travelers reserve their rental cars.
Why Rent a Car in the Netherlands with Auto Europe
Secure a rental car in the Netherlands online by using our efficient 3-step booking engine, or call us toll-free at 1-888-223-5555 to speak with one of our award-winning car rental specialists about pricing and availability. Our representatives are standing by 24/7 to answer any questions you may have about renting a car in the Netherlands.
Whether you're considering a luxury car rental, or a budget-friendly manual rental car in the Netherlands, Auto Europe has the options, experience, and rock-bottom rates to ensure you enjoy a great deal on a fantastic rental car. We look forward to enhancing your upcoming trip with reliable transportation and friendly service!
Travel Inspiration for your Next Trip to the Netherlands
Auto Europe has been helping travelers find affordable rental cars in Netherlands for decades. As a trusted travel partner, we love sharing ideas to help you build your upcoming travel itinerary. We've developed road trips highlighting some of the most sought after attractions in Netherlands, as well as published a number of unique posts focusing on informing travelers on all there is to see and experience during your time abroad. Whether its your first time or tenth time, review the links below and let us inspire you to make the most of your visit to this beautiful country.
| Road Trip Planners | Travel Inspiration |
| --- | --- |
| | |
---
Popular Questions About Renting a Car in Netherlands
How Old Do You Need to Be to Rent a Car in the Netherlands?
To rent a vehicle in the Netherlands through Auto Europe you need to be at least 19 years old, however in some cases a minimum age of 23 may apply. You are also required to have your driver's license for a minimum of 1 year with most of the suppliers that we work with, but some may require you to have your license for 2 or 3 years in order to rent certain vehicle categories.
Can I Drive My Rental Car into Other Countries?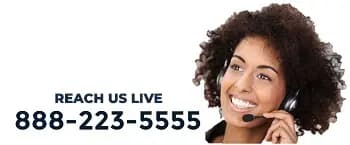 Auto Europe would like to make sure that you are fully aware of any restrictions that may apply to your car rental. If you are intending to rent a luxury vehicle, large van or automatic rental car, there may be travel restrictions due to insurance regulations on those particular categories. Due to our excellent relationship with our car rental suppliers has allowed for us to create a special program that will allow travel into Eastern European countries.
Restricted Countries
Rentals originating in the Netherlands are prohibited from traveling into the following countries without advanced approval from Auto Europe: Africa (Morocco, Tunisia, Algeria etc) Albania, Bosnia, Belarus, Bulgaria, Czech Republic, Croatia, Estonia, Greece, Hungary, Latvia, Lithuania, Macedonia, Moldova, Montenegro, Poland, Romania, Russia, Serbia, Slovenia, Slovakia, Turkey and the Ukraine.
NOTE: With advanced notice Auto Europe can possibly arrange travel into most or all of the countries listed above with specific vehicle categories. Additional fees may apply.
Are one way rentals possible in the Netherlands?
International one-way rentals are available from the Netherlands for an additional fee. Domestic one-ways are also offered with most being free of charge. Not all vehicles are allowed and minimum rental lengths may apply.
Find out more questions and answers about renting a car in the Netherlands with Auto Europe today!
---
Additional Vehicle Rental Options in the Netherlands
Believe in Auto Europe to help you find the perfect Netherlands car rental at a cost that can not be beat. Not only do we ensure the lowest prices on car rentals in Netherlands, Auto Europe has great rates on short term leases, vans, chauffeurs, and luxury cars as well! Regardless of what your transportation demands are, we've got a great rate for you.
Rent a Luxury Car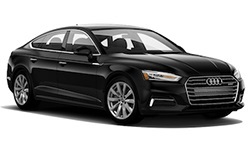 Luxury Car Rentals
Tour the streets of the Netherlands in a luxury rental car
LUXURY CAR RENTALS
Rent a Van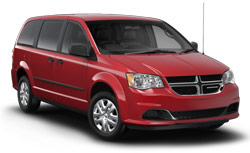 Van Rentals
Check out our rates on spacious van rentals in the Netherlands
VAN RENTALS
Rent a Motorhome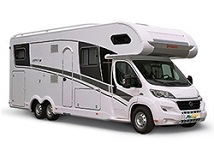 Motorhome Rentals
Seek adventure with a motorhome rental in the Netherlands
MOTORHOME RENTALS