Car Rental in Macedonia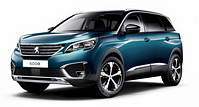 With a car rental in Macedonia, or as it is known, the Republic of Macedonia, explore the beauty of the Balkans at your leisure. Start your trip in the bustling capital of
Skopje
to enjoy some of the countries best cuisine and shopping. A majority of tourist attractions are found in Western Macedonia but head to Eastern Macedonia in your rental car to bask in the pure beauty of the natural wonders. During your travels, you'll come across small towns that offer open markets where you can shop for everything from fresh fruit to luxury goods. At Auto Europe, we have convenient pickup locations, including the
Skopje Airport
, and we offer affordable rental services in various cities in Macedonia including Ohrid, Skopje and Tetovo. Check out our rates to find a great deal from your choice of
popular rental car providers
!
Rental Cars in Macedonia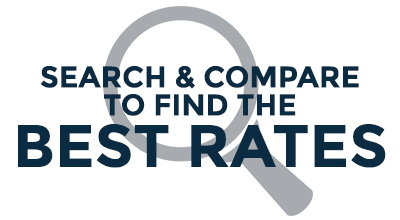 Macedonia (also known as the Former Yugoslav Republic of Macedonia) is a mountainous country full of basins and valleys. It is divided into three regions which are Povardarie, Western Macedonia and Eastern Macedonia. By renting a car in Macedonia, you will be able to explore all of these regions and see its beautiful tourist attractions at your own time and pace. This country's cities offer various things to explore for many types of people. Skopje, its capital city, has many historic landmarks and a lot of cultural sites which will deeply satisfy your interests. Macedonia has many undiscovered parts which will be ideal for adventurers who want to experience nature up close and visit mountains, lakes and rivers. By acquiring a Macedonia car rental, you will be able to access numerous destinations in this country and will be free of the hassles of public transportation.

See it All with a Macedonia Car Rental
The Republic of Macedonia has rich historical ruins and idyllic villages in which traditions are kept strongly, unchanged for hundreds of years. There is a mixture of ethnic heritage in this country and this offers various architectural designs and ethnic lineage.
One can do many things when traveling to this side of the world. One of the most prestigious winter events in Eastern Europe, the Taksirat Festival is celebrated in a grand fashion here. There are also lots of things to buy in Macedonia as it is full of markets that offer various products which will serve as mementos of your Macedonian tour. Skopje, Tetovo, Ohrid and Bitola possess numerous bazaars which sell many things from fashion accessories to various food and beverages. The leisure of traveling to various destinations across Macedonia at your own pace and going to places as you see fit are just few of the benefits when you rent a car in Macedonia.

Rent a Car in Macedonia with Auto Europe
Call 1-888-223-5555 to speak with an agent about renting a car in Macedonia, or book your vehicle online with our secure 3-step search engine above. With over 60 years of industry experience, we look forward to helping you with car rental tips and tricks or whatever else you may need for your car rental in Macedonia.