Rental Car at Skopje Airport - TAV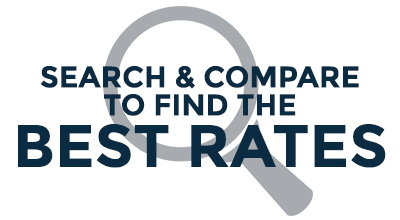 Auto Europe provides rental car at Skopje Airport for all travelers. Although public transportation is available, it usually fails to provide the same freedom as having your own vehicle available. The TAV Airport is located in the Republic of Macedonia in the city of Petrovec. The airport is located 11 miles from Skopje, which is the capital. This airport is one of two international airports in the area. The second airport, Orchid Airport, is not as busy as Skopje, and more people prefer to use TAV because of amenities. Flights first began at TAV in 1929. Several different airlines provide flights from the airport. The TAV Airport, called the 'Alexander the Great' Airport, has a restaurant, café, WiFii and a business lounge available for passengers. Whether you need a traditional car rental in Macedonia, or are looking to get behind the wheel of a luxury car, rely on Auto Europe to help you find the guaranteed best rate.
Picking Up a Car Rental at Skopje Airport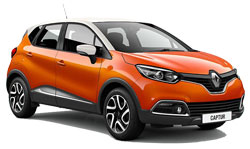 Picking up a car rental at Skopje Airport from Auto Europe ensures that you get the lowest prices on your choice of rentals, even if you are interested in a sports car rental. There are a number of fun attractions for all ages in the capital city, and you don't have to miss a thing with a rental car in Skopje at your disposal. For those who enjoy outdoor activities, Skopje offers both water and hiking activities. Be sure that you visit Lake Matka, where you can enjoy kayaking, gorges, underwater caves, and more. Also make your way to Mountain of Vodno, where you can enjoy a fantastic hike. Several religious facilities can be found within the area. Two that you will want to add to your itinerary include the Church of St. Panteleimon and the Holy Savior Church. These two sites have lots of history and attractions inside. Several monuments are also worth a look while you are in Skopje. This includes the Millennium Cross, the Holocaust Memorial Center and The Stone Bridge. Family fun is abound with your trip to the Skopje Zoo. This fascinating zoo is fun for all ages, with approximately 500 animals from 100 different species on display for all to view. The zoo has 30-acres, and was established in 1926.

Hotels Near Skopje Airport
Auto Europe provides rental car at Skopje Airport, but airport transfer service is also available to get you to your hotel. Many different hotels can help make your stay phenomenal. Top hotel choices include Best Western Hotel Turist, a three-star hotel; Hotel Mramor, also a three-star hotel; Hotel Victoria; Jadran Hotel, each a three-star hotel, and many others. Whether you are in search of a luxurious hotel or prefer something more affordable, you will be delighted with the array of hotel finds in the area to accommodate your needs.

Skopje Airport Contact Information
Getting in touch with staff at Skopje Airport is simple. You can reach staff by dialing +389 (0) 2 3148 333. Auto Europe is also easy to reach. Call toll-free, 1-888-223-5555 to book your rental car at Skopje Airport or for long term car rental information. Skopje is located 95 miles from Tirana and 200 miles from Belgrade.