Car Rental Latvia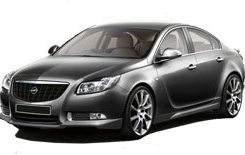 Breathe in the fresh air of the Latvian countryside with a car rental in Latvia from Auto Europe. Many parks offer guided tours of the forests here, which allow you to pick a variety of edible mushrooms and berries. Most of the surrounding towns are historic, creating a picturesque image of old world charm. If you are looking for a little more excitement,
rent a car in Riga
, Latvia's bustling capital. While Riga is beautiful and preserves much of its country's history, it serves as hub for nightlife where casual pubs and trendy clubs take over Old Town after dark. When the sun comes up, visitors will enjoy Old Town's shopping and Latvia's blend of Russian and Polish cuisine. At Auto Europe, we offer various pick up locations in major cities including Leipaja, Riga and Ventspils, so you can find a deal that works with your individual itinerary!
Rental Cars in Latvia
Experience an adventure of a lifetime and explore this Baltic country along the coast. With large forests covering almost half of Latvia, it offers a great wildlife experience if you are one of those that seek the thrill of the jungle. The various delicacies available in Latvia are definitely a must-try. With a rental car in Latvia, you will be able to enjoy it all in the comfort and convenience of your own vehicle!
Visit the bustling City of Riga, the country's capital, and check out the various beautiful beaches along this coastal country. With more than 800 years of history carried on its belt, the capital city of Riga has a rich culture to be proud of. You can experience all of these things if you rent a car in Latvia. You can move to destinations quickly and manage your time at your own pace. Visit Jurmala, the pearl of Latvia, and enjoy its amazing resorts along the Baltic coast. They hold the largest resort towns in all of the Baltics. The fine white sands of long-stretching beaches found here blows a fresh sea breeze which will definitely soothe you in the mornings. Travel to many destinations all over this country with a Latvia car rental.

Experience More with a Latvia Car Rental
There are many things to do when in Latvia. You can appreciate the magnificent architecture in the historic city of Riga. When you rent a car in Latvia, you will be able to travel across its beautiful natural parks and various nature preserves like the Gauja National Park located along the valley in the River Gauja. In winter, various snow activities can be enjoyed such as snowboarding, downhill skiing and cross country skiing. All of these are very accessible through the use of a car rental in Latvia.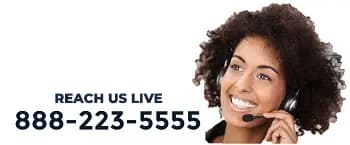 Rent a Car in Latvia with Auto Europe
Book a rental car in Latvia with Auto Europe online, or call 1-888-223-5555 to speak with an agent about any questions you may have. We'll be glad to help with car rental tips and whatever else you may need to reserve your car rental in Latvia!