Car Rentals in Serbia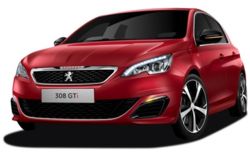 Beautiful and scenic Serbia has gained a reputation for its fresh air, mineral water springs, and relaxing spas. Plan a peaceful get away with the help of a
Serbia rental car
from Auto Europe. Many of Serbia's most popular wellness retreats are located in the rolling hills of the countryside, surrounded by lush forests and green valleys.
With a rental car in Serbia, you can experience all of this historic nation's natural wonders. Visitors flock to Davolja Varos, a unique formation, millions of years old, which are the result of volcanic activity. You won't have to choose between rural beauty and bustling cities when you book a car rental in Serbia. You can see it all! Browse our
car rental classes
,
luxury rental car options
, and select the ideal vehicle for your trip.
Explore Serbia by Rental Car
Explore the Roman Emperor's Trail with a rental car from Auto Europe. The trail includes the birthplaces of over 17 Emperors from Rome. The most popular stop on this trip is at Gamzigrad, home to the remains of an ancient Roman complex knows as Felix Romuliana. A journey through Serbia in your rental car will reveal a plethora of ruins, monuments and building from various cultures that thrived throughout Serbia's history. Beautiful monasteries built in the middle ages and the crumbling ruins of temples built by the early Pagans can be found all over the country. Book a rental car and you won't have to miss out on any of them!
Pick up your Serbia car rental in Belgrade - the capital city is the largest in all of the Republic of Serbia. Traveling in Belgrade is the best place to get a feel for the country and jump-start your Serbian holiday.

Belgrade is one of the finest cities in the entire Balkan region. It's an old city that has been ruled by a number of infamous dynasties, including the Celtics, Romans, Bulgarians, and the Ottoman Turks. To this day this gem of a city still connects eastern and western Europe, and is comprised of a history and culture that is just waiting for travelers to discover. Belgrade is full of palaces, squares, government buildings, churches and monasteries that are fine examples of architecture. Visiting the Belgrade Fortress, Church of Saint Sava, and Avala Tower are just some of many architectural landmarks that make up this beautiful city.

When in Belgrade, visit the small river island of Ada Ciganlija and enjoy the beaches and atmosphere for picnicking and frolicking in the sunshine. It's only 10 minutes from the city center by car.

While Belgrade is fascinating and should be experienced over the course of a few days, traveling through the rest of Serbia is also a must if you are looking to experience and learn more about this off-the-beaten-path country. The A1 route from Belgrade will take you down into the southeastern part of the country towards the small cities of Leskovac, Nis, and Vranje. Spending time in these cities will give you an authentic feel of Serbian life that's outside of the Belgrade experience.

Just an hour away from Belgrade going north along the A1 route is the northern Serbian town of Novi Sad. Novi Sad sits on the Danube River, and is comprised of beautiful buildings, churches, and squares. It's one of the most popular destinations for travelers who rent a car in Serbia ... not only is it beautiful, but you'll be treated to stunning views while driving to Novi Sad.

Rent a Car in Serbia with Auto Europe
Book your Serbia rental car online or call our toll free number today 888-223-5555. Auto Europe has representatives available 24 hours a day, 7 days a week for your convenience. We are proud to offer the best rates in the industry, and if you find a better rate anywhere, we will match it! Book your vehicle with Auto Europe and prepare to explore Serbia by rental car today!