Best Road Trips in the Netherlands
Get inspired to travel, and craft your ultimate vacation plans when you discover some of the most scenic drives in all of Europe with Auto Europe's Netherlands Road Trip Planner and Guide. Bask in the vibrance and warmth of sun-soaked tulip fields as you drive past endless windmills in Holland's countryside, embark on an exciting day trip from Amsterdam, and explore famous Dutch cities like the Hague and Gouda on our recommended driving tours of the Netherlands. Plan your next vacation with a rental car in the Netherlands from Auto Europe.


Our Favorite Drives in the Netherlands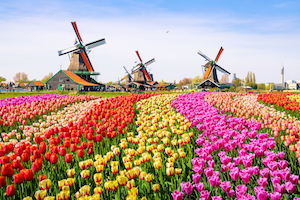 The tulip fields of the Netherlands are world-renowned and this route allows you to drive to and enjoy the best tulip fields and gardens in Holland.
Read Now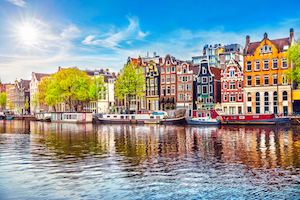 There's so much to explore beyond the city limits! Get inspired with this list of the best short trips you can take from the city of Amsterdam by car.
Read Now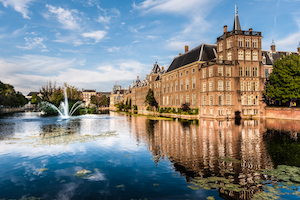 Searching for the best places to visit in the Netherlands? This drive itinerary takes you on a round-trip adventure to 7 cities other than Amsterdam.
Read Now