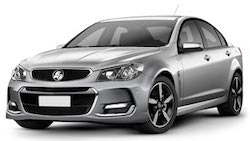 Ornate pattern, sentimental beauty and vivid color; some may consider the portfolio of Vincent Willem van Gogh to be among the greatest works of post-Impressionism. Born in 1853 in Groot-Zundert, Netherlands and raised in a religious upper-middle-class, he is also one of history's most prime examples of post-mortem success. Although he barely made a living as an artist throughout his challenging life, today many of his best works can be viewed at various national museums with a Netherlands car rental available through the Auto Europe booking engine!

Particularly fond of textural landscapes, serene still lives and brooding portraits both of himself and others, little did van Gogh realize that he would someday become one of the most influential minds of Western Art. In just one decade, he crafted over 2,000 works such as The Starry Night, Sunflowers, Wheatfield with Crows and others full of unapologetic brushstrokes and scenic renderings.
As the colorful myriad of tulips begin to blossom and the North Sea gets a tad bit warmer, perhaps you are currently thinking about renting a car in the Netherlands for your next trip abroad. While passing through many of the cities and landscapes that inspired van Gogh, the following guide will inform readers about the top Dutch museums to admire his acclaimed paintings! Not only would a Schiphol Airport or Amsterdam Central Station car rental help you avoid rather expensive and crowded public transportation in the Netherlands but also allow you to easily hop from one Dutch city to another!
Van Gogh Museum in Amsterdam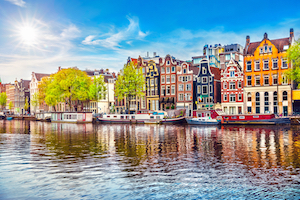 To see the bulk of van Gogh's most renowned work, the first place on your travel itinerary should obviously be the van Gogh Museum with your Amsterdam car rental. Welcoming over 2.3 million visitors in 2017, this prestigious museum is one of the most frequented not only in the Netherlands but the world. In total, this is where over 200 oil paintings, 400 drawings, and 700 letters from van Gogh reside. A few of these include The Yellow House and The Potato Eaters. More recently, the institution even launched a "Meet Vincent van Gogh Experience" that is an immersive 3D audio-visual exhibition showcasing his life and most famous pieces.
Kröller-Müller Museum at the Veluwe

Located in the quaint village of Otterlo, the Kröller-Müller Museum stores the second-largest collection of van Gogh paintings after his namesake in Amsterdam. Just a half-hour ride in your Arnhem car rental, this "museum-home" located within the Hoge Veluwe National Park is where the wealthy Helene Kröller-Müller decided to display over 11,500 of her most beloved art possessions in 1938. As of today, this is the largest private collection of van Gogh paintings in the world, excluding those belonging to his family. Back in 2015, it hosted over 380,000 visitors and art enthusiasts coming from all corners of the world.
Kunstmuseum in The Hague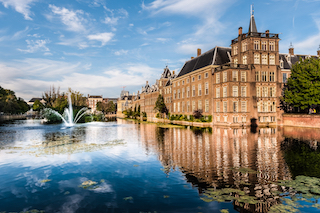 While van Gogh attempted to join the clergy like his father, not to mention dabbling in the art dealership world, in the end he ended up spending a large chunk of time in The Hague. Known as "Den Haag" in Dutch, this is where he developed his signature art techniques under the guidance of "The Hague School" of artists. Inspired by French art circles, this group of creative minds gained notoriety for portraying the everyday lives of local laborers and fishermen, not to mention nurturing van Gogh to solidify his realistic style. By visiting the Kunstmuseum with your Hague car rental, you can see paintings such as Flowering Garden with Path and Field with Poppies.
Museum Boijmans van Beuningen in Rotterdam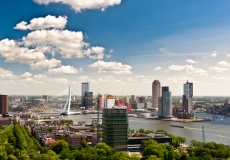 A variety of van Gogh's still lives and portraits are on display at the Boijmans van Beuningen Museum, which is definitely a must-see with your Rotterdam car rental or short-term car lease from the Rotterdam/Hague Airport. Compared to the other museums, this is where you will find an impressive collection of portraits that van Gogh did of the Roulin Family consisting of Joseph Roulin, his wife Augustine and their three children. At the time, van Gogh couldn't afford to hire a model, so the family agreed to volunteer their time as subjects. During van Gogh's lifetime, he also had an affinity for France, hence the many French landscapes that are also part of exhibition at the facility.
Book your Netherlands car rental with Auto Europe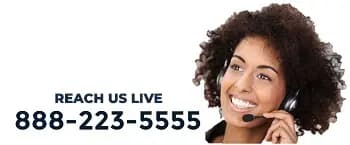 Between the lively club scene, strolls along leafy canals and laid back atmosphere found throughout the Netherlands, it's safe to say that this small country is proud of its artistic heritage. All the while, it's one of the most popular travel destinations in Europe, especially when it comes to car rentals. Through the Auto Europe booking engine, not only will you have immediate access to the guaranteed lowest rates and diverse models, but also 15 locations in Netherlands to pick-up or drop-off your car rental! Whether you'd like to rent a car from the Eindhoven Airport or book a luxury car in Haarlem or maybe road trip over to Belgium, let us be of assistance!
Truth be told, sometimes international car rentals can be unnecessarily convoluted, but not with Auto Europe! What distinguishes us is our 24/7 customer service center to dispel any questions or concerns about international car rentals or applying for your International Driver's Permit! Our specialists can also lend a hand with hotel reservations among other travel essentials. Be sure to check out some of the other popular museums in the Netherlands such as the Rijkmuseum, the Rembrandt House Museum, Stedelijk Museum, as well as the Anne Frank Museum!
Plan a Road Trip Across the Netherlands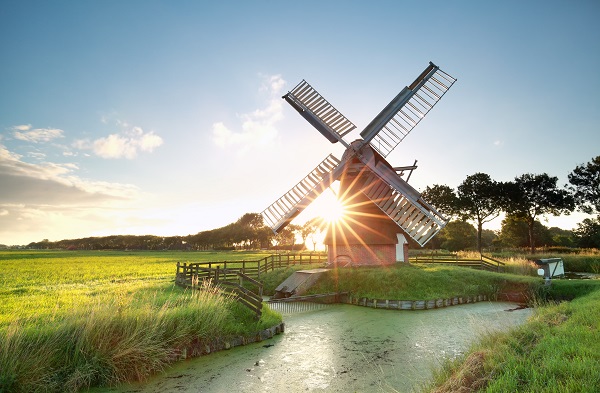 Get inspired and discover some of the most beautiful drives in Europe with our Netherlands Road Trip Planner & Guide. Whether you want to tour the most beautiful Tulip fields in the world in Spring or enjoy some of the most stunning windmills on a day trip from Amsterdam, the itineraries included in our Netherlands road trip guide are sure to provide an option to suit your travel style and schedule.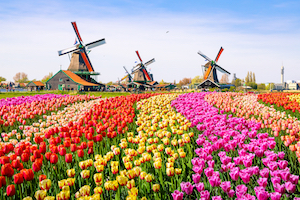 Colorful and fragrant, the tulip fields of the Netherlands are world-renowned and easily seen with a car rental! From the comfort of your own seat, this route allows you to drive to and enjoy the most gorgeous tulip fields and gardens in Holland.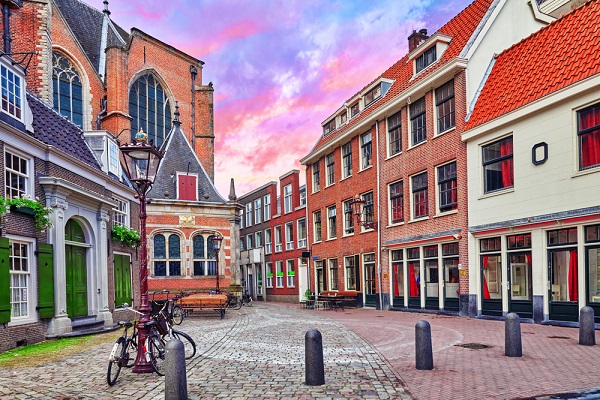 Although the city of Amsterdam is a practical work of art, there's so much to explore beyond the city limits! Escape the hustle and bustle of the tourist sectors and get inspired with this list of short trips outside of Amsterdam accessible by car rental.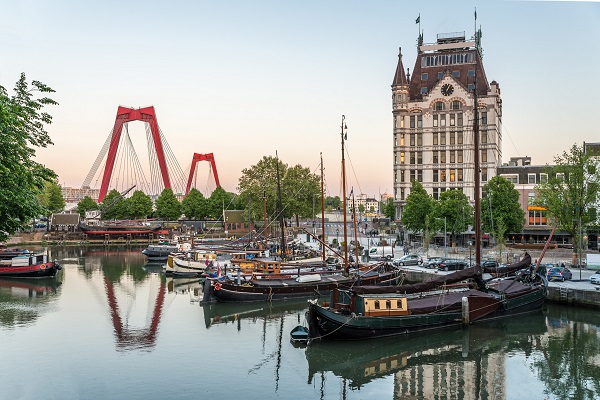 Are you searching for the best places to visit in the Netherlands? This drive itinerary takes you on a round-trip adventure to seven popular and interesting cities other than Amsterdam.