You're tired. You can't remember the last time you were able to fully recharge. It's overcast outside and there's a pile of dirty dishes waiting for you at home. You catch yourself in daydreams about rolling hillsides, golden sunlight and gourmet dinners. You long for the chance to reconnect with the people who matter most.
Good news: there's a cure. You need a wine country getaway.
Most of us don't require an excuse to dream about a trip to Tuscany, Napa Valley or the Burgundy region in France, but just in case you need an extra push here are 5 reasons you should stop what you're doing, pick up your phone and start planning your wine country getaway today:
---
Renewal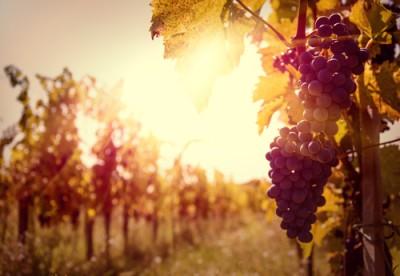 A drive through pristine vineyards awakens something deep within us. As we pilot our car past row after row of meticulously cultivated vines we find ourselves renewed and replenished - as if the rich nutrients each vine pulls from the soil are also being drawn, somehow, into us; our weary bodies offered what is needed to repair, rehabilitate and grow.
Perhaps this stems from the longstanding relationship which exists between
vitis vinifera
- the grapevine - and mankind. It's a union which traces its roots back to the neolithic period: wine nurturing us through its use as disinfectant, as pain reliever and as a means of water purification. Wine has sustained monks through lonely months of prayer and it fueled the armies of Caesar's Roman Empire.
So it's only natural for the modern traveler to seek out these idyllic, sun-soaked pockets of the world where the ancient practice of cultivation remains a daily ritual: nourishing the soul of those who visit and inviting each of us to renew our connection with a vital (and delicious) part of our history.
Reconnecting
Not only does a wine country getaway invite us to reconnect with a part of our history, it also allows us to connect with one another. Whether you're traveling with your spouse, partner, fiance or a group of close friends, each vineyard you visit together offers an opportunity to strengthen your relationship, urging you to forge new and lasting bonds.
A wine tasting at a world-renowned vineyard is an unparalleled sensory experience. Everyone in attendance will share rich, flavorful wines and you'll be invited to describe the bouquet and balance of each glass. Drinking wine together will inspire you to look for common ground with your loved ones as you identify and discuss the unique flavors in each varietal. This experience will teach you things about yourself and about your significant other; rekindling that sense of exploration and discovery that needs to be refreshed in every relationship from time to time.
Romance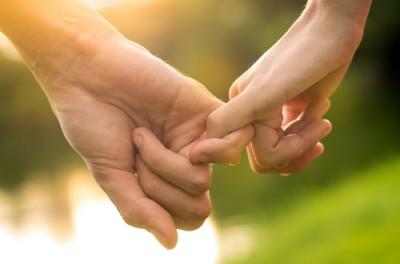 The sunlight, the fine food, the delicious wine ... is it any wonder that a wine country getaway is one of the most romantic ways to escape? Regardless of how long you and your special someone have been together or how tired you might have felt before boarding the plane, everything will look a little brighter and a lot more romantic once you arrive.
A trip to wine country will awaken your sense of taste, touch and smell, and as your body awakens so, too, will your romantic sensibilities.
Small gestures like holding hands and necessary kindnesses like opening the door for your partner come a little easier and take on more meaning against the backdrop of rolling, sun-drenched vineyards. Tucked away from the responsibilities of home, there's no pressure to plan events or stick to an itinerary. A trip to wine country allows you and your partner to slow down and take each day - each moment - as it comes.
Rhythms
We're conditioned to adhere to a weekly schedule - rising early each day and working diligently until it's time to return home. Swept up in this accelerated tempo it's easy to forget that there are longer arcs and patterns which our ancestors religiously adhered to.
A trip to wine country reminds us of the natural, slower rhythms so many of us ignore during our hustle to make ends meet. Surrounded by vineyards, mindful of the committed souls that attend them from bud-burst to year's-end pruning, we are reminded that some of the best things in life take time to develop.
At the end of your trip this new awareness will linger, reminding you that the things worth treasuring require patience and attention. This fresh perspective will provide a valuable sense of balance as you return to your daily routine.
Recollection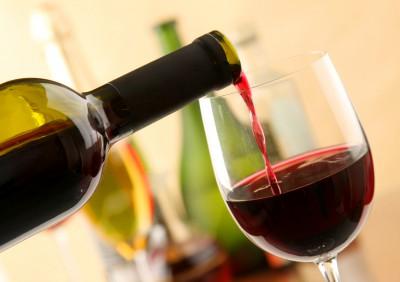 You'll make memories on any trip, but a wine country getaway offers travelers a unique and enduring relationship with the region, the vines and the vineyards you visit.
Try this: during your trip purchase a bottle of wine from each of your favorite vineyards and be disciplined when you return home, tucking these bottles away for at least a year before enjoying them. This patience will be rewarded when you pop the cork. Each bottle will re-ignite your senses, transporting you to the moment you tasted that wine for the first time with your friends or loved one.
If the goal of any trip is to make lasting memories, a trip to wine country is special in that it will introduce you to an acute, all-encompassing brand of recollection. Each time you enjoy a bottle of wine from a vineyard you've visited you'll treat yourself to a flood of happy memories sure to buoy your spirit until your next travel adventure.
We'd like to hear why you want to escape to wine country. Take a moment to comment or connect with us via
Twitter
to let us know where you'd love to go for your dream vacation.
If this article has inspired you to start planning your wine country getaway you can call Auto Europe toll-free at 1-888-223-5555 and a member of our award-winning customer service team will be happy to offer a free quote or help you start planning your trip.