Summer is the perfect time to
plan a road trip
, and while many travelers dread the thought of being stuck in a rental car for an extended amount of time, with the help of some creative planning, travelers are able to turn what might otherwise be a dull and boring drive into the sight-seeing adventure of a lifetime! Here's a look at six of our favorite summer drives in Europe.
---
Amalfi Coast, Italy
Extending along the southern tip of
Italy's Sorrentine Peninsula
is the glamorous Amalfi Coast. Extending for roughly 25 miles and harboring some of the country's most impressive views, it's no secret that this stretch of roadway is one of the world's most legendary drives. Beginning in Salerno and passing through terraced coastal villages, drivers will find tunnels carved directly through the cliffs, alongside quaint villas clinging precariously to the unforgiving slopes, allowing for daring drivers to peer down to the sparkling sea below.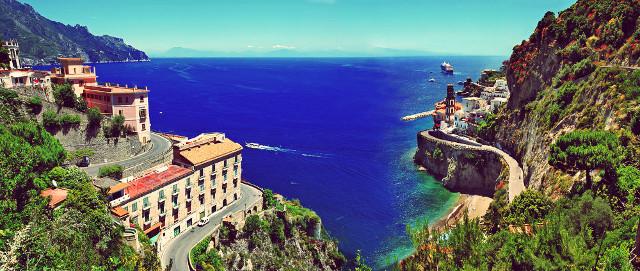 ---
Atlantic Road, Norway
When it comes to dramatic scenery, the Atlantic Road in
Norway's Western Fjords
goes practically unrivaled, as it presents drivers with a zigzagging configuration of seven bridges that link the tiny islands dotting the Norwegian coastline. Summer is the premier season to drive along the Atlantic Road, providing unique opportunities to see seals and other forms of marine life, free from the possible dangers of raging autumn storms.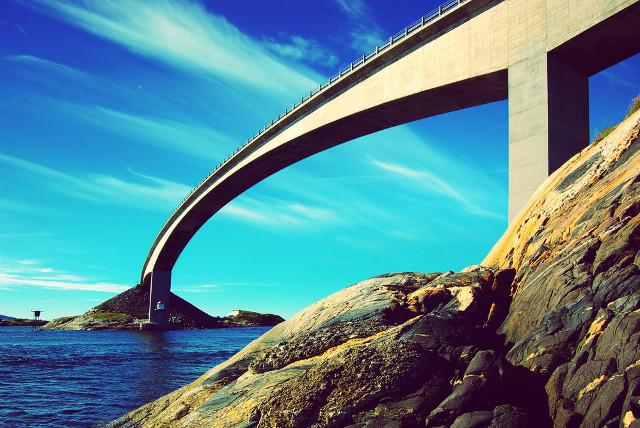 ---
Catalonia, Spain
Surrealist heavy-hitter Salvador Dali was greatly influenced by the dreamlike landscapes of the Catalonia
region of Spain
, and travelers won't have to drive along the area's narrow coastal roads for long to discover why. Witness sloping hills rising from the water like ancient sea creatures, see twisted masses of rock carved from the crashing waves below, and then see whitewashed houses complimented by brightly colored fishing boats moored out front. Bordering France and Andorra to the north along with the Pyrenees and the Mediterranean to the east, Valencia to the south and Aragon to the west, Catalonia offers up a truly unique color palate.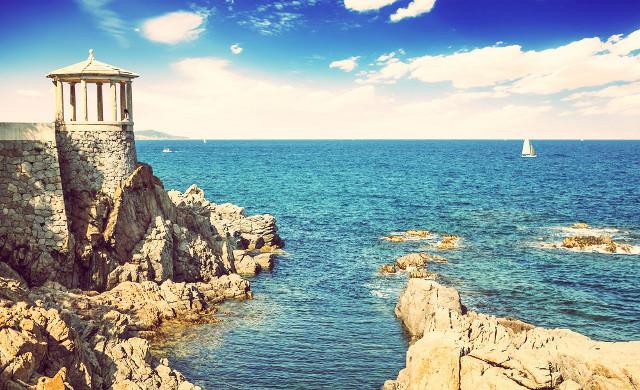 ---
Great Alpine Road, France
Summer scenery along the Great Alpine Road in
France
includes snow-capped peaks and glimmering lakes, all accented by steep cliffs and narrow, winding turns. This 425-mile stretch of roadway takes drivers on a journey from Lake Geneva all the way to the Mediterranean, and boasts some of the tallest mountain passes in Europe. In the summer, the Great Alpine Road allows travelers to appreciate the diversity of the landscapes, an intriguing mixture of trendy towns with tree-lined boulevards and secluded sections of roadway boasting mountain peaks still shimmering with snow. A road trip along Route des Grandes Alpes should be on every adventure traveler's must-see list, but due to the extreme nature of the bends and curves, extra caution should be exhibited. Another incredible drive in France is the Cote d'Azur, a locale we dedicated an entire blog post to.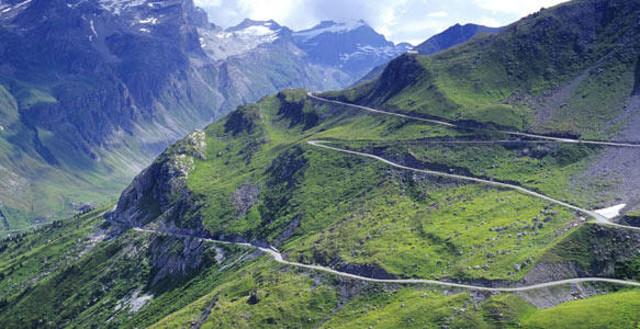 ---
Estoril Coast, Portugal
Venture just
north of Lisbon
to
Sintra, Portugal
to drive along a spectacular stretch Atlantic Coast, outfitted with rugged cliffs, crashing waves and practically empty expanses of sandy beach. Stop in Cascais to watch fishermen sell their daily catch along the quayside. Later in the day, make a stop at the Museum of Cascais for a closer look at the traditions and cosmopolitan spirit of the region. Once you've had your fill of history and culture, hop back in your rental car and move on to Cabo da Roca, where you'll find the westernmost point of the European mainland, as well as Boca de Inferno, or the Mouth of Hell.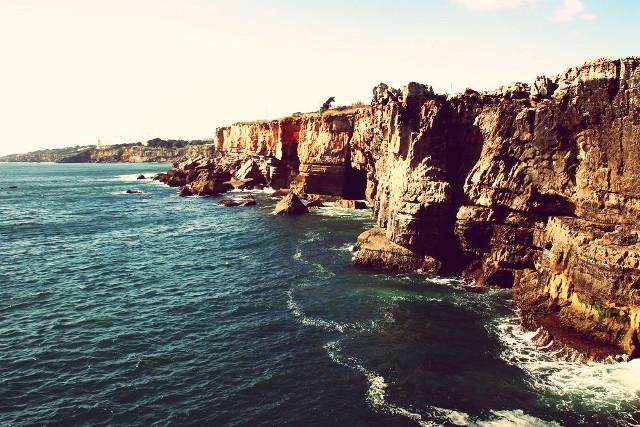 ---
Tatra Mountains, Poland
Pick up your
Poland car rental
in the
city of Krakow
and drive two hours south to reach the Polish Tatras, a stunning mountain range that despite its draw as a major tourist attraction, has managed to maintain its pristine and untouched atmosphere. Dramatic vistas, lush vegetation, emerald lakes and cascading waterfalls are waiting for you in the Tatras. Located along the border of Poland and Slovakia, the Tatra Mountains are considered to be the highest and most picturesque section of the Western Carpathians. On your way to the mountains from Krakow, be sure to pencil in a visit to the Wieliczka Salt Mine, which is a UNESCO World Heritage Center, comprised of an intricate world of underground lakes and sculptures carved completely out of salt.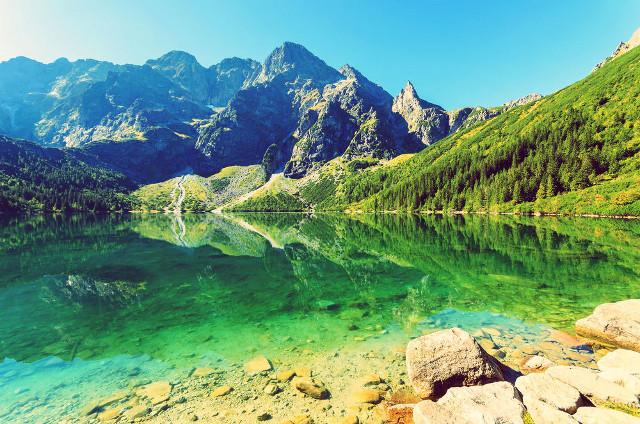 ---
Find the Best Rate on Your Next Car Rental with Auto Europe
One of the sad truths associated with any vacation is that you're not going to be able to simply snap your fingers and be at your destination. Embrace this fact and watch as an entirely new world of travel possibilities opens up before your eyes when you let the open road be your guide. Kick back, relax and enjoy the scenery on any of these incredible summer drives in Europe, because when all is said and done, some of your fondest vacation memories might actually be created looking out the passenger-side window.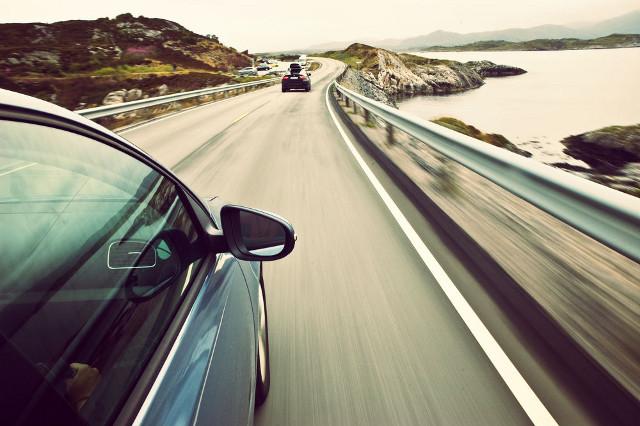 As a car rental broker, Auto Europe works behind the scenes with an array of well-respected
car rental companies
in order to find the
guaranteed best rate
on a rental car of your choosing. Those days of scouring the internet for the best travel deals are over, because our price match guarantee ensures you will not find a better rate on a comparable car rental! Auto Europe is committed to taking the guesswork out of your car rental experience, and by offering an array of helpful travel services; we are able to help plan virtually every facet of your upcoming vacation or business trip.