Many cell phone companies make it possible for you to use your phone abroad. If you have a contract with a company and head to Europe on holiday, the chances are your company will allow you to call internationally, but will charge you - a lot. There are a number of ways to ensure you stay connected while traveling in Europe - you can sign up to some of the best international cell phone plans, find the best SIM card for Europe, or even try and use free public WiFi.
---
Use Public WiFi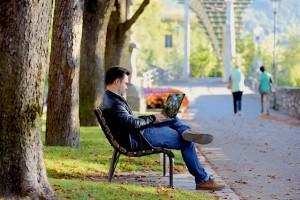 If you don't need to make calls regularly, but can't be without the internet, then it's possible to get free access on your smartphone. It's fairly common in Europe to find free WiFi in bars, cafes, restaurants and even on the streets. If you have a smartphone and are happy to use apps such as Skype, Google Voice, What's App or Viber, then you can make calls home for free! The only downsides are that you have to be somewhere with a sufficiently strong WiFi signal to make the call enjoyable. Hostels and hotels generally have pretty good WiFi, so try to make all of your calls from your hotel, and don't rely on the service provided in cafes and restaurants being good enough. For more information on the free messaging services mentioned above, follow the links below: Skype || Google Voice || What's App || Viber
---
Get a European SIM Card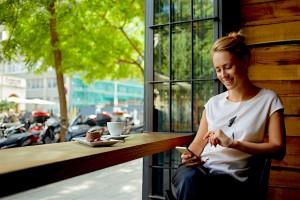 If you're traveling on business from Canada and need to stay connected, or just truly cannot live without 24/7 access to your phone - that means calls, texts and data - then choose to buy a European SIM card when you arrive. If you are traveling through multiple European countries make sure you buy a new SIM in each country, as SIM cards are specific to the region where you purchased it.You will also need to make sure your phone is unlocked before you purchase a European SIM card. You can do this by calling your carrier and asking them to unlock it for you, or with many newer models you can do it yourself.If you are unable to get your phone unlocked, you can buy a pre-unlocked phone before you depart (basic phones are usually inexpensive) or you can buy a phone once you arrive in Europe that comes pre-loaded with a working SIM card. Just be aware that on your hunt for a cell phone, Europeans generally call them 'mobile phones'.
---
Choosing The Best SIM Card for Europe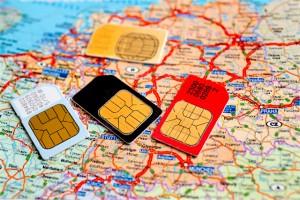 Be aware that when you choose a SIM card you will get a new European number, and your Canadian number will not be reachable. Make sure your contacts are saved to your phone before swapping your SIM over. It's worth remembering that only local calls and texts are free in most cases, and you won't be able to call the States, especially if you opt for a 'pay as you go' deal. Having a European SIM is, by far, the cheapest way to stay connected in Europe. Some offer data, calls and texts for just $20 a month. Make sure you choose the right size SIM for your phone (a micro SIM for a smartphone) and that you do not commit to a contract, unless you plan to stay for a while!If you do plan to use your new SIM to call the US or other countries in Europe, make sure you check the provider's rates beforehand. Ask the clerk to set up the phone for you while you are in the store, as it may not have an English language setup option.
---
International Data Roaming Plans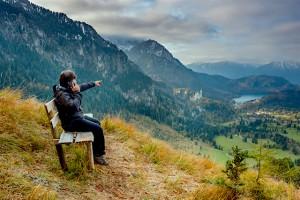 Many Canada cell phone carriers offer options for travelers looking to pay for international data. This means you can keep your number and use your phone as normal while abroad, for a discounted price. Today, many service providers detail their roaming prices and plans on their website, and in most cases you can add these to your current plan by logging in online. If you aren't sure what services you will need, cell phone carriers are very helpful and knowledgeable about the subject and can usually point you in the right direction. Many providers will have specific deals for the region you are traveling to. For more information on international roaming cell phone plans from your specific carrier, follow the links below: T-Mobile International Roaming Plans || AT&T International Roaming Plans || Sprint Global Roaming PlansVerizon International Travel Plans
---
Get a Travel SIM Card
It is possible to buy a specific travel SIM for Europe that provides discounted rates around the continent. The SIMs work by zones, and you can buy a SIM in advance for the specific country or countries you are visiting even before you leave. There are plenty of companies online that offer this service, so check prices in advance to see if a travel SIM would be a better deal for your travel needs than the best international cell phone plans.