Spain Travel Guide
When planning to travel to Spain, preparedness is paramount. With over 60 years of travel industry experience, and the most competitive rates on car rentals, airfare, and hotels, Auto Europe is more than happy to provide travelers with a comprehensive travel guide to Spain in an effort to ensure a hassle-free, fun-fueled experience abroad.

The perfect resource for folks about to embark on an exciting trip to Barcelona or for those who are still in the initial planning stages of their dream vacation, wondering what the best time to visit Spain might be or what their child safety laws are, Auto Europe's all-encompassing Spain Travel Guide will provide the insider know-how and travel pro-tips which are essential for an idyllic touring experience.

Below you will find a number of informative and interesting guide topics. We invite you to browse this guide at a leisurely pace and visit each page which is of interest.
Spain Road Trips and Recommendations: Andalusia Road Trip | Basque Road Trip | Central Spain Road Trip
Tips for Driving in Spain - Planning to tour Spain by car? Discover our insider secrets and local tips for safely driving in Spain. This driving information includes details regarding various Spanish driving laws, rules of the road, and a interactive map.
Spain Car Rental Insurance - Will you need rental car insurance in Spain? Need-to-know facts about local Spain insurance policies.
Spain Travel Information - General travel and tourism information about Spain, including embassy and tourism board contacts.
Spain Road Signs - Make sure to follow the rules of the road. Our simple guide to road signs in Spain includes useful parking tips.
Spain Car Rental FAQ - Learn the ins and outs of renting a car in Spain with our list of Frequently Asked Questions.
Auto Europe's Guide to Spanish Holidays - This comprehensive guide offers a detailed overview of Spain's best bars, nightclubs, restaurants and attractions. Learn details about local tipping culture, where to see the best live music in Barcelona and Madrid and learn about the lovely seasonal Spain climate. If you're planning a trip to Spain start here.
---
Top Spain Destination Travel Guides
Once you are well acquainted with the rules of the road and everything you need to know about driving in Spain, take the next step in planning your trip and become more familiar with some of Spain's most popular cities. Whether you are planning on a road-trip in the Spanish countryside or an extended vacation in Madrid, let Auto Europe take the hassle out of travel and be your guide before you leave. Be sure to visit our travel guides for our top locations in Spain below:
Barcelona Travel Information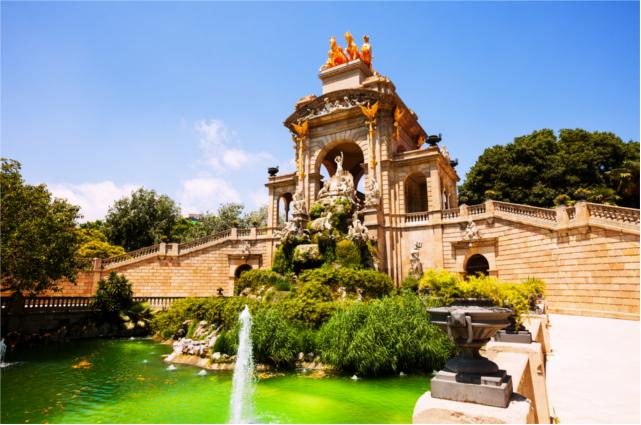 Located on the northeastern coast of Spain, Barcelona is one of the most popular cities in Europe and an incredible Spanish destination. With pick-up locations across the city and at key transportation centers such as the Barcelona El Prat Airport and Barcelona Sants Railway Station, this city is ideal for picking-up a rental car and taking to the lively streets. Whether you are planning on an extended stay in the city or venturing on a road-trip along the coast, chances are you'll benefit from a rental car in Barcelona.
Driving in Barcelona - Get prepared for your upcoming trip with Auto Europe's no-nonsense tips for driving in Barcelona, Spain.
Things to Do in Barcelona - Wondering where to start your tour of Spain? Our short-list of things to do in Barcelona will get you ready!
Madrid Travel Information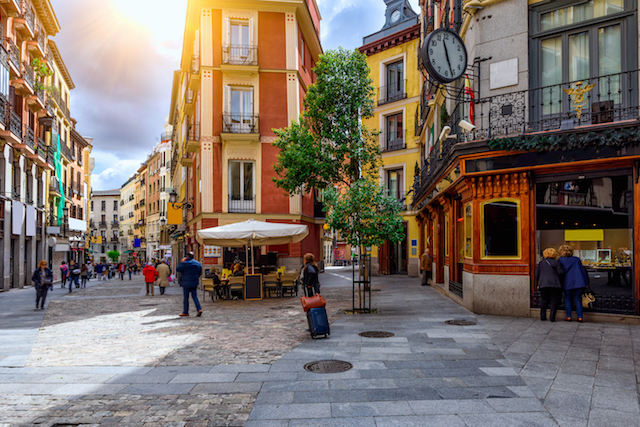 Located in central Spain, Madrid is one of Spain's largest and most popular cities, offering much to do for all visitors. Pick-up locations can be found across the city and at transportation cities such as the Madrid Barajas Airport, Atocha Rail Station, Madrid La Rozas Rail Station and Chamartin Rail Station, allowing visitors to pick-up a rental car conveniently and explore the city with ease. Whether you are relaxing at a local tapas establishment or immersing yourself in the local culture, Madrid is best experienced in a rental car
Driving in Madrid - Learn to drive like a local in Spain with Auto Europe's practical, easy-to-follow tips for driving in Madrid.
Things to Do in Madrid - There's no shortage of things to do in Madrid. Auto Europe's useful list will have you prepared for your trip in no time.
Malaga Travel Information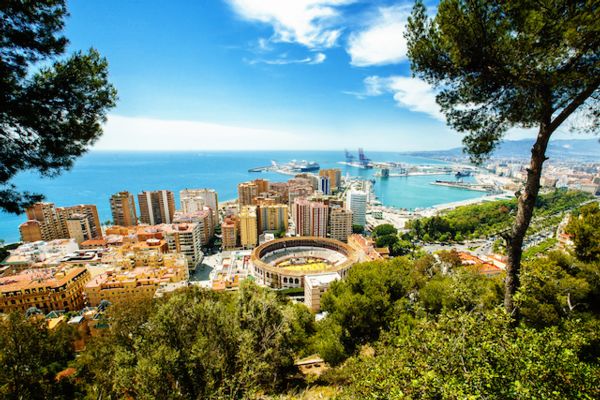 Located in southern Spain along the Alboran Sea, Malaga is a popular coastal destination in Spain offering easy access to both sandy beaches and the stunning Spanish countryside. With pick-up locations across the city and at key transportation centers such as the Costa del Sol Airport and Malaga Rail Station, travelers can take to the streets on their own terms and truly make the most of their time in this timeless region of Spain.
Driving in Malaga - Prepare for your next Spanish Vacation with Auto Europe's detailed guide to Driving in Malaga.
Things to Do in Malaga - Use this detailed guide of things to do in Malaga, and get the low-down on all of the top sites.
Sevilla Travel Information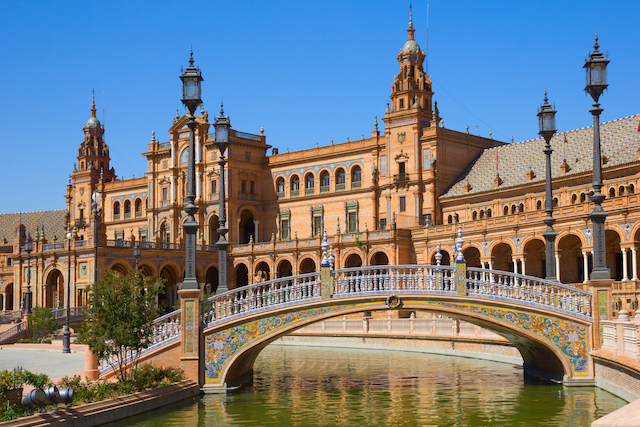 Located in southwestern Spain, Sevilla is a charming Spanish city boasting a rich local history, charming culture and many attractions for visitors to enjoy during their time in the are. Pick-up locations can be found at major hubs such as the San Pablo Airport and Seville Train Station, making this city ideal for picking-up a rental car and exploring everything that this region has to offer. Regardless of whether you are planning on an extended stay in town or are simply passing through, Sevilla is truly best experienced in a rental car booked with Auto Europe.
Driving in Sevilla - Before embarking on your next trip to Spain, check out this guide for driving in Sevilla!
Things to Do in Sevilla - Use this guide of the top spots in the city as a foundation to craft the perfect vacation in Sevilla.