Spain Car Rental Insurance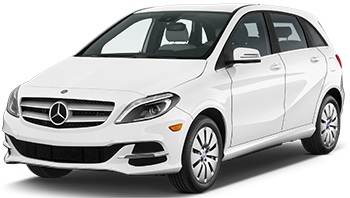 In Spain, unlimited third party liability insurance is legally required on all rental vehicles, and, fortunately for you, this is included in the price of all car rentals when you book with Auto Europe. Third party liability insurance protects the driver from any liability caused by damaged property, death, or injury to anyone or anything outside your car rental in Spain. Fire insurance is also included in the car rental rates, so in the incredibly rare chance that the vehicle ignites, you're covered.

Auto Europe strongly recommends that you purchase the most comprehensive insurance available for your car rental in Spain, as it can protect you from nearly every fine-inducing circumstance possible. A variety of options are available to you, and it can get confusing, but fear not, as this section of our comprehensive Spain travel guide will help you to become a rental car insurance professional.

Spain Car Rental Insurance Comparison
Auto Europe vs Cost at Counter
*Auto Europe averages are based on CDW+TP insurance costs for a 3-day rental of an economy, compact, mid-size or full-size car class. The Spain car rental insurance rates listed here are estimates and are subject to change without notice. For the most up-to-date pricing information we encourage you to request a free online quote via our booking engine or invite you to call Auto Europe toll-free at 1-888-223-5555 to speak with a Spain car rental specialist.

Additional Car Rental Insurance Coverage Options in Spain
Three additional insurance options are available on nearly every car rental that Auto Europe offers in Spain. The most common option, called Collision Damage Waiver (CDW), and Theft Protection (Theft) is offered to limit the amount you would have to pay (deductible) in the event of a car accident or vehicle theft.
The second option is called Zero Deductible Insurance, this insurance coverage provides the same full coverage like CDW and TP, but allows you to walk away from any collision, damage or theft of the vehicle without paying anything. An added bonus is that there is no deductible hold placed on your credit card during the rental period, freeing up some of that hard earned travel cash you've saved. This is one of the most popular options for travelers as a result.

The third option is called Refundable Deductible Insurance, this insurance coverage will provide you reimbursement in the off-chance you damage the vehicle and are required to pay some, or all, of the insurance deductible.
All these options, along with Personal Accident Insurance, can be purchased when you book early with Auto Europe, or locally when you arrive at the car rental desk at your destination. If you do plan on purchasing the additional insurance locally, expect to pay exorbitant prices at the rental desk. This is why it's recommended that you purchase coverage before departing on your trip.
Declining Rental Car Insurance in Spain
As previously mentioned above, third party liability and fire insurance are mandatory, and therefore these are included in all of our displayed car rental rates in Spain when you book with Auto Europe. Conversely, CDW and Theft insurance are not mandatory, just recommended, so before purchasing additional insurances, check with your credit card company, as some major credit cards will cover these insurance options for you.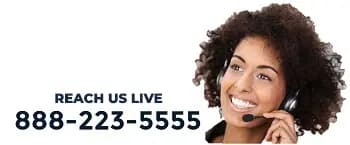 Before you decline insurance from Auto Europe or your rental car supplier, however it's important to do your homework. Many restrictions apply to credit card car rental insurance, so it's in your best interest to be sure to request proper documentation from your credit card company regarding the inclusions and exclusions that may apply within the circumstances of your car rental. The most common coverage restrictions are vehicle-type exclusions and length of rental period exclusions. Most credit card companies exclude certain vehicle types from insurance coverage, such as: luxury cars, RV camper vans, off-road vehicles, and motorcycles. They also will usually implement a 30-45 day maximum rental period for insurance coverage, so its important that you purchase the proper insurance options when planning for a long-term car rental or specialty rental in while in Spain.

If you need more information or would like clarifications regarding the available insurance policies for you next car rental we invite you to check out the travel tips section of our website, or to contact one of our reservations experts at 1-888-223-5555. Experienced, knowledgeable members of our team are available toll-free by phone 24 hours a day, 365 days a year for your convenience. Start planning your trip to Spain today!