Driving in Madrid, Spain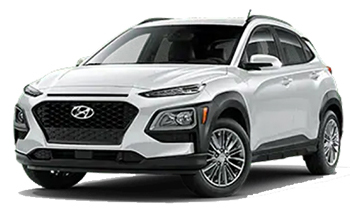 When traveling abroad to any European city, navigating the streets behind the wheel of a rental car can be a stressful undertaking if you are unprepared. Fortunately Madrid is more "user friendly" and foreign drivers will enjoy touring Madrid by car - it's much easier to navigate than Barcelona: Spain's other major metropolis.
Despite Madrid's less hectic atmosphere, there are still plenty of useful tips which will help you secure a positive travel experience and ease the tensions of exploring Spain by car.
What to Watch Out for while Driving in Madrid
As the 3rd largest city in the European Union (Berlin and London are larger), Madrid is marked by a unique duality: anything you could ever wish for is available en masse in Madrid, but in order for the city to accommodate such a wealth of world-class attractions, the urban landscape is sprawling. While the scale of Madrid can feel overwhelming at first, touring by car is a terrific way to get a feel for the neighborhoods, communities and districts which make this city one-of-a-kind.
Madrid's storied history speaks to a near-constant state of rebuilding which began in the early 16th century. Very little medieval or renaissance era architecture still stands, though savvy travelers can find evidence in a few locations. While driving in Madrid you will encounter a varied collection of architectural styles and urban designs which can make touring Madrid feel like you're traveling through time.
Agree to Acquiesce
Local drivers in Madrid are known for their impatience with foreigners learning the lay of the land, and will commonly display their dissatisfaction vocally from their car window. In any driving situation where those behind you are making a ruckus, politely pull off to the side (when safe of course), and let the hurried locals pass. Nothing can be quite as frustrating as being berated while trying to navigate a new place, so avoid unnecessary tensions and slow it down, let the locals pass, and proceed on.
Drive Slowly in Madrid
Speed limits in Madrid are fairly straightforward. A federally regulated system has been in place to ease misunderstanding, keep drivers safe, and limit needless collisions for many years. While driving in Madrid's city limits, the maximum legal speed is most often 50 km/h. Once leaving the congested downtown areas the speed limit increases to a brisk 95 km/h on open rural roads. On expressways drivers are free to reach speeds up to 129 km/h.
Auto Europe recommends that you follow these speed limits and other traffic rules in Spain, as Spanish police enforce speed limits with intense scrutiny, and will not hesitate to write you a ticket for exceeding the limit by what may seem like an inconsequential 5 km/h.
How to Avoid Freeway Frustrations While Driving in Madrid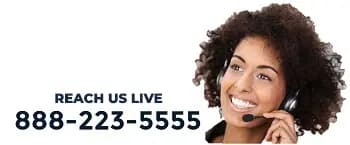 As the largest city in Spain and the 3rd largest in the EU, Madrid sees a heavy amount of traffic. In fact more than a million drivers use this city's freeway system every day. Because of the heavy traffic (and the unavoidable congestion which is the result of this traffic) it is strongly recommended that when driving in Madrid you avoid the major freeways, including the M-30, M-40, and M-50 during peak commuter hours early in the morning and late in the afternoon. Many of these freeways are also under constant renovation and traffic is subject to construction delays. If you are forced to use the freeway system in Madrid be sure to allow yourself plenty of extra travel time to account for delays caused by road work.
Keep Safe, Keep Right
When driving in Spain (Madrid included) all passing of other vehicles must be completed in the left lane - passing in the right lane is strictly forbidden and will be met with harsh fines. Regardless of how well you understand and follow the many driving rules in Spain, don't expect the locals to, as the Spanish are known for their chaotic driving style, unabated by regulations or conventions.
Many travelers have reported being passed in both the left and right lanes with little to no warning, save for a quick flash of the headlights. The use of turn signals is also mandatory by Spanish law, but as you may already suspect the use of directional signals in Spain isn't a common occurrence.
Auto Europe recommends that travelers driving in Madrid do so with vigilance in mind. Be hyper-aware of your surroundings at all times while behind the wheel so that you can stay safe on the roads and make the most of your trip to Spain.
Expanding your Exploration
For travelers eager to make the most of their time while traveling through Spain, a car rental is a basic necessity. Having the freedom to act on spontaneous urges, linger at a new favorite bistro, discover hidden locales, and craft your own unique itinerary is an essential part of touring abroad. With a car rental in Madrid from Auto Europe you're equipped for an epic holiday.
While we certainly recommend that you save money by renting a car and avoid the strict schedules and high fees of public transportation in Madrid, public transport is, in fact, an important part of getting around - something savvy travelers understand. By using a combination of a rental car and public transit you'll have access to every part of the city while saving time and money getting from point A to point B.
The Benefits of Renting GPS in Madrid
Anytime you find yourself in a new place, developing a strong understanding of the area is paramount. At Auto Europe we understand that travelers want to arrive at their destinations in a timely manner so that they can make the most of their time in a new city. While paper maps are still widely available their accuracy and readability is sometimes suspect, and quickly referencing them while on the road can be nearly impossible (not to mention dangerous).
We recommend that vacationers driving in Spain rent a GPS unit fully loaded with up-to-date maps and information on any local construction areas so they can be avoided. Auto Europe offers the most competitively priced GPS rentals in the industry and all of our GPS units come pre-loaded with maps of Western Europe, allowing you to tour Spain or plan an epic road trip through Europe via our popular one-way car rental program.