Driving in Barcelona, Spain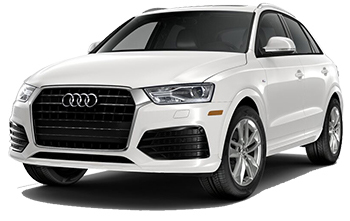 In comparison to other major European cities, driving in Barcelona can be a bit intense, but with the tips and information provided on this page you will be properly equipped with the knowledge to ensure a smooth and safe driving experience in this sun-bathed Spanish paradise.
What to Watch Out for While Driving in Barcelona
Barcelona's rich cultural history is evident throughout its vast cityscape, marked by daunting architecture, vibrant colors, and an ever-developing urban landscape. Like many other European cities founded as roman encampments, the city of Barcelona has undergone seemingly exponential developments as the population has grown. One consequence of such rapid development is an erratic roadway system riddled with one-ways, narrow alleys, and redundant routes to and from major destinations. Be prepared to navigate a chaotic mess of intertwined streets and battle sparse parking while driving in Barcelona.
You'll also quickly grow accustomed to the constant drone of car horns which characterize Barcelona's streets. We encourage you to embrace the din and chaos as one more unique and memorable experience which you will use one day to entertain guests at dinner parties!
Taking it Easy: Speed Limits in Barcelona
Speed limits vary throughout Barcelona's sprawling borders, with in-town limits of 50 km/h, rural road limits of 95 km/h, and expressway speed limits of 129 km/h. Under most circumstances it will prove exceedingly difficult to surpass these limits, as heavy traffic stifles most attempts at zipping along at high speeds. One upside to the frequently gridlocked traffic patterns you'll encounter while driving in Barcelona is that speed limits are enforced with a heavy hand, and exceeding the limit by a mere 5 km/h, can lead to steep fines. It is recommended that you play it safe, obey all traffic laws in Spain, and enjoy the view as you cruise through the colorful streets of Barcelona.
Roundabout Ruckus
As mentioned previously in our Spain Travel Guide, Barcelona, like many other Spanish cities, is peppered with multi-lane roundabouts, which the locals seem to use with reckless abandon, commonly driving around in conflicting directions. Although we advise that you avoid roundabouts when possible, if you must navigate the treacherous curves it's recommended that you try and stick to the middle lane until you locate your exit. Once you've identified your exit proceed to merge right, and then make your move. It may take a few rounds before you can exit - don't be embarrassed; this is fairly common for foreign and local drivers alike.
Avoiding Parking Scams
Many travelers have reported being the target of parking scams, or vehicle protection rackets when touring through Barcelona's maze of city streets. Pedestrians may attempt to lead you to an open parking spot and then demand that you tip them upon arrival, posing as plainclothes parking attendants. Do not be fooled by this, as all official parking attendants will be dressed in an identifying uniform. While driving in Barcelona, tourists have been coerced into paying scammers under the guise of "vehicle protection," where if they refuse to pay their vehicle will be intentionally damaged. If you feel that you may be the target of extortion like this, stay in your vehicle, exit the area, and find parking elsewhere.
Overtake Awareness
When driving in Spain, all passing must be done in the left hand lane, and it's highly recommended that you abide by this regulation, as violation fines can be steep. It's safe to assume that regardless of how well you are following the driving rules in Spain, many of the locals won't be, and you will probably be passed on both sides, with little warning other than the occasional headlight flash.
Despite laws requiring the use of turn signals when passing, many local drivers seem to ignore this, and will instead rapidly approach from behind, briefly flash their headlights, and then proceed to overtake at high speeds. A good rule of thumb is to simply stay in the right lane as much as possible, and maintain a high measure of confidence while driving.
Cruise with Confidence
Similar to points we previously touched on, driving with confidence and being vigilant behind the wheel is paramount to ensuring a problem-free travel experience. The locals, who are familiar with driving in Barcelona, will often pilot their vehicles aggressively and efficiently, with little patience for those tourists trying to get their bearings. When cruising on the expressways, many drivers will flash their headlights to communicate their driving intentions, rarely is this manifested as hostility, rather a friendly warning to be aware that they will be soon passing, changing lanes, or that they are waiting to get around you. As long as you stand your ground and follow the rules of the road, everything should be fine.
Transportation Options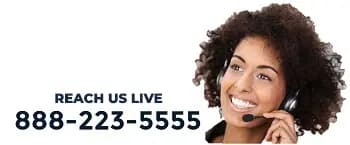 When you're traveling through Barcelona, having a rental car is essential for maximizing your time in this exciting city. The freedom afforded by driving are limitless - the right car allows you to craft your own itinerary, maintain flexibility over your schedule, and it will provide you with the option to indulge in spontaneous detours on the fly. This isn't to say that some forms of public transportation are inefficient, as traveling through congested areas in a car can be time consuming and stressful. Barcelona has an incredibly thorough and well maintained system of public transit, available for fairly cheap prices. To fully discover all of Barcelona's many enchantments, it's best to use your rental car and public transport in conjunction, driving to the less-crowded areas or enjoying day-trips outside the city limits, and relying on Barcelona's streetcars and buses to navigate the dense city center.