Spain Driving Laws and Child Safety Rules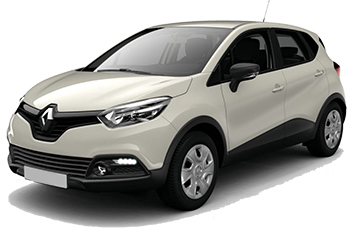 If you're planning on driving around the country during your vacation in Spain, having a firm grasp of traffic rules and regulations is important to guaranteeing a hassle-free travel experience. Below you will find relevant information regarding driving rules in Spain, part of our effort to help you avoid traffic fines and maintain a high measure of safety while adventuring in Europe.
Spain Driving Laws: Minimum Age and Rules Pertaining to Small Children
The minimum driving age in Spain is 21, though drivers aged 24 and younger are subject to an additional daily fee, called a "young driver surcharge" ranging from $10.00 CAD to $29.00 CAD, per day. Some car rental suppliers in Spain have heightened restrictions on driver age, requiring the driver to be at least 23 years old, so be sure to check with your reservations agent before booking a car rental in Spain for a young driver.
Children under the age of 12, or older children which stand less than 5 feet in height, are legally required to sit in the back seat while you are driving in Spain.
Booster seats and child seats are mandatory for children riding in the back up to age 12, granted height and weight restrictions do apply. The costs associated with these seats varies from supplier to supplier, so again, be sure to verify the requirements and availability of a seat with your rental agency.
Driving Insurance and Other Safety Regulations
Car rental insurance paperwork, and all other pertinent documentation must be kept in your vehicle at all times.
Insurance for your vehicle is mandatory in Spain, and can be attained via your credit card company, purchased locally upon arrival, or - the most cost effective option - rental car insurance can be purchased in addition to your car rental when you book online or over the phone with Auto Europe.
All occupants of a vehicle are required to wear seatbelts at all times, and the driver must accept responsibility for any traffic fines incurred by passengers choosing to ignore seatbelt regulations.
Use of cell phones or mobile devices is strictly prohibited and enforced with intense scrutiny. Hands-free setups are allowed, but must fall within very specific requirements. Use of speaker phone, in-ear pieces, and headphones is not allowed, as all hands free systems must be truly "hands-free."
When passing or overtaking slower traffic, use the left hand lane, as passing in the right side lane is prohibited, and can result in fines.
Similar to the United States, and the rest of the EU, driving under the influence of alcohol is met with zero tolerance. Anyone stopped by police for suspected drunk driving is subject to a compulsory breathalyzer test, failure to comply will result in immediate impounding of the vehicle, incredibly steep fines, and potential jail time. The legal BAC in Spain is 0.05%, though in an effort to bolster harm reduction, Auto Europe strongly recommends that you avoid driving if any amount of alcohol has been consumed.
Other Driving Rules in Spain
Reflective vests, warning triangles, and spare light bulbs are all legally required to be carried in your vehicle at all times, to be used in cases of emergency, or if you have to stop your vehicle on the side of the road. Fortunately, all car rentals in Spain include this gear at no extra charge. That said, it's a good idea to confirm that it's present before signing for your rental.
Wearing sunglasses while driving though tunnels is illegal in Spain.
The use of turn signals when taking corners or changing lanes is mandatory. Violators will be fined if stopped by the police.
In the event that you receive a traffic infraction ticket in Spain, contact your car rental supplier immediately, and arrange a payment plan as soon as possible. If ignored you can expect a steady regimen of letters which will be sent to your home address notifying you of the amount due, and the fine will increase drastically if left to fester. Under normal circumstances your rental car supplier will auto deduct the fine from your credit card that is held on file, as well as applying an "administration fee" of approximately $43.00 CAD per violation.
Speed limit regulations in Spain are as follows:

Expressways: 120kph
Rural Roads: 88-96kph
In Town: 48kph