Spain Road Signs and Car Parking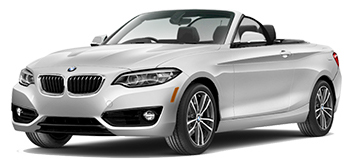 When traveling in Spain in your rental car it is important to understand the various road signs and parking regulations to ensure you are complying with the local rules of the road. The last thing you want is to get pulled over in a foreign country. Here are a few essential tips, guaranteed to bolster your driving skills, and designed to help you avoid the many pitfalls which some tourists fall victim to while exploring Spain.
Traffic Signs in Spain
Traveling abroad, surrounded by unfamiliar landscapes and a foreign language, can pose a confusing, and sometimes frustrating set of circumstances, which can seriously detract from the care-free ramblings afforded by going on vacation. Until the international community decides to implement a standardized traffic-sign system to be used throughout the world, it's of the utmost importance for those traveling abroad to have, at the very least, a general understanding of the country-specific road signs and their vernacular. The silver lining here is that many European countries have begun to utilize the "Vienna Convention on Road Signs and Signals" system, where signage is standardized across much of the European Union, making it easier for international drivers to understand, and allowing travelers from around the world to feel more like locals.

Road signs in Spain, and throughout much of Europe, are categorized into four separate, but equally pertinent tiers:
warning signs
regulatory signs
prohibitive signs, and
mandatory signs
Below you will find descriptions and identifiers for each class of sign, and how they are meant to be interpreted.
Warning signs in Spain are marked in two ways. First, as red-outlined, equilateral triangles, with the point facing upwards. Inside the outline, an easily recognized icon is displayed, warning drivers of potential dangers or changes that occur further along the road. The second type of warning sign is displayed as a yellow diamond, outlined in black, again marked with an icon in the middle, such as a curved arrow - marking a sharp turn ahead.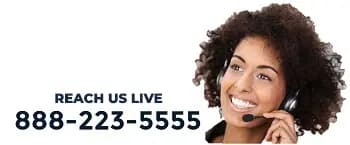 Regulatory signs in Spain are also denoted in two ways, and these will probably be the most familiar looking signs to travelers from the United States. The first regulatory sign style is characterized by a red-outlined, equilateral triangle, with the point facing downwards, and a short phrase or icon displayed in the middle. The second of the regulatory signs is identical to what we in America recognize as a stop sign: a red, octagonal sign, with the word "stop" displayed prominently in the middle.

Prohibitive signs in Spain are fairly easy to understand, and are primarily used to display minimum/maximum speed limits, speed zones, and parking permissions. Prohibitory road signs are recognized as blue circles, with either a number noting the speed limit (in kph), or a red diagonal dash signifying parking, or speed zone prohibition.

Mandatory signs in Spain are the most varied and potentially the most confusing category, as a number of different designs are used to display their message. These designs range from required winter equipment, pedestrian-only zones, or no-passing zones. The one common thread between all the various mandatory signs in Spain is the sign's shape, a circle. Some will be blue some white with red outlines. The differentiating factor between prohibitive and mandatory signage is that mandatory signs display less common regulations via unique icon designs, whereas the prohibitive signage is always in relation to speed limits or parking specifically.
Parking while Touring Spain
Regardless of location parking ranks pretty low on the fun scale. Cities across the globe have become increasingly cramped, over-crowded, and consumed by ostensibly frivolous parking regulations, putting a serious damper on the convenience of driving in Spain and the world's major urban centers.
Parking restrictions in Spain can seem confusing at times, but as long as you understand the basic principles, you will be able to conquer parking in the center of Barcelona, in downtown Madrid and beyond in no time. In a valiant attempt to combat the many woes of finding parking, we here at Auto Europe have provided you with the essential information needed to find the perfect parking spot when traveling in Spain:
At the most basic level, no parking signs indicate the direction (marked by arrows on the right or left side), in which it is illegal to park in Spain.
If parking is prohibited on both sides of the street, two arrows, pointing opposite directions will be displayed on the sign.
Tow away zone signs are fairly self-explanatory, and are displayed as the image of a tow-hook lifting the front end of a car.
Private entrances and garage door entrances, where parking is restricted, are usually marked by signs showing a large "E" with a diagonal red line through it.
For increased security, parking in multi-story garages is strongly recommended; payment for said parking is to be paid upon leaving the garage.
Be aware of scammers, preying on tourists, who pose as unofficial parking attendants who will try and coerce you into paying them for nothing. Official parking attendants will always be in uniform.
The locals are known for disregarding nearly all parking rules, so expect to see cars double-parked, parked in crosswalks, or in front of entrances.