Driving in Sevilla, Spain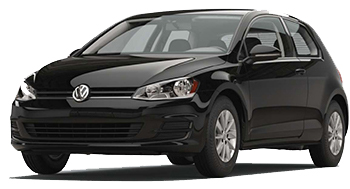 Before adventuring abroad, and exploring Sevilla, it's recommended that you read up on the driving conditions, to bolster your understanding of Spain's driving culture, and prepare yourself for whatever foreign oddities you may encounter. With all the newfound knowledge provided here, in this Sevilla driving guide, you'll be navigating Spain like a local in no time! Check out our detailed tips below, to ensure a fun-filled, stress-free vacation when driving in Spain.
What to Watch Our for While Driving in Sevilla
Many tourists find driving in Sevilla to be more difficult than they expected, as no main thoroughfares provide access to the central locations within the city. Instead, an orbital round encircles Sevilla, allowing access to the outskirts of the city, but leaving the downtown attractions largely inaccessible without navigating through a mess of complex and narrow one-way roads. It is advised that when attempting to explore Sevilla by car, you first pick up a GPS rental to aid your driving experience. The sense of security and freedom provided by a GPS unit, allows for faster travel, less stress, and the ability to quickly access detailed information about nearby restaurants, gas stations, and accommodations. Contact our experienced specialists who are available 24 hours a day at 1-888-223-5555 year-round for your convenience.
Old Town, Old Roads
As briefly mentioned above, the downtown portion of Sevilla, called Casco Antiguo (Old Town), can be very difficult to navigate by car. Sevilla's Old Town district breathes deep with vibrant energy, and is truly representative of Spain's spirited atmosphere, made evident through Old Town's many iconic monuments, outdoor bazaars, frenetic clubs, and local restaurants. In order to preserve this bubble of cultural identity, many of the road systems in Old Town cater more towards pedestrians than cars, even restricting vehicle access in some areas to prevent further degradation of the districts history. Overall, it's a good idea to avoid driving you rental car into the Old Town, but if you find yourself lost and end up driving through the area, drive slowly and carefully, being hyper aware of the road signs in the area to avoid potential traffic fines.
Help is Never Far
Exploring a new country on your own can be a difficult undertaking, and getting lost or disoriented is commonplace for tourists. Fortunately, the Spanish are known for their open friendliness and willingness to help outsiders, a trait that is a huge benefit to travelers each year. Understanding the numerous road signs, especially with the language barrier, can be confusing, so if you find yourself in a bind, don't hesitate to reach out to local pedestrians and ask for help. Most locals have at least a rudimentary understanding of English, but if they don't, prepare to pull out that language guide book and stumble through it.
Traffic Tribulations
It has been widely accepted by travelers from around the world that local drivers in Spain are some of the world's most hectic drivers, who sometimes tend to disregard basic traffic laws. When navigating through the streets of Sevilla, expect to be passed on the left and right side, by motorcycles, cars, and trucks, all traveling at a high rate of speed, seemingly unaware of the rules of the road. In order to ensure the highest measures of safety when driving in Sevilla, it's paramount that you familiarize yourself with Spain's driving laws, and follow them closely, as even the smallest infractions can lead to steep traffic fines.
Maximizing your Vacation
For vacation-goers that desire the most fulfilling experience when touring Sevilla, a rental car is a basic necessity. A unique sense of freedom and exploratory potential go hand in hand with driving, allowing you to discover the city and its surrounding vistas at your own pace, stopping along the way wherever you wish. One thing is for certain; with a car rental in Sevilla from Auto Europe you're fully prepared for a once-in-a-lifetime holiday.