Motorhome Rental in Spain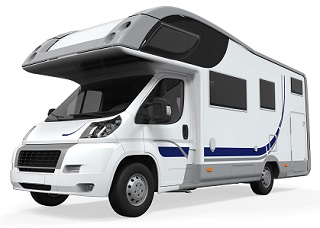 With a motorhome rental in Spain you can get out and about and enjoy the country to the fullest. Although there are other transportation options available, it is only with a campervan that you can enjoy yourself without any reservation while saving cash and time. At Auto Europe, we have an assortment of motorhomes available to cater to the needs of all. Spain is the 2nd largest country in Europe and is bordered by the Mediterranean Sea, France, Andorra, and the Atlantic Ocean. There are about 46.8 million people living in Spain, which expands over a total area of about 504,645 square miles. Madrid is the capital of Spain, and residents of the country generally speak the Spanish language.
See more with a Campervan Rental in Spain
There are no reservations or holdbacks when you have a campervan rental in Spain. You are amidst all of the great accommodations that you need, from your sleeping area to the kitchen. When you're ready to go explore, simply hit the driver's seat and you're ready to go! What is not to love about a campervan rental in Spain?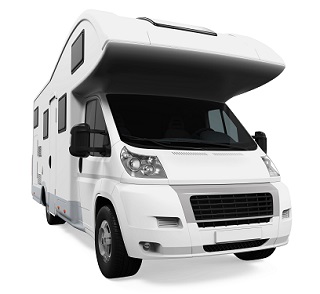 Considering that Spain is such a diverse and beautiful country with so much to offer, having a campervan rental is a good idea since you can do so much more than you could otherwise. While you are in the country, be sure to take advantage of as many of the wonderful attractions as you possibly can.
The Royal Palace of Madrid is one such stop that you should make. The palace is the home of the King of Spain and is believed to have been built in 1738.
If you are in town in July, make sure that you participate in the Running of the Bulls. This annual event attracts thousands of people, and even if you simply want to sit back and watch, it is a thrill nonetheless.
For an out of this world beach experience, be sure that you visit La Concha. This is one of the country's most magnificent beaches and there is something for everyone to enjoy.
Why Book a RV Rental in Spain with Auto Europe
Although Auto Europe is most known for car rentals in Spain, we have been providing RV rentals in Spain as well as an array of other premium travel services at some of the best deals in the industry for over 60 years. We are the top company for your RV rental needs because we care about our customers and go above and beyond to ensure that we exceed the expectations of each and every person that we serve.
You can count on Auto Europe to provide you with top-notch service at the best prices. We strive to keep all of our rates low because we know that no one wants to pay more than they have to.

Auto Europe is ready to help you book an RV rental in Spain. All that you need to do is call 1-888-223-5555 to speak to an agent and book your rental. Our agents answer the phone 24 hours per day, 7 days per week so there is always someone available to help you book your rental.