Motorhome Rental in Ireland
There is no better way to get out there and
explore the region
than with a motorhome rental in Ireland. Your motorhome will allow you the freedom that you need when traveling, as well as a mound of amenities that you can't possibly find with other transportation choices. There isn't a more affordable or easier way to get around! Ireland is an island that sits in the North Atlantic Ocean. The island is separated from Great Britain by the North Sea, St. Georges Channel and the Irish Sea. Approximately 6.4 million people reside in Ireland, making it the 3rd most populated island is Europe. Ireland is divided into two sections, the
Republic of Ireland
and Northern Island, which is a part of the UK.
See More with a Campervan Rental in Ireland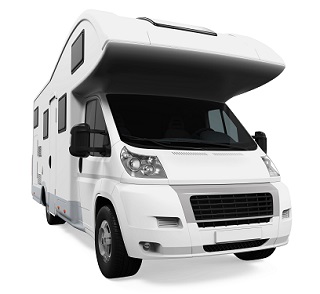 When you do not want to miss out on any of the great attractions available to you, a campervan rental in Ireland is the best way to book. When you have a campervan you can easily explore the island until your heart is content, as well as explore regions nearby. There is something for each and every person who comes to Ireland. Dublin is the most popular tourist destination in Ireland, and you are sure to want to explore the capital city for yourself. Shopping is a great pleasure enjoyed by locals and visitors alike in Dublin. You will also want to take the time to explore Cork, where antiques are of great importance. There are many museums and shops that house antiques and other special collections.
No trip to Ireland is complete without exploring the beer making phenomenon. Guinness is popular type of beer which is produced in Ireland. You can explore the Guinness Museum and learn how the beer is crafted and enjoy samples. There is also a storehouse to accommodate guests. Visit the Connemara National Park in Galloway while you are in Ireland, and be sure that you stop by Quay Street while you are in town. With a campervan rental in Ireland, these attractions and places are just some of the many that you can explore.
Why Book an RV Rental in Ireland with Auto Europe
There are so many companies that allow you to book an RV rental in Ireland, but none of those companies can come close to giving you what Auto Europe can offer. We are a company that puts pride into our services, and we care about keeping our customers happy and their needs met. When you book with us, you can expect to find a wide range of motorhomes for rent, along with low prices that are highly competitive in the area. We want to be your preferred choice when it is time to book an RV rental in Ireland. While Auto Europe is most known for our car rental in Ireland, we have offered motorhome rental for more than 60 years now. People who book with us return time and time again because we offer the best of the best. Discover this for yourself and call us today.
---
Popular Countries to Rent a Motorhome or RV