Avis Belgium: Our Trusted Partner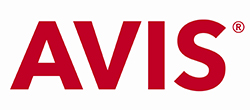 Avis Belgium was founded in 1953. Since that time the company has grown into a well-known car rental agency. The company serves the needs of thousands of customers each and every year and has emerged as one of Auto Europe's most trusted car rental suppliers in Belgium. More people trust Avis because they know that they're getting quality vehicles and a whole lot more and with Auto Europe's expertise arranging transportation in Europe, it's no wonder that so many people choose to book with Avis in Belgium with Auto Europe. Not only are there many different Avis locations throughout Belgium, including Brussels, there are also many different vehicles for you to choose from - get a free quote in Auto Europe's booking engine at the top of the page.
Types of Vehicles Available with Avis Belgium
Avis has rental cars suitable for every occasion and event in your life. If you are planning a great road trip through the country, Avis has SUVs such as the Rav4 and Range Rover to help you make that drive in comfort and style. If you want to impress your business associates, you will love the Avis luxury line of vehicles, with models ranging from Aston Martin, BMW, Mercedes Benz and many others. Auto Europe can help you arrange an Avis car rental in Belgium for as little as one day or for as long as a month, always with great rates!
Book with Avis for Less in Belgium with Auto Europe
We invite you to compare our rates on Avis rental cars with rates displayed on the Avis site and with other local suppliers. You'll find that our deals are second-to-none and even if you do find a better deal elsewhere, we hope you'll bring that to us and let us offer you a better deal.

By working closely with Avis Belgium and renting thousands of cars from the company each year, Auto Europe is offered exclusive low-rates. This entitles us to a discounted rate for our vehicles - passing these great deals on to our clients. You may have heard that Auto Europe guarantees the best rates on rental cars in Europe and have earned a reputation for finding our clients rental cars for less ... just the start of the many benefits you find working with us.

We are United States based so it is always easy to get in touch with a representative whenever you need help. Whether it is to book a car, if you have questions or have encountered a problem or simply have a question about driving in Europe, our agents are there with a listening ear and will ensure that you get courteous, prompt attention to your matter. We work directly with Avis and can serve as your advocate should any issues arise at the counter.
Learning What Auto Europe Offers in Belgium
If you are curious as to what other people have to say about our service, we urge you to check out these Avis Belgium reviews, found amid our Auto Europe customer reviews for Belgium. We are proud of our service record and feel that our customers are some of the best advocates for our service. Learn the kind of experience we have provided our customers in the past and get excited about joining the Auto Europe family by renting with Avis Belgium or one of our other trusted suppliers. We take serving our customers very seriously, and we think this will reflect in our many positive reviews. When you are ready to get a low-cost car rental in Belgium from Avis or another trusted Auto Europe partner, get a quick quote using our convenient online booking engine or give us a call!