Avis Austria: Auto Europe's Partner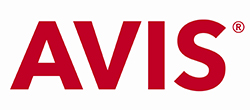 There are many reasons why you would want to choose Avis Austria for your rental car needs. First, the company has a long history of serving travelers. In fact, they've been around for more than 50 years now. The company has been able to build a solid reputation as being a transportation company that goes the extra mile for their customers and this was a key reason why Auto Europe chose to partner with Avis to bring you the best deals and service on Austria car rentals. Whether it is exceptional customer service, an abundance of vehicles to choose from or low prices that you've come to expect, Avis makes it happen. When you book with Auto Europe you can feel confident that you've found the best deal on Avis Austria rental cars.
Avis Austria: Company History
Avis opened their doors back in 1953, although the first U.S. location was opened a bit earlier in 1947 in Detroit, MI. Avis quickly rose to the top of the rental car world, offering customers innovative products, great prices and an exceptional booking experience. All of these years later Avis is still exceeding expectations and keeping customers happy. Pair Avis' sterling reputation with Auto Europe's specialized expertise with car rentals in Austria and throughout Europe, and you have a winning combination.

There are plenty of Avis rental car kiosks available at locations throughout Austria, so picking your vehicle up and dropping it off is simple and easy. You will find Avis car rentals at the Vienna International Airport, and most major airports throughout the country along with many other locations.
Let Auto Europe Find You a Great Deal
It is quick and easy to book your Avis Austria car rental with Auto Europe. We have been the premier European car rental booking agency for over 60 years now, and you can always turn to us when you want to get rock bottom prices from a top notch company who only works with the most reliable suppliers.

We have built a nice relationship with Avis throughout our years of working with the company. We book so many cars with Avis that we enjoy a pretty nice discount - savings which we pass on to our clients. We guarantee that you won't find better prices for your rental car anywhere and invite you to compare our rates to those of Avis. Even if you find a lower price, we invite you to bring it to us - we'll match it or offer you a better deal, guaranteed.

Not only can we save you a ton of cash, we give you peace of mind and confidence that you are booking with a great company. We handle all of the contact you need to make with Avis, and we assure you of prompt, professional and courteous service. We are located in the U.S. so you can get in touch with us without hassle. Our rental agents don't sleep ... they are available to take your call day and night with convenient 24-hour service available.
Explore Austria to the Fullest with Avis & Auto Europe
Still curious about the benefits of booking your Avis car rental with Auto Europe? Read our Austria reviews and reviews of Auto Europe's service partnering with other suppliers in Austria. This will let you get to know us a little better and confidently make your Avis reservation with us. While you are in Austria there are many attractions that you will not want to miss. As long as you rent with Avis you will have the perfect vehicle to accommodate you on any of these outings. Be sure that you visit as many cities as you can while driving your car rental in Vienna or elsewhere in Austria, and explore the countryside and the rich history that you will find. It is an experience that will not disappoint you!