Avis Switzerland: Get More for Your Money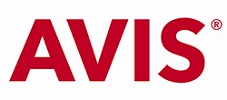 Avis Switzerland shares a unique partnership with Auto Europe - bringing you the local service of a trusted car rental supplier with the European car rental expertise offered by our knowledgeable team. When you want great customer service, amazing prices and a whole lot more, Avis goes above and beyond to give all of this to you. Avis has been proudly serving the car rental industry for over 50 years now, so they certainly know what it takes to keep a customer happy and satisfied.

For the best deals on Avis Switzerland car rentals, search Auto Europe first - our special partnership with this company allows us to offer unparalleled savings.
Why Book with Avis in Switzerland
When you choose to book your Avis Switzerland car rental with Auto Europe, the following benefits are offered to you.
24-hour around the clock customer service
Lowest car rental rates guaranteed
North America based company
We handle all communication between you and Avis, so there is less for you to worry about.
Our award-winning customer service team is dedicated to making your travels special
Hassle-free experience
Booking with Auto Europe provides you with the lowest priced car rentals in Switzerland. Whether you are headed to Geneva or Zurich or another city in Switzerland, we guarantee that we have the lowest rates around. How can we be so confident in our rates? We have been working closely with Avis for many years. Each year we book a large quantity of vehicles, so Avis gives us a pretty nice discount. Rather than pocket more money, we provide you, the customer, with exceptional rates for your rental. You don't become one of the best European booking agencies by offering prices that aren't simply phenomenal!
Choosing your Avis Rental Car in Switzerland
Avis Switzerland has easy, convenient pick-up and drop-off locations available throughout the country. No matter where you are traveling you will find an Avis location nearby ready to give you the car of your choice. The selection of vehicles available for rental is outstanding. You will find a vehicle that can cater to your demands no matter what you need. And, you can rent those vehicles by the day, the week or even by the month.

Skiing is a popular activity enjoyed by tourists to Switzerland. If you are visiting for a grand ski adventure, you will find a number of vehicles available that can help you easily carry all of your skiing equipment. The Range Rover is a luxury car that makes an excellent choice for skiers.
If you haven't come for skiing, there's an array of other fantastic outdoor activities that you can enjoy, such as hiking, biking, mountain climbing, fishing and more. There are other vehicles available for rental as well, including the Nissan Juke, the Toyota Rav4 and others in case you want something simple. If you want to show out while in Switzerland, you will love the luxury line of automobiles available from Avis. Take a look at the different vehicles available for rental, and choose the vehicle type that is most suitable for your needs. You are sure to find the vehicle that rocks your world!
Read Reviews from Travelers to Switzerland who Rent with Avis
Booking a car or making any purchase online is easier when you know the track-record of the company you're placing an order with. That's why we post our Switzerland car rental reviews from Switzerland and other destinations around the world on our website. See feedback and reviews of Avis Switzerland and our other trusted suppliers by clicking the link below and then comparison shop and book with confidence using our secure online booking engine at the top of the page.