Avis Denmark: Auto Europe's Trusted Partner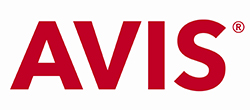 Avis Denmark makes it easy to get a great car rental no matter where your travels take you. They've been impressing customers for more than 50 years now, which has led the company in a positive direction and inspired us to partner with Avis all over Denmark including Copenhagen. Avis is a dependable, trustworthy name that inspires people from around the world to travel and when you pair Avis' reputation with our European travel expertise. If you want to entrust your needs to Avis, we can make that happen.
Booking a Rental Car in Denmark with Avis
Avis offers vehicles that can accommodate travelers throughout the country of Denmark. Convenient pick-up and drop-off locations can be found near you, so there's never a worry that you can't find Avis rental desks. Avis has new models of vehicles to pick from, with something to meet the needs of all travelers. If you desire a vehicle while in Copenhagen, Avis can put you inside of an Audi or a BMW, which will help you easily fit in with the ambiance of the upscale city. While in Copenhagen, there are many spots which you will want to visit, and driving one of these luxury automobiles will make it much easier.

There are numerous other vehicles to choose from in Avis' Denmark car rental fleet. Are you planning a Denmark road trip? If so, how about renting a Range Rover or a Toyota Rav 4? These comfortable vehicles are available from Avis, and make it easy to enjoy your time while spending longer periods of time inside your vehicle as part of a road trip through Europe. No matter where you are headed in Denmark, Avis has the perfect car for your needs and booking with Auto Europe allows you to enjoy daily, weekly, and monthly car rentals at great prices. Book online today for the guaranteed lowest rates - if you find a better deal we'll beat that rate.
Find the Lowest Car Rental Rates with Auto Europe
When you book through Auto Europe you can feel confident that you've found the lowest rates of any rental agency, including Avis itself. You'll love our low prices and the care we take with each and every one of our clients. Our close relationship with Avis allows us to offer you exclusive low rates - one of the perks we receive for booking such a high volume of cars in Denmark through Avis. These special offers are passed directly to our clients, allowing you to enjoy rates that are often even lower than if you booked a car directly with the supplier. Compare our prices to see for yourself!
We offer the lowest car rental rates, but also the assurance of knowing that someone is there whenever you need them. We handle all communication with Avis, advocating on your behalf when needed, and with our 24-hour award-winning customer service team (based in the United States), you will never be waiting long for help. Auto Europe is located in the U.S. and this makes it much easier to get in touch with a knowledgeable European car rental specialist you can easily converse with when needed.
Take a look at our Avis Denmark reviews and the customer reviews of Auto Europe's service through other suppliers and you'll feel confident about booking a car with Auto Europe. Search our secure online booking form to find a car rental in Denmark at the guaranteed lowest rate.