Avis Amsterdam: Driving Trust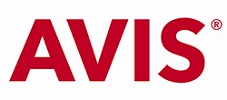 Since 1946 Avis has been serving the needs of individuals around the world. Today the company is well-respected, with over 4,900 locations around the globe. Avis offers a slew of benefits that are very enticing to the traveler or individual who is otherwise in need of an Amsterdam car rental. This includes a nice selection of vehicles, reasonable prices and more. Rather than book directly with Avis, why not secure your rental with us? Auto Europe has Avis Amsterdam car rentals designed to meet the needs of each and every person out there, and when you work with us we make your experience far more phenomenal than you could have ever imagined!
Compare Avis Car Rental Rates in Amsterdam with Auto Europe
We've arranged Avis car rentals in Amsterdam for thousands of people over the decades. Have a look at all of the Avis locations in Amsterdam with the map below. Use the booking engine at the top of this page to compare rates at all of these locations. We'll provide you with a free quote, the guaranteed lowest price for your rental and the comfort and peace of mind that you need with an Amsterdam car rental.
Why Book with Avis Through Auto Europe in Amsterdam?

We have been offering car rentals in Amsterdam for more than 60 years. We've built a close relationship with Avis which grants us deeply discounted rates on rentals. We pass those savings on to you, but we do not stop there. When you book your Avis car rental with us, you also get the satisfaction of our award-winning agents handling all of your needs.
With our North America based operation center you can always expect quick response to any and all inquiries that you might have. Now there is no worry of finding someone who speaks English or who will provide you the service that you need; we are available to assist you 24/7 from start to finish.