Rent with Avis in Brussels and Save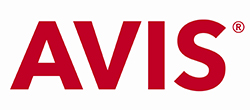 Avis is one of the most popular names in rental cars. The company's long history of providing car rentals, along with their awesome prices and services has allowed them to happily serve thousands of customers around the world. Why not grant yourself peace of mind and book with a brand you can have faith in? We can make that happen, and renting with Auto Europe will land you even more benefits than booking through Avis directly! You see, we've teamed up with Avis in Belgium to bring you car rentals in Brussels at a higher standard.
Where to Pick-up an Avis Rental in Brussels
Avis offers many different locations in Brussels, making it easy to pick your vehicle up and drop it off. Choose any location that works best for your needs. You'll love the vehicle selection, with everything from compact cars to vans available in an extensive fleet. There is a car designed to suit the needs of all travelers!
Get More with Auto Europe in Brussels
When you work with us you can count on our 60 years of experience to benefit you tremendously. We take care of all the hard work when you want to secure an Avis car rental, providing you with a trained representative who speaks English and is ready to serve your needs, no matter what they might be. We not only provide you with the support that you need, we also help you get the lowest prices available. In fact, we guarantee that our prices are lower than the competition!
A Superior Car Rental Experience with Avis
When you need to rent a car in Brussels, do not hesitate to call us. We'll book you with a reliable vehicle with Avis Brussels at an even better rate. At Auto Europe we are in the business of providing you a convenient and affordable Brussels rental experience that you will never forget!

Follow the link at the bottom of the page to find Brussels rental reviews with Auto Europe. Read these reviews to get to know us a little bit better and get a perspective from real customers. These reviews are only some of the many different reviews featured on our site. It is always nice to know what to expect when you work with a company, and there is no better way to find that out than through first-person experiences!