Car Rental Brussels, Belgium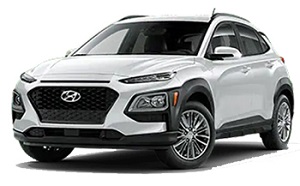 Book a car rental in Brussels for unrestricted access to a city with two personalities. On the one hand, it is one of the oldest standing cities in Europe; the seat of international importance as both the capital of the European Union and the meeting place for NATO. On the other hand, Brussels is a hip, upscale bastion of modern art and music, with bustling clubs and festivals. A rental car in Brussels will take you in either direction - inviting you to explore the best of what this city has to offer. As the cornerstone of Europe, Brussels provides easy access to its neighboring countries (Holland, Luxembourg, Germany and France), meaning that every route is a new adventure!
No matter where you end up, Auto Europe is sure to have a Brussels car rental location nearby, including Brussels Airport, Charleroi Airport, and South Railway Station. Combine that with a sizable rental car fleet and you are on your way to exploring Belgium in comfort and at your own pace. Begin by browsing our rates with the booking engine at the top of the page and book online or give us a call any time at 1-888-223-5555!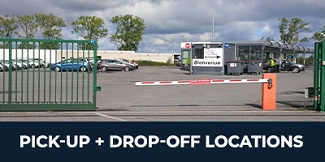 Brussels, BE car rental pick-up and drop-off
Let us know which of the Brussels, Belgium, car rental sites you'd like to visit by utilizing our search engine to begin your search. In addition to Brussels Airport's fleet of autos, there are additional downtown sites. There are both Avis and Europcar facilities at the airport and around the city. With Auto Europe, clients may pick up and drop off their Brussels car rental in a variety of locations! Let us know if you don't see what you're searching for and we'll try our best to track it down.
1-888-223-5555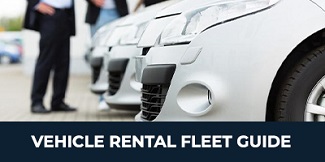 Brussels, BE car rental models
An ever-expanding selection of car rental models is available on Auto Europe's platform, as well as 24-hour customer support and pricing optimizations. Rates for Brussels vehicle rental models can be found on autoeurope.com, from Ford Edge SUVs to Chevy Impalas and Chrysler 300s. A Volkswagen Jetta or a Chrysler Pacifica 7-seater van for the family is not to be overlooked. In Brussels, you may rent a vehicle whether you're in Belgium for business, leisure, or educational purposes.

Look through our varied car rental fleet!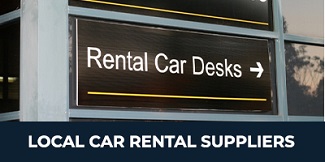 Brussels, BE car rental providers
On the Auto Europe website, Avis and Europcar car rental prices in Brussels are updated in real-time. Online savings and 24/7 customer care may be yours for the taking with just three simple clicks. Your Belgium car rental will be waiting for you as soon as you arrive at the airport with your identification, driver's license, and airline boarding pass. To learn more about the Brussels automobile rental companies we work with, click on the links below.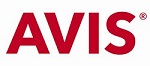 Please have a look at our car rental reviews from past satisfied customers!
Points of interest with a Brussels car rental
A Brussels rental car invites spontaneity and in it you'll want to visit what many consider the most outstanding landmark in Brussels - the Atomium. Built as a temporary structure by Andre Waterkeyn for the 1958 Brussels World Fair, the Atomium stands roughly 103 meters tall and represents what a unit cell of an iron crystal would look like magnified 165 billion times. Consisting of nine spheres interlinked by tubes containing escalators, this steel octahedron is home to numerous historical exhibits and visitors can travel to the top to behold a spectacular view of the city below. Celebrate your independence with a car rental and enjoy the freedom you deserve to take in all the delights Brussels has to offer. Brush up on your Flemish road terminology with our rental car driving information page and be prepared for the vacation of a lifetime!
| | | | |
| --- | --- | --- | --- |
| Driving Route | Distance (mi) | Distance (km) | Avg. Trip Time |
| Brussels to Charleroi | 38 MIs | 61 KMs | 1h 10mins |
| Brussels to Antwerp | 29 MIs | 46 KMs | 1h 12mins |
| Brussels to Ghent | 34 MIs | 55 KMs | 1h 04mins |
| Brussels to Mons | 44 MIs | 71 KMs | 1h 15mins |
| Brussels to Namur | 42 MIs | 67 KMs | 1h 07mins |
Brussels car rental FAQ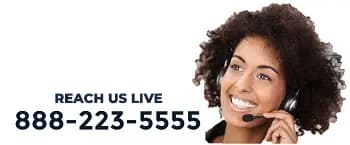 Am I able to drive my rental-car into neighboring countries?
The majority of car rental classes can be driven around Western Europe without constraint. Because of insurance restrictions, you'll notice rules on luxury car groups in Brussels and on travel in particular destinations. Auto Europe has exclusive rental programs for driving a vehicle into Eastern Europe. Call Auto Europe should you have any worries concerning the place you're planning on driving a car to.
Am I allowed to cancel my rental-car booking in Brussels?
Auto Europe allows you to terminate reservations on a car rental up to 2 days prior to your planned pick-up date.
If you have further questions visit our FAQ's page for more information.