Car Rental Hasselt, Belgium
Why depend upon public transportation to get you around when a rental car in Hasselt, Belgium is the best option? If you choose public transportation, you will be left without a car and with a hardship in getting around. If you are a beer drinker and enjoy experiencing high-quality ales, Hasselt, Belgium will suit your needs perfectly. The town of 71,250 people is the Limburg capital, most known for its fine beer-making facilities and quality ales. Hasselt is home to a fascinating number of breweries, but that's not all. In Hasselt, the medieval buildings are absolutely splendid, and you will also find many great botanical gardens, museums, and many other attractions. Hasselt has five airports located within an hour of the city, and a train station exists right in the city. Brussels is located a short eight miles away.

For your convenience, Auto Europe works with various car rental companies with pick-up locations around the city, including at the Hasselt Railway Station, making it easy for you to collect your car rental.
Discover Belgium with a Car Rental in Hasselt, Belgium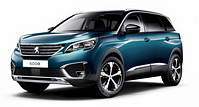 Your car rental in Hasselt, Belgium enables you to explore the city and the region near without worries of being around strangers or the hassle of waiting around. Whether you need a traditional car rental or something a bit more exotic, Auto Europe can help get behind the wheel of the perfect car in Belgium. With so many things to see and do, having a rental car is a must. Bokrijk Park is a great way to spend the day. This beautiful park houses more than 100 different homes, and an Open-Air museum. There is also a playground for the little ones to enjoy. The Japanese Garden is a delightful attraction for all visitors. These gardens are laid out in the style of gardens located in Itami, Japan and have a 17th century appeal.

The National Genever Museum is also a must-visit Hasselt, Belgium, attraction. This museum tells the story of Genever, or Gin, and its lengthy production history in the city. There is also an Antique market that is open on eth weekends in Hasselt. Here you can find many awesome antiques from years' past, as well as stores and lots of fun. A couple of museums should be scheduled on your itinerary as well. Those museums are the Municipal Fashion Museum as well as the ModeMuseum Hasselt.


Why Get a Rental Car with Auto Europe in Hasselt, Belgium?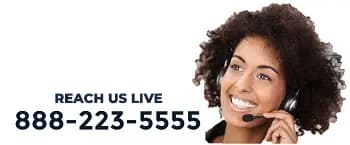 If you are ready to book a rental car in Hasselt, Belgium, there is no denying the fact that many different rental agencies are available. However, it is only with Auto Europe that you can gain peace of mind and satisfaction that you need. Auto Europe is experts in the industry. They have been providing rental cars for more than 60 years now, and they know how to take care of their customers. Auto Europe will help you get the lowest rates on the car of your choice while also providing you with an array of cars to suit your needs. Free GPS is another bonus that Auto Europe offers. When you're ready to book, you can call Auto Europe toll-free 24 hours per day, 7 days per week. The number is 1-888-223-5555. Choosing Auto Europe is the best vacation decision that you can make!