Car Rental Hasselt Railway Station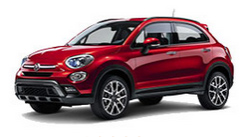 Rental car at Hasselt Railway Station is the most convenient and affordable way to travel during your stay in Hasselt or elsewhere in Belgium. Although you can choose to get around via public transportation, it is safe to say that it is not a hassle that you will want to deal with, especially when Auto Europe makes it so easy to rent a car and get around with ease. Hasselt Railway Station is located in Hasselt, Belgium, close to the city center. The railway station is the largest in the area, providing service to a number of facilities to larger Belgium cities. There is a refreshment facility inside of the station, ticket vending machines, and automated luggage lockers. There are also a couple of shops located within the railway station facility.
The best suppliers at Hasselt Railway Station Car Rental work with us
We have a very strong relationship worldwide with the best suppliers, that's why at Hasselt Railway Station we work with Europcar, Hertz and many others to provide the best service to our customers and bring the lower rate as possible. Let us show you the Auto Europe experience!
Hertz at Hasselt Railway Station


Genkersteenweg 61

,


Hasselt

,

Belgium

3500




+32 11 24 28 94

Hours of Operation:


Sun - Sat 08:00 AM - 06:00 PM

Europcar at Hasselt Railway Station


Kempische Steenweg 237

,


Hasselt

,

Belgium

3500




+32 11 23 46 30

Hours of Operation:
Mon - Sat 08:00 - 05:00 pm
Sun Closed
Picking Up a Hasselt Railway Station Car Rental
Auto Europe makes it easy to get a car rental at Hasselt Railway Station at an affordable rate, even when you want to book a luxury car rental in Belgium. There are activities for all in Hasselt, so having a rental car is the best way to handle your needs. What should do while you are in Hasselt? First, make your way to the Japanese Gardens where you can enjoy lush greenery and immaculate garden beds of colorful flowers and plants. You should also plan to stop at the National Jenever Museum, a very interesting museum that details the history and process of making brandy. The Z33 is a great art museum that has numerous collections inside that you will not want to miss. For even more spectacular art, be sure that you visit ModeMuseum Hasselt where there are nice collections on the inside for viewing. If you want to experience authentic Italian food, be sure that you stop by the Arlecchino restaurant. This is a great restaurant with immaculate ambiance and delicious food. Another great restaurant worth your while is the Nostalgia restaurant, where Greek food comes to life. There are many more things to do in Hasselt, including those listed above, so make sure that you plan your itinerary accordingly.
Hotels near Hasselt Railway Station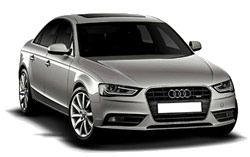 There are many hotels near Hasselt Railway Station, and Auto Europe will help you with booking your rental car at Hasselt Railway Station so that you have no trouble getting to your preferred lodging. Did you know that we can also assist you with your hotel reservation or save you money by arranging a chauffeur service or transfer? Radisson Blu Hotel is a traveler favorite hotel. This hotel has a restaurant and a swimming pool, as well as a fitness center, gym, bar and more. The Century is an affordably priced hotel with amenities such as free Wi-Fi and on-site restaurant. There is also the Park NV Hotel, a three-star hotel with plenty of great amenities.

Hasselt Railway Station




Stationsplein 2-6




Hasselt

,

Belgium

3500


Telephone:

+32 112 960 00


Latitude:

50.930729


Longitude:

5.328366


General Information: Hasselt is a railway station in the town of Hasselt, Limburg, Belgium. The station opened on 24 October 1843 and is located on lines 15, 21, 21A, 34 and 35. The train services are operated by National Railway Company of Belgium (NMBS) pick-up a rental car in Hasselt with Auto Europe today!